Translate this page: Chinese, English, Farsi, French, German, Indonesian, Japanese, Korean, Norwegian, Polish, Portuguese, Russian, Shona
ACM SIGGRAPH er en ideell organisasjon som består av tusenvis av mennesker som er lidenskaplig opptatt av datagrafikk og interaktive teknikker. ACM SIGGRAPH medlemmer arbeider innenfor en rekke områder, inkludert forskning innen datagrafikk, programvareutvikling, kunst, vitenskaplig visualisering, interaktive teknologier, spill design, visuelle effekter, informatikk, undervisning, prosjektering, grafisk design, film og tv, vitenskaplig forskning med mer.
Hva er forskjellen mellom ACM SIGGRAPH og SIGGRAPH?
ACM SIGGRAPH er organisasjonen, og SIGGRAPH er den årlige konferansen organisert av organisasjonen.
Hva er SIGGRAPH konferansen?
SIGGRAPH er verdens største konferanse om datagrafikk. Den finner sted hvert år i en by i USA eller Canada, og tiltrekker seg titusenvis av profesjonelle innen datagrafikk. SIGGRAPH er en av de mest respekterte arenaer for presentasjon av nye datagrafikk teknologier og forskning.
Siden 2008 har ACM SIGGRAPH også arrangert en årlig konferanse i Asia kalt SIGGRAPH Asia, som også tiltrekker seg tusenvis av profesjonelle innen datagrafikk fra hele verden.
Hva er fordelene ved å være medlem av ACM SIGGRAPH?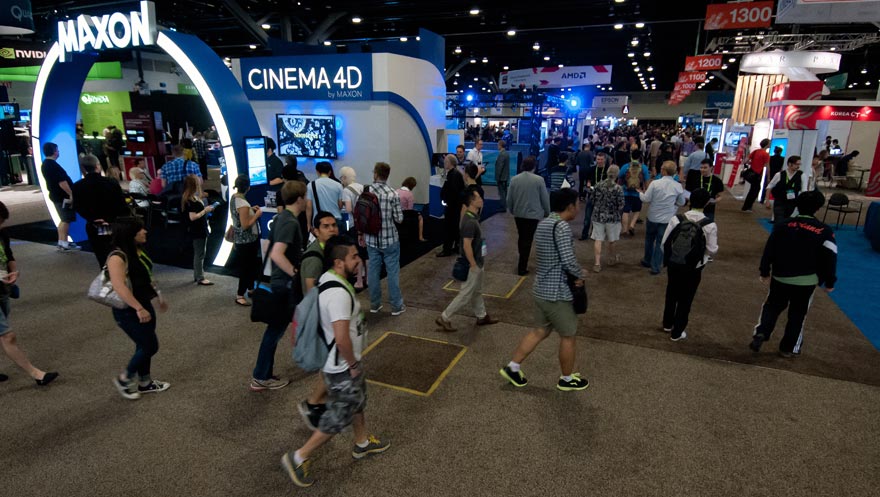 Karriereutvikling
Demonstrer ditt engasjement innen datagrafikk
Få muligheter til å nettverke med ledere innen datagrafikk feltet
Få en @siggraph.org epost adresse
Få tilgang til ukentlige eposter om datagrafikk jobb muligheter over hele verden
Hold deg oppdatert om det siste fra ACM SIGGRAPH og industrinyheter og arrangementer gjennom det måndelige nyhetsbrevet
Rabatter
Rabatter for deltagelse på alle konferanser, verksteder og symposium som avholdes i samarbeid med eller er co-sponset, eller sponset av ACM SIGGRAPH
Rabattert Eurographics (European Association for Computer Graphics) medlemskap
Rabatt på ACM SIGGRAPH publikasjoner og videoer
Betydelige rabatter på industri produkter fra SIGGRAPH utstillere under og etter hver SIGGRAPH konferanse
Forskning og læring
Full tilgang til ACM SIGGRAPH delen av Digital Library som inneholder det siste innen datagrafikk forskning og supplerende media
Datagrafikk undervisning nettsted for CG pedagoger
Rabattert registrering for SIGGRAPH og SIGGRAPH Asia, de to største datagrafikk konferansene i verden
Full tilgang til SIGGRAPH Video Review, som dokumenterer den årlige SIGGRAPH Computer Animation Festival, og gir mulighet til å studere state-of-the-art datagrafikk teknikker, teori og applikasjoner som du ikke finner noe annet sted
Kraft til å forme og lede ACM SIGGRAPH
Hvor mye koster medlemskap?
Hvordan gir ACM SIGGRAPH tilbake til fellesskapet?
Sponsing av eller støtte i samarbeid med spissede symposium, konferanser og verksteder på emner relatert til datagrafikk og interaktive teknikker.
Støtte til studenter gjennom Student Volunteer programmet, Student Chapters og Student Services programmene
Støtte til ACM-W (ACM's Women in Computing) stipend mottagere som deltar SIGGRAPH konferansen, inkludert mentorer og gratis registrering
Profesjonelle og student grupper i 60 byer og 16 land som er vertskap for årlige aktiviteter som setter fokus på datagrafikk og interaktive teknikker.
ACM SIGGRAPH Education Index, en omfattende online interaktiv database på akademiske program som tilbyr datagrafikk, digital kunst, interaktive media og spill undervisning
Levende sosiale nettverk felleskap gjennom LinkedIn, Facebook, Twitter, Google+, Instagram, Vimeo, Flickr, Reddit og YouTube
Internasjonal kalender med datagrafikk arrangementer
Et internasjonalt Digital Arts Collaborative som fostrer utvikling av et sterkt digital kunst felleskap og promoterer dialog mellom billedkunstnere, forskere, interaksjonsdesignere og andre
Online digitale kunst utstillinger kuratert av ACM SIGGRAPH Digital Arts Committee
Åpen tilgang til fjorårets konferanse innhold fra SIGGRAPH, SIGGRAPH Asia og ACM SIGGRAPH sponsede små konferanser
Computer Graphics Bibliography Database: Web-basert database av bibliografiske oppslag fra feltene datagrafikk, datasyn og interaktive teknikker.
CG Roundup: lenker til nyttig innhold relatert til datagrafikk og interaktive teknikker.
Tilgang til datagrafikk industri nyheter på ACM SIGGRAPH nettstedet.
På hvilke andre måter kan jeg bli involvert i ACM SIGGRAPH?
Meld deg frivillig. ACM SIGGRAPH drives av frivillige og det er mer enn ett dusin ulike komiteer -- med svært ulik fokus -- som hjelper til med å drive organisasjonen og konferansen.
I tillegg til å melde deg inn i ACM SIGGRAPH har du også muligheten til å bli med i en lokal profesjonell eller student avdeling av ACM SIGGRAPH. På det nåværende tidspunkt er det ACM SIGGRAPH avdelinger i 60 byer over hele verden. Disse avdelingene avholder møter og er vertskap for arrangementer for datagrafikk entusiaster i regionen. Noen av avdelingene krever en kontingent (som er separat fra ACM SIGGRAPH medlemskapet), mens det er gratis å bli med i andre avdelinger.
Delta på SIGGRAPH, SIGGRAPH Asia eller en av våre små konferanser -- se selv hva vi handler om.
Tilbyr ACM SIGGRAPH noen form for støtte til internasjonale medlemmer?
ACM SIGGRAPH International Resources Committee knytter sammen det globale ACM SIGGRAPH felleskapet og tilbyr nyttige tjenester for våre internasjonale medlemmer.
Please note: This page has been translated for NORWEGIAN speakers by the ACM SIGGRAPH International Resources Committee. The rest of the ACM SIGGRAPH website is presented in English.