ACM SIGGRAPH is an international community of researchers, artists, developers, filmmakers, scientists and business professionals with a shared interest in computer graphics and interactive techniques. A special interest group of the Association for Computing Machinery (ACM), the world's first and largest computing society, our mission is to nurture, champion and connect like-minded researchers and practitioners to catalyze innovation in computer graphics and interactive techniques.
ACM SIGGRAPH offers a diverse menu of programs and services for its members, including:
Entry into annual conferences and workshops
Education programs
Digital arts collaboratives
Access to exclusive publications and conference proceedings
A robust awards program
Volunteer opportunities
Through collaboration, education and immersive programming, ACM SIGGRAPH and its members will help to unleash the next frontier of computer graphics and interactive techniques.
Conferences
ACM SIGGRAPH offers two of the premier technology conferences in the world, one in North America and one in Asia. Attended by tens of thousands of computer graphics professionals, SIGGRAPH and SIGGRAPH Asia are highly respected venues for the presentation of new computer graphics technology and research.
Governance
The ACM SIGGRAPH Executive Committee is composed of volunteers dedicated to guidance and development of ACM SIGGRAPH. With both elected and appointed directors and ex officio members, the EC oversees all the activities of ACM SIGGRAPH.
Members of the Executive Committee
Awards
ACM SIGGRAPH prides itself on recognizing exceptional achievements in computer graphics and interactive techniques. Nine awards acknowledging leadership, research, outstanding service, education and individual achievements are awarded at ACM SIGGRAPH's annual conference. These awards include:
Committees
ACM SIGGRAPH members are also given exclusive access to committees that provide guidance and leadership on critical issues affecting the organization. These committees include:
Communications
External Relations
Interactive & Immersive
Information Technology Services
Membership
Nominations
Practitioner Career Development
Publications
Production
Research Career Development
Specialized Conferences
S3 Early Career Development
Year-round and Online Activities, Ad-hoc
Communities
In addition to committee membership, AGM SIGGRAPH members are also invited to join specific communities with other professionals in their respective fields. With such a diverse range of talent involved with AGM SIGGRAPH, these communities help to focus our efforts and drive innovation. These communities include:
Affiliates/Partners
ACM SIGGRAPH has affiliate partnership agreements with several international societies, listed below:

Since its establishment in 1991, The Computer Graphic Arts Society (CG-ARTS), a Japanese public interest incorporated foundation has played a role in human resource development and cultural promotion for the image information field using computers, and has been committed to the advancement of these areas.

Eurographics, a Europe-wide professional computer graphics association, supports its members in advancing the state of the art in computer graphics and related fields such as multimedia, scientific visualization, and human-computer interfaces. Through a worldwide membership, Eurographics maintains close links with developments in the US, Japan, and other countries, to promote the exchange of scientific and technical information and skills on a global scale.

DCAJ promotes the creation, distribution and use of high-quality digital content which is essential to the current information society. We aim at encouraging healthy development of digital content-related industries, improvement of culture, pleasant and rich life of people and international contribution. ACM SIGGRAPH and DCAJ have a long history. We welcome SIGGRAPH to collaborate to make our future more interesting and bright by new ideas and technology!  Think beyond!

FMX – Conference on Animation, Effects, Games and Immersive Media is an event by Filmakademie's Animationsinstitut. It takes place at the exclusive Haus der Wirtschaft in Stuttgart or currently online at www.fmx.de with the "Highlights of FMX 1994-2020". Media creators share insights into the latest creative developments of their productions and present cutting-edge tools and pipelines, fascinating real-time technologies and innovative business models. FMX offers professionals and students a great platform to mingle, network, and share insights about art, technologies and business.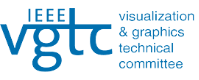 The Visualization and Graphics Technical Community is where researchers and practitioners in visual computing gather together to learn about the latest trends, watch conference videos and link to research papers in the archives, read news items of interest, and discuss the latest research.

ISEA's mission aims to foster interdisciplinary academic discourse and exchange among culturally diverse organizations and individuals working with art, science and technology. As we write, ISEA2020 should have already passed into history. The new digital space of ISEA2020 will link the local community in Montreal with the international one beyond so that we can collectively rethink the form of such an event. The new platform will also allow us to examine close up these new and, at the same time, ongoing historical set of conditions; conditions that demand a response if we are to live in the coming (post)-pandemic world.

At this annual conference on virtual reality and converging technologies in Laval, France, VR creators and users share the latest techniques from their fields of expertise.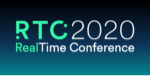 Created by Thomas Haegele (Filmakademie / FMX), Dave Gougé (Weta Digital) and Jean-Michel Blottiere (Imagina / FMX), The RealTime Conference is the world's premiere event for real-time communities. In 2020, RTC brought together 6 500 registrants from 103 countries to explore and propel the transformative impact real-time is having on Art, Technology, Business, and Society. We live streamed 67 hours of exclusive keynotes, presentations, panel discussions, real-time live demos, and talks featuring 153 top-notch experts on real-time innovations in Architecture, Automotive, Construction, Design & Manufacturing, Digital Humans, Engineering, Immersive Storytelling, Virtual Production, Art, Education, Gaming, and more. RTC is proud to be an official ACM-SIGGRAPH Partner. We will announce shortly the dates of our upcoming events. Please check our website for updates – www.realtimeconference.com.

SID's Display Week is the world's premier conference and exposition covering all aspects of display technology, applications, and services. Learn through SID's educational publications, including seminar notes, course notes, and the SID-Wiley Book Series, featuring price discounts for SID members only.

VFXRio has the mission of bringing international know-how to the Brazilian market and visibility for the new Brazilian production. In its 5 editions, VFXRio has contributed to the creation of business networks, to collaboration between educational institutions, producers and companies, as well as stimulating and assisting young people in their productions and new opportunities. VFXRio aims to develop the visual technologies Ecosystem, helping companies, governments and society to achieve sustainable social, technological and economic development.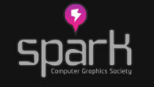 The Spark Computer Graphics (Spark CG) Society organizes the SPARK conferences and festivals, and works to promote and foster the Vancouver computer graphics community.

VIEW Conference is the premiere international event in Italy on Computer Graphics, Interactive Techniques, Digital Cinema, Animation, VFX, Games, VR/AR, MR/XR, Storytelling. VIEW 2020 will continue to focus on exploring the increasingly fluid boundary between real and digital worlds. Through lectures, meetings, tributes, exhibits, screenings and demo presentations VIEW will reveal the new digital frontier sweeping from cinema to architecture, from automotive design to advertisement, from medicine to videogames.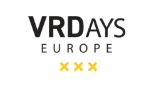 VRDays is a 3-day conference and exhibition on Virtual, Augmented and Mixed Reality content, creativity and innovation. Expect a compelling range of keynotes, expert sessions, workshops and seminars with 150+ expert speakers from the worlds of health, tech, business and the arts.
Bylaws
For more information about ACM SIGGRAPH, the organization or its scope, please view our bylaws.