ACM SIGGRAPH awards exceptional achievements
Each year, ACM SIGGRAPH presents nine awards recognizing exceptional achievements in computer graphics and interactive techniques at the ACM SIGGRAPH Conference. The selection process is the responsibility of seven committees and is supervised by the awards chair.

John F. Hughes
Awards Committee
Brown University
Providence, Rhode Island, USA
Term: 2021-2024 (2nd Term)
Steven Anson Coons Award for Outstanding Creative Contributions to Computer Graphics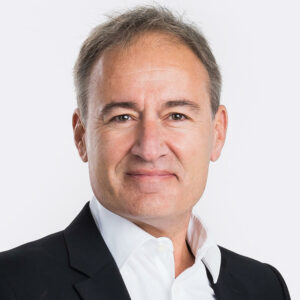 Markus Gross
For his research contributions in geometry processing, physically-based simulation, and face capturing and animation, as well as his contributions in bridging industry and academia in computer graphics.
News Release
Computer Graphics Achievement Award
Michiel van de Panne
University of British Columbia
Outstanding Doctoral Dissertation Award
Xue Bin Peng
University of California, Berkeley
Honorable Mention for 2022:
The Distinguished Artist Award for Lifetime Achievement in Digital Art
ACM SIGGRAPH Practitioner Award
SIGGRAPH is honored to present the 2022 ACM SIGGRAPH Practitioner Award to Pol Jeremias and Iñigo Quilez for the development of Shadertoy and other contributions to computer graphics
ACM SIGGRAPH Academy Class
Hans-Peter Seidel
Max-Planck-Institut für Informatik