Join us for a conversation with some of the women who shaped SIGGRAPH and the computer graphics industry and community—and who are blazing new trails.
Panelists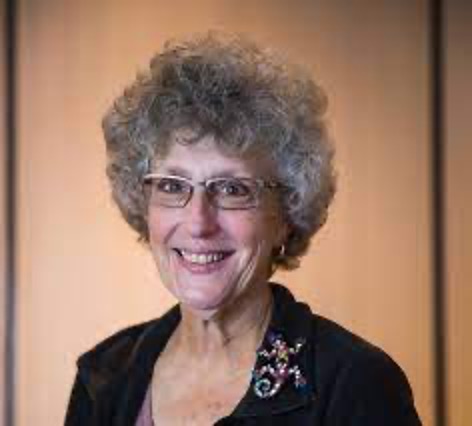 Maxine D. Brown
Maxine Brown has a long history of service to the computer graphics and supercomputing communities, including: ACM SIGGRAPH Vice Chair for Operations (1985-1987) and Secretary (1981-1985); SIGGRAPH '79 exhibits co-chair; SIGGRAPH '84 Electronic Theater chair; general conference chair of SIGGRAPH '92 in Chicago; co-chair of the SIGGRAPH '94 VROOM event; a member of the IEEE/ACM Supercomputing '95 conference Information Architect committee; and, organizer and host of the Supercomputing conference Visualization Theater (1988-1991).
She has contributed to many facets of ACM SIGGRAPH, notably: the development of its renowned trade show; the introduction of live performance into the Electronic Theater (as well as naming it the "Electronic Theater" from "Film & Video Show" to recognize all types of multimedia presentations); starting the Education Committee; an insistence on quality, both in terms of content and aesthetics, in ACM SIGGRAPH hardcopy publications; concern that the contribution of its volunteers be well recognized; and, co-editor of the ACM SIGGRAPH newsletter's landmark "Visualization in Scientific Computing" report.
Maxine recently retired as director of the Electronic Visualization Laboratory (EVL) at the University of Illinois at Chicago (UIC), responsible for the funding, documentation, and promotion of its research activities Along with Tom DeFanti and Bruce McCormick, she co-edited the 1987 NSF report, Visualization in Scientific Computing, which defined the field of scientific visualization.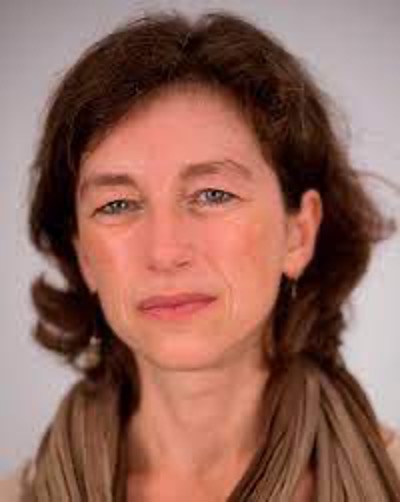 Marie-Paule Cani
Marie-Paule Cani is a Professor of Computer Science at Ecole Polytechnique, Paris-Saclay, France. Her research interests cover both Shape Modelling and Computer Animation. She contributed over the years to a number of high level models for shapes and motion such as implicit surfaces, multi-resolution physically-based animation methods and hybrid representations for real-time natural scenes. Following a long lasting interest for virtual sculpture, she has been recently searching for more expressive ways to create 3D contents such as combining sketch-based interfaces with procedural models based on a priori knowledge or learning. She received the Eurographics outstanding technical contributions award in 2011, a Silver medal from CNRS in 2012, and was elected at the Academia Europaea in 2013. She was awarded the ERC advanced grant EXPRESSIVE (2012-2017) and joined the ACM SIGGRAPH Academy in 2019. She was elected at the French Academy of Sciences in 2020.
Marie-Paule was the Technical Paper Chair of ACM SIGGRAPH 2017, and program co-chair of Motion, Interaction and Games (MIG) in 2019. Before that, she served in the program committees of all major conferences in computer graphics and was program chair a number of times. She served in the steering committees of SCA, SBIM and SMI, and in the editorial board of ACM Transactions of Graphics (TOG), Computer Graphics Forum, IEEE TVCG and Graphical Models. She is now associate editor of Computers and Graphics. She was Director at Large in the EC of ACM SIGGRAPH from 2007 to 2011, and member of the ACM Publication Board from 2011 to 2014. In France, she served in the executive board of the GDR IG-RV (Informatique Géométrique et Graphique, Réalité Virtuelle et Visualisation) of CNRS and in the CA of the French chapter of Eurographics for many years. After being vice president from 2013, she was President of the Eurographics association in 2017 and 2018.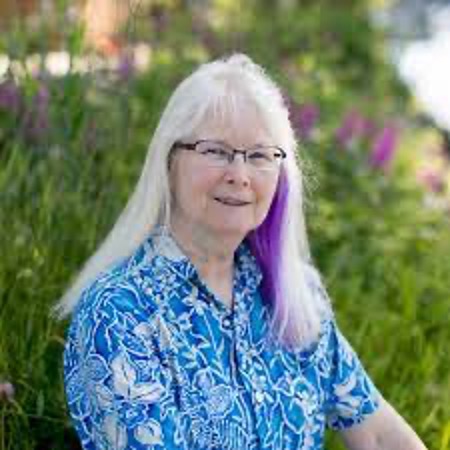 Maureen Stone
Maureen Stone began working in computer graphics in the early 1970s, as part of the PLATO project at the University of Illinois. She is best known for her expertise in digital color and its applications, but has broad experience in digital design, interactive graphics and user interface design. She spent the first part of her career at the Xerox Palo Alto Research Center working on projects related to the then new fields of desktop publishing, digital document design and digital printing. She is the author of A Field Guide to Digital Color.
Maureen was program chair for SIGGRAPH '87 and editor-in-chief of the journal IEEE Computer Graphics and Applications from 2007 to 2010.
She is currently Director at Tableau Research where she is focused on the interaction between visual perception and design. In addition to her research, she offers both scientific and practical advice to development teams on all topics visual, from color selection to map design. Her research expertise is in digital color technology and applications, data visualization, information display, colorblindness accessibility, color specification and measurement.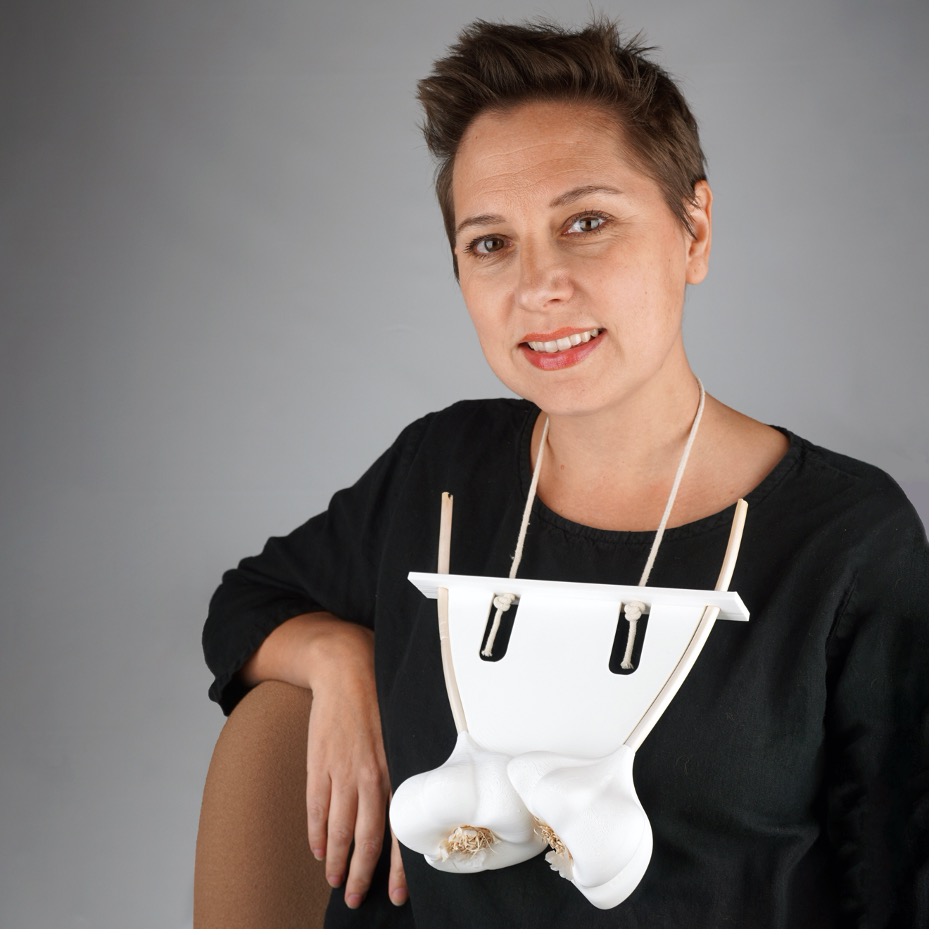 Rebecca Strzelec
Rebecca Strzelec- Distinguished Professor of Visual Arts and Program Coordinator of Visual Art Studies at Penn State University, Altoona College, earned her BFA 2000 and MFA 2002 from Tyler School of Art, Temple University in Metals/Jewelry/CAD-CAM. Her work consists of wearable objects which are created via computer aided design, three-dimensional modeling, and 3D printing. Her work is included in the permanent collection of the Museum of Arts and Design, Fuller Craft Museum, and Racine Art Museum as well as the private collection of Former Secretary of State Madeleine Abright. Strzelec's work has been featured in many exhibitions in prominent contemporary craft galleries in the US and abroad. Strzelec is a Penn State Alumni Teaching Fellow and the 2016-2017 Penn State Laureate. Strzelec served as Chair of the SIGGRAPH 2012
conference, an annual event that brought over 21,000 people connected to computer graphics and interactive techniques to Los Angeles.
Moderator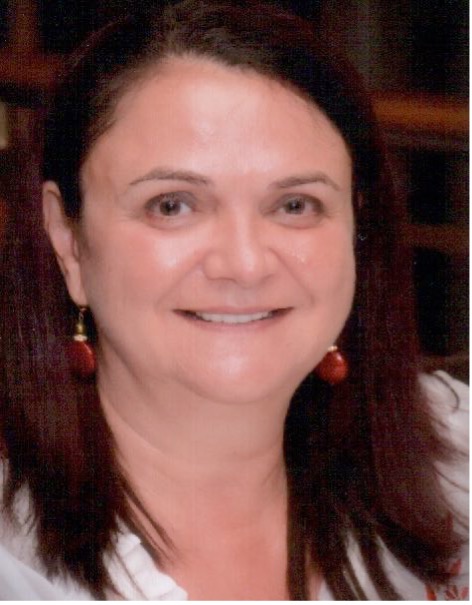 Adele Newton
Adele Newton has developed and managed a broad range of programs and strategic international partnerships in the university, technology and not-for-profit sectors across Canada, within North America and in Africa, Europe and China. Her career has focussed on connecting diverse partners from technology, science and the arts to work together on exciting and innovative projects. She is currently Executive Director of CS-Can|Info-Can.
Adele has served in a range of SIGGRAPH roles, including Registration Chair in 1984, Conference Co-Chair for SIGGRAPH 88, chair of the Site Selection Committee, member of the Executive Committee as Chair of the Conference Planning Committee (precursor to the CAG), chair of the SIGGRAPH 2019 Business Symposium. She is currently Chair of the SIGGRAPH Communications Committee and a member of the SIGGRAPH 50th Conference Anniversary Executive Committee.
Adele is a graduate of the Faculty of Mathematics at the University of Waterloo.