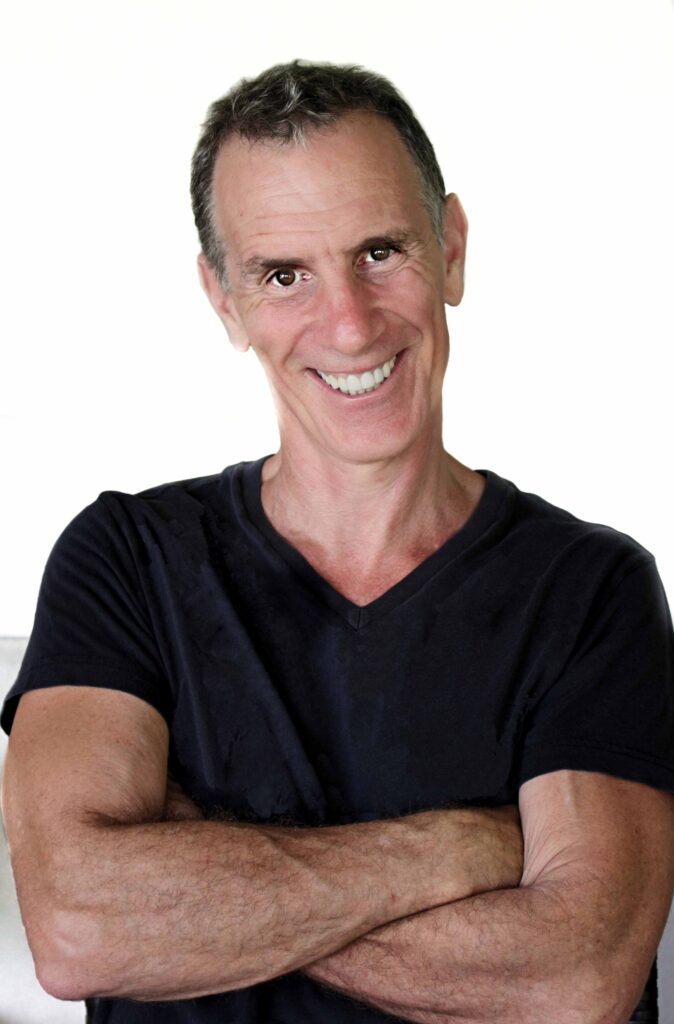 CHICAGO — As the SIGGRAPH 2020 North America conference goes to a virtual format starting on 17 August, 2020, the 3rd annual installment of ACM SIGGRAPH's Diversity & Inclusion Summit welcomes best-selling children's author and illustrator Trevor Romain as its virtual keynote speaker. In addition to going virtual this year, the Summit will also span across two days from 22-23 August in alignment between the two week conference in the Pacific Time Zone (UTC/GMT-7). After 28 August, access to the conference content will be available until 27 October, while the ACM SIGGRAPH Diversity & Inclusion Summit will be permanent on SIGGRAPH.org and ACM SIGGRAPH Facebook page courtesy of the ACM SIGGRAPH Diversity and Inclusion committee.
Romain, who serves as the president of the Trevor Romain Company based in Austin, TX, established a career spanning over 30 years as a successful children's book author, illustrator and featured in the award-winning Comical Sense animation series shown on PBS affiliate stations around the United States. Today, he has sold over a million copies of his books and published in 22 languages. Previously, Trevor served as the past president of the American Childhood Cancer Organization and known for his work with the Make-A-Wish Foundation, the United Nations, UNICEF and the USO.
"The ACM SIGGRAPH Diversity & Inclusion committee is truly honored to have Trevor Romain to keynote the 3rd annual Diversity and Inclusion Summit for SIGGRAPH 2020. In honor of this year's 'Think Beyond' theme, we are excited to engage into Trevor's fresh perspective from South Africa, and spotlight the importance to inclusive storytelling from his life, career and how it's essential moving forward." said ACM SIGGRAPH Diversity and Inclusion Chair Tony Baylis, of Lawrence Livermore National Laboratory.
For the keynote session, Romain will share his upbringing in South Africa, intentions from behind the scenes of creating Comical Sense and the importance of inclusive storytelling to give virtual attendees insight to a hopeful future today. Romain will also do a fireside conversation with Daniel Ramamoorthy on Exploring Empathy & Creativity to Tell Inclusive Stories on 23 August at 9:45 a.m. PDT.
Romain shared, "I am honored to present at ACM SIGGRAPH's Diversity & Inclusion Summit at SIGGRAPH 2020 to discuss the importance of inclusive storytelling. The Trevor Romain Company creates materials designed to help kids to become happier, healthier and more confident through a variety of resources. We are excited to share our work and the thinking behind our interactive communication strategies at the 3rd Annual Diversity and Inclusion Summit." – Trevor Romain, President at The Trevor Romain Company
The 2020 ACM SIGGRAPH Diversity & Inclusion Summit keynote session will be streamed virtually on Saturday, 22 August at 12 p.m. CDT (1 p.m. EDT, 10 a.m. PDT). Access to this keynote is available to the public and available through the ACM SIGGRAPH Facebook page. This event is open to all, but registration for SIGGRAPH 2020 is highly encouraged at s2020.SIGGRAPH.org/register. The Summit's diverse programming also includes presentations from Buzzfeed Animation, Women in Animation, Google, Industrial Light & Magic as well as discussions on the topics of Black Lives Matter, COVID-19, Unconscious Bias, Homelessness, Deafness and Working from Home.
###
About ACM, ACM SIGGRAPH and SIGGRAPH Conferences
ACM, the Association for Computing Machinery, is the world's largest educational and scientific computing society, uniting educators, researchers, and professionals to inspire dialogue, share resources, and address the field's challenges. ACM SIGGRAPH is a special interest group within ACM that serves as an interdisciplinary community for members in research, technology, and applications in computer graphics and interactive techniques. SIGGRAPH Conferences, held in North America and Asia, are the world's leading annual interdisciplinary educational experiences showcasing the latest in computer graphics and interactive techniques.
Media Contact:
Alex Bryant
Tony Baylis
ACM SIGGRAPH Diversity and Inclusion Chair
925-699-4530