SIGGRAPH Asia 2017 has announced that Michael Cohen, Director of the Computational Photography Group at Facebook, will be a keynote speaker at the conference this November in Bangkok, Thailand.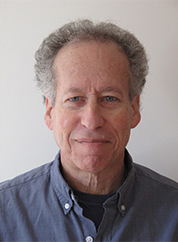 In addition to his position at Facebook, Michael is an affiliate professor at the University of Washington. He arrived at Facebook after two decades at Microsoft Research, and has previously served on the faculties at Princeton and Cornell Universities. The Computational Photography Team at Facebook was formed in 2015 to build new ways to share photos and videos on the social media platform, including allowing Facebook users to share 3D videos and virtual reality videos to their profiles.
Michael is also a longtime ACM SIGGRAPH volunteer, and plays a key role in the organization: leading the prestigious awards program at the SIGGRAPH conference each year.
This year marks the first time SIGGRAPH Asia will be hosted in Thailand. With strong support from the ACM SIGGRAPH Bangkok Chapter and the local government, SIGGRAPH Asia expects the event to draw more than 7,000 industry professionals from the region and around the globe.
Along with Michael, Albert Yu-Min Lin, Award Winning National Geographic Explorer and Co-Founder & Chief Science Officer at Planet3, has been announced as a SIGGRAPH Asia 2017 keynote speaker.
The conference will take place from November 27 to 30, 2017. Visit the SIGGRAPH Asia 2017 website for more information.