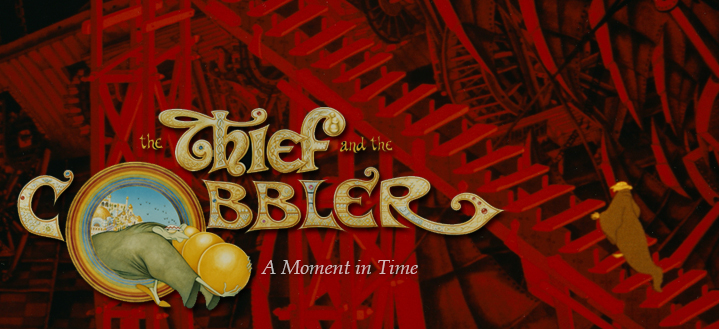 Canadian animator Richard Williams worked on his film "The Thief and the Cobbler" for nearly three decades, its completion and screening delayed time and time again by production woes and lack of funding. Though some portions of the film were combined with work from other animators and released as "The Princess and the Cobbler" and "Arabian Knight," to this day, the original version has never been publicly screened.
On December 10, 2013, in the Samuel Goldwyn Theater in Beverly Hills, Williams will be on hand to see the first public unveiling of the film that was to be his magnum opus.
From the Academy of Motion Picture Arts and Sciences:
"This lavish and exquisite film, which follows a young cobbler on a daring adventure in ancient Persia, is a rare delight for animation novices and aficionados alike. Loosely influenced by Persian miniatures, the film has become a legend in the animation industry. Williams began this ambitious film in 1968, and over the next 25 years, collaborated on it with such animators as Ken Harris and Emery Hawkins from Warner Bros., as well as Art Babbitt from Disney and Grim Natwick, the creator of Betty Boop."
Preceded by a special screening of Williams' Academy Award®-winning short "A Christmas Carol" (1971), the film begins at 7:30 p.m. PST (doors open at 6:30 p.m.). Tickets are $5 for general admission and $3 for Academy members and students.
Visit the Academy's The Thief and the Cobbler: A Moment in Time screening announcement for more information or to purchase tickets online.