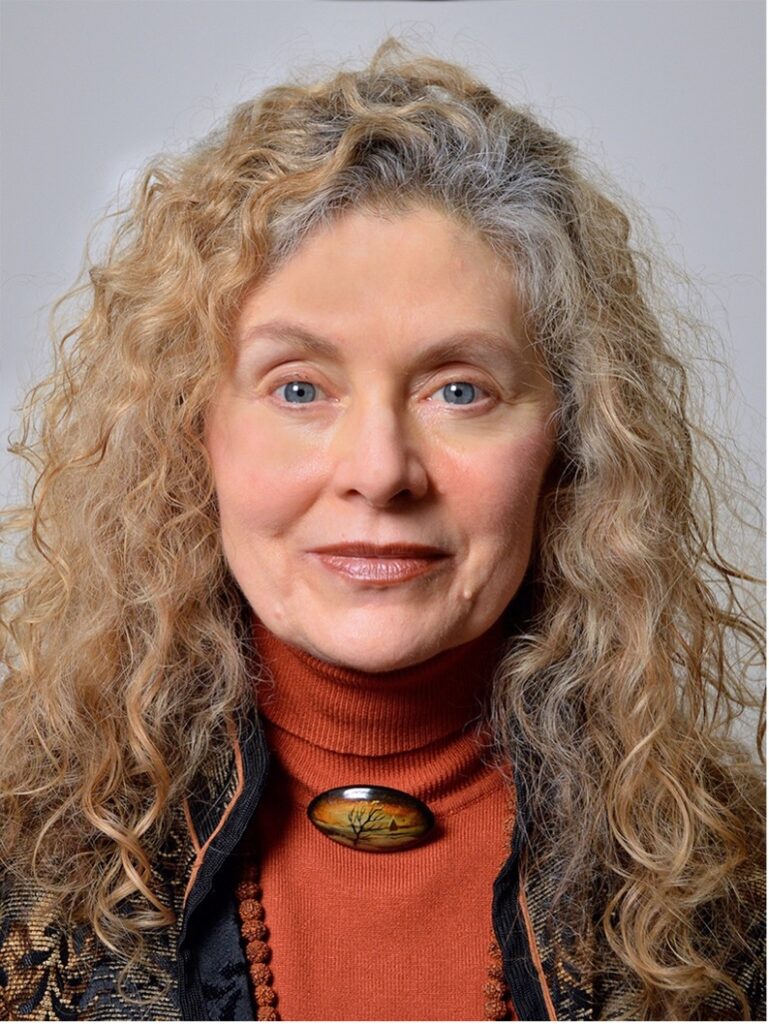 On behalf of our more than 700 members, SIGGRAPH Pioneers Chair Ed Kramer is incredibly excited to announce our Featured Speaker for the 2021 virtual SIGGRAPH Pioneers Reception will be Donna J. Cox!
Just to list Donna Cox's personal history – positions she has held, projects she has spearheaded, and awards she has been honored with – would take many pages. As Chief Scholar for the National Center for Supercomputing Applications (NCSA), Professor at the School of Art and Design (University of Illinois at Urbana-Champaign) and Director of both the Advanced Visualization Lab and the eDream Institute, Donna has – more than probably anyone on the planet – spent her career elevating the visualization of scientific data into a form of high art.
Over her 36 year career, Donna has applied both scientific rigor and the aesthetics of design to create a large body of pioneering work. She has worked in fields as varied as informatics, human computer interfaces, interactive installations, visualization displays, sensor-activated environments, communication devices, and networked virtual worlds.
Cox received her Bachelor of Arts degree in 1982 and her Master of Fine Arts in CGA in 1985, both at the University of Wisconsin – Madison. In 2008 she earned her PhD in Computing and Communications from the University of Plymouth, UK
Early in her career she received the distinguished International Coler-Maxwell Award for Excellence, granted by the Leonardo International Society in Arts Science and Technology, for her seminal 1988 paper "Using the Supercomputer to Visualize Higher Dimensions: An Artist's Contribution to Scientific Visualization".
Some highlights from the many in her career include receiving the ACM SIGGRAPH 2019 Distinguished Artist Award for Lifetime Achievement in Digital Art, creating animated graphics for the 2016 IMAX film "A Beautiful Planet," winning the Giant Screen Cinema Award for Cinematography for her work on the IMAX "Hubble3D" film in 2010, and receiving awards from the International Planetarium Society, NICOGRAPH, SIGGRAPH Asia, IMERSA (Lifetime Achievement Award) and a 1997 Academy Award nomination in documentary short subjects for her visualization work for the IMAX film "Cosmic Voyage."
Throughout her career, Donna has been widely recognized as the "first woman" to receive many honors. Recently this led her to be lead co-editor of the book "New Media Futures: The Rise of Women in the Digital Arts" (University of Illinois Press 2018.) She has led a number of symposia, keynotes and SIGGRAPH conference presentations on the theme of overlooked histories of women in technology.
Donna will create a video presentation featuring an overview of her career involving many historical SIGGRAPH events, which will be available on the SIGGRAPH YouTube channel on Friday, July 23, and this will be followed by a live online Q&A session with Pioneers Chair Ed Kramer on Tuesday, August 3 at 8:00pm Eastern. The Pioneers Reception for meeting virtually with old friends and colleagues will be held on the Tuesday of SIGGRAPH week, August 10. Links to those events will be posted soon.
This year Donna is retiring from her illustrious career, and our SIGGRAPH Pioneers presentation will be her virtual retirement party!