On Oct. 26, the Visual Effects Society convened its annual summit. Attendees included many of the biggest names in visual effects and film production, all of whom brought unique perspectives on an industry that has seen much turmoil as late.
The meeting began with Chris Meledandri, CEO of Illumination Entertainment, addressing the difficulties of working in visual effects and animation today. "It is unquestionably a volatile period," he said. "But even in this volatile period, or maybe because of this volatile period, I find working in the industry exhilarating."
When asked the secret to navigating the pitfalls of a business that swings wildly between profit and loss, Meledandri responded: "Quality storytelling is our only safety net. We aspire to create strong characters, and then we build the story out from there. The story becomes a vessel for the characters."
Meledandri produced the box office smash Despicable Me and its equally popular sequel (trailer above).
On the heels of Meledandri's keynote, three of the Academy of Motion Picture Arts and Sciences' presidents stepped onstage to discuss the role of visual effects in film. Former AMPAS President Hawk Koch, joined by former President Sid Ganis and current President Cheryl Boone Isaacs, spoke frankly to the crowd about the difficulty of discerning and honoring the contributions of visual effects creators.
"In content creation, you're trying to figure out who's doing what," said Koch "It's not like the old days, where there was only one guy who did everything." He went on to suggest that the time had come for the creation of a brand new "visual imaging" Oscar category. "We may stumble around for a while and maybe even make a mistake along the way," he said, "but we'll figure out on the Academy level what categories should be honored."
Bill Kroyer, Director of Digital Arts at Chapman University, moderated the panel of Academy presidents. Following Koch's comment about a new Oscar category, Kroyer noted the exponential growth of visual effects in film. "Just a few years ago," he said, "if you were working on a production with multiple VFX shots, you were on a big feature motion picture. Now you're finding these shots on television, and it's actually flipped—to do low-priced shows, you must have visual effects."
AMPAS President Cheryl Boone Isaacs responded with enthusiasm to Kroyer's remark. "We're all in the business of making dreams," she said. "Now with visual effects and all the new technologies, we're able to do that on many different scales. It's great that we no longer look at visual effects applications just for the big tentpole movies, and people can experience [visual effects] in their living room every day."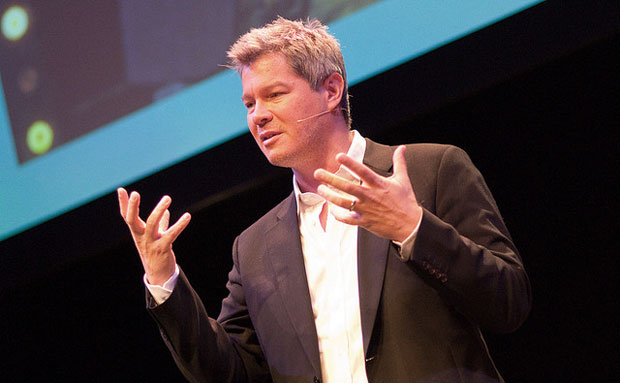 The afternoon wrapped up with panels and talks from leaders in various aspects of the industry. Producer Ed Ulbrich took the opportunity of being onstage to denounce the term "visual effects," to the delight of the crowd. "We should stop calling it visual effects," he said. "There's visual production and there's digital production. It's the producer's responsibility to plan for both equally. And the fact that visual effects—as we call it today—is somehow subordinate to live action is an old construct that just doesn't make any sense."
Before the day came to a close, Scott Ross, former CEO of Digital Domain, took the microphone to ask a panel of studio executives why visual effects companies don't receive residuals for their work on films.
"If you look at a movie like Gravity," said Ross, "there are six producers, 20 people above the line, 175 people below the line and 530 people in visual effects. I think you would agree that the movie couldn't have been made were it not for the work done in visual effects and animation."
Chris deFaria, President of Digital Production, Animation and VFX at Warner Brothers, responded. "Backend participation is not a reward," he told Ross. "I wish it was. It is a negotiated position, and people negotiate their positions based on the strength of what they have."
Ross' reply, which elicited a few nods from the crowd: "So… are you suggesting [visual effects companies] need better agenting?"
Though challenges and opportunities for the visual effects community were discussed at length at the summit, perhaps the sagest of words came from Chris Meledandri, who urged the crowd to take chances. "I lived my whole adult life terrified of failure," he said. "So for me, the fact that I was still standing [after Titan A.E. bombed in the box office] was liberating. Now I do things that push me out of my comfort zone. I embrace risk as a matter of course. I try hard never to assume that success means I have the answer to anything."