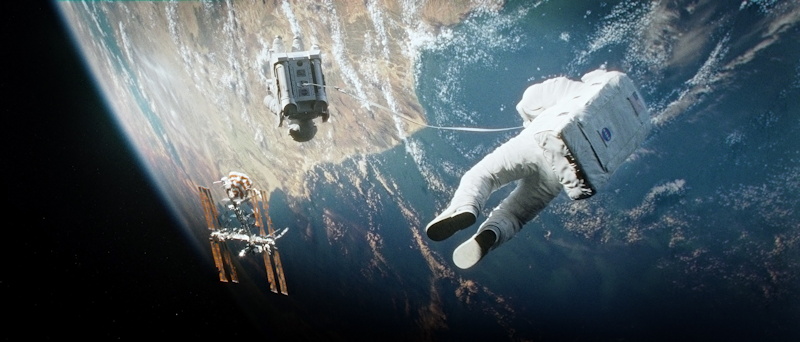 Gravity. Copyright © 2013 Warner Bros.
Today, the Visual Effects Society announced director Alfonso Cuarón as the recipient of its prestigious Visionary Award. Cuarón was selected for his remarkable achievements in the field of cinematic arts, not the least of which being his pivotal role in the creation of the year's most celebrated film, Gravity.
Past recipients of the award include legendary directors Christopher Nolan and Ang Lee. Alfonso Cuarón has earned his place among them.
"Alfonso pushes the known boundaries of filmmaking," said Jeffrey A. Okun, VES Board Chair. "He has been at the forefront in using visual effects to tell remarkable, highly nuanced stories that change the way we think about what is possible to achieve. Throughout his career, Alfonso has shown a rare talent for using cutting-edge technology to engage us in his deeply visceral storytelling and create unforgettable cinematic experiences."
Cuarón's feature film directorial debut "Sólo Con Tu Pareja," (1992) landed in theaters with a bang — not only was it a success, it was the biggest box office hit in Mexico that year. The rest of Cuarón's career is no less impressive. To date, his honors include Best Director and Best Picture awards from the Los Angeles Film Critics Association, four Golden Globe nominations and ten Broadcast Film Critics Association nominations.
The award will be presented at the 12th Annual VES Awards on February 12, 2014 at the Beverly Hilton Hotel.