ACM SIGGRAPH Taps Tony Baylis to Head New Diversity Committee
by Melanie Farmer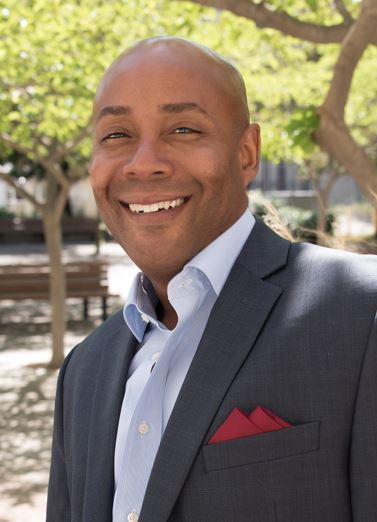 Tony Baylis, a longtime ACM SIGGRAPH member and leadership volunteer, has been appointed the inaugural chair of the organization's Diversity and Inclusion Committee. Baylis, who is director for the Office of Strategic Diversity and Inclusion programs at Lawrence Livermore National Laboratory, will carry out the new committee's goal to create a welcoming and nurturing community for everyone working in computer graphics and interactive techniques independent of gender, ethnic background and abilities.
"Diversity and inclusion is a priority for SIGGRAPH," says Jessica Hodgins, ACM SIGGRAPH president. "We are thrilled that Tony has agreed to lead this key effort for us. With his direct expertise in this area, he'll be able to help us move forward with all the myriad aspects of diversity and inclusion."
Baylis believes it is critical for all organizations to be engaged in the discussion of diversity and inclusion. In this new role, he says "My hope is that we will strive to make sure that not only all are welcome but individuals are being respected, listened to and encouraged to grow in the organization. We truly want to work in the best interest of all."
In the near term, the committee is considering kicking off a diversity awareness campaign alongside the 2018 conference. The group's goals will be to build a strategy that the organization and its membership endorses, believes in and lives by—an effort that will be driven by the committee and organization. Baylis intends to recruit five to 10 members to serve on the new group, and the hope is to organize yearlong mentorship programs and produce diversity workshops and panels at the annual conferences.
Baylis is a longtime SIGGRAPH volunteer and contributor. He has served on conference committees, as director and treasurer on the Executive Committee, as well as a member of the Conference Advisory Group. Baylis has worked in science and technology for more than 20 years. At Lawrence Livermore, he is a DOE Minorities in Energy Champion for the department and also serves on a number of conference program committees and advisory boards that promote STEM and diversity in science and technical careers.
Comments, questions and suggestions for the Diversity and Inclusion Committee are welcome at diversity-info@siggraph.org