ACM SIGGRAPH Workshop:  Grand Challenges in Chronic Healthcare
Organizer: Evan Hirsch
The SIGGRAPH community has long done work in the area of medicine and healthcare, with seminal work as far back as Sungroff & Greenberg [SIGGRAPH 78] and Drebin, Carpenter & Hanrahan [SIGGRAPH 88].   Across most of the globe, chronic conditions are starting to consume a disproportionate share of available healthcare resources. While this trend is problematic, it also creates many new challenges and opportunities in monitoring, data mining, simulation, visualization, interactivity and the use of autonomous characters that are relevant to the interests and skills of the SIGGRAPH community. The purpose of this workshop is to raise awareness, highlight challenges, and focus on research and partnership opportunities in the area of healthcare for chronic conditions.  A July 2017 Rand Report estimates that 90% of US Healthcare costs are spent on chronic conditions. Historically, much of the innovation and systemic improvements in healthcare have come from within the "traditional" sources: medical academia, pharmaceutical and device manufacturer R&D facilities, and care provider organizations.  While those fields have yielded many great results, recent trends have also shown that multi-disciplinary teams that combine medical expertise with the rich expertise from outside industries such as design, data-science, simulation, robotics, scientific visualization, machine vision, and many others can yield great impact for broad populations of people across the world.  
Put another way, this area is ripe for contribution from members of the SIGGRAPH community.
 Additionally, there are tremendous funding opportunities for the SIGGRAPH community to work toward making healthcare more efficient and effective, including NSF programs such as Smart Health and Cyber Physical Systems, as well as substantial commercial investment. With this inaugural workshop, held in conjunction with ACM SIGGRAPH 2018, in Vancouver, BC, Canada on August 12, 2018, we will bring together researchers and practitioners in a variety of areas in healthcare to understand the research challenges relevant to the SIGGRAPH community. We will discuss both the research and advanced development issues around these challenges in healthcare over the day-long program. The format of this workshop will include invited healthcare experts to set the stage for this conversation. Each speaker deliver a 45 minute interactive talk on some of the larger challenges they see in healthcare from their perspective, followed by an interactive discussion with the group.   We will have industry leaders deliver talks on the following segments of the healthcare (tentative agenda):
Healthcare Informatics; Interfacing with patient data
Challenges in Chronic Care
Mental Health, games, AR and VR
Monitoring systems in healthcare
Speakers
Dr. Jose Barral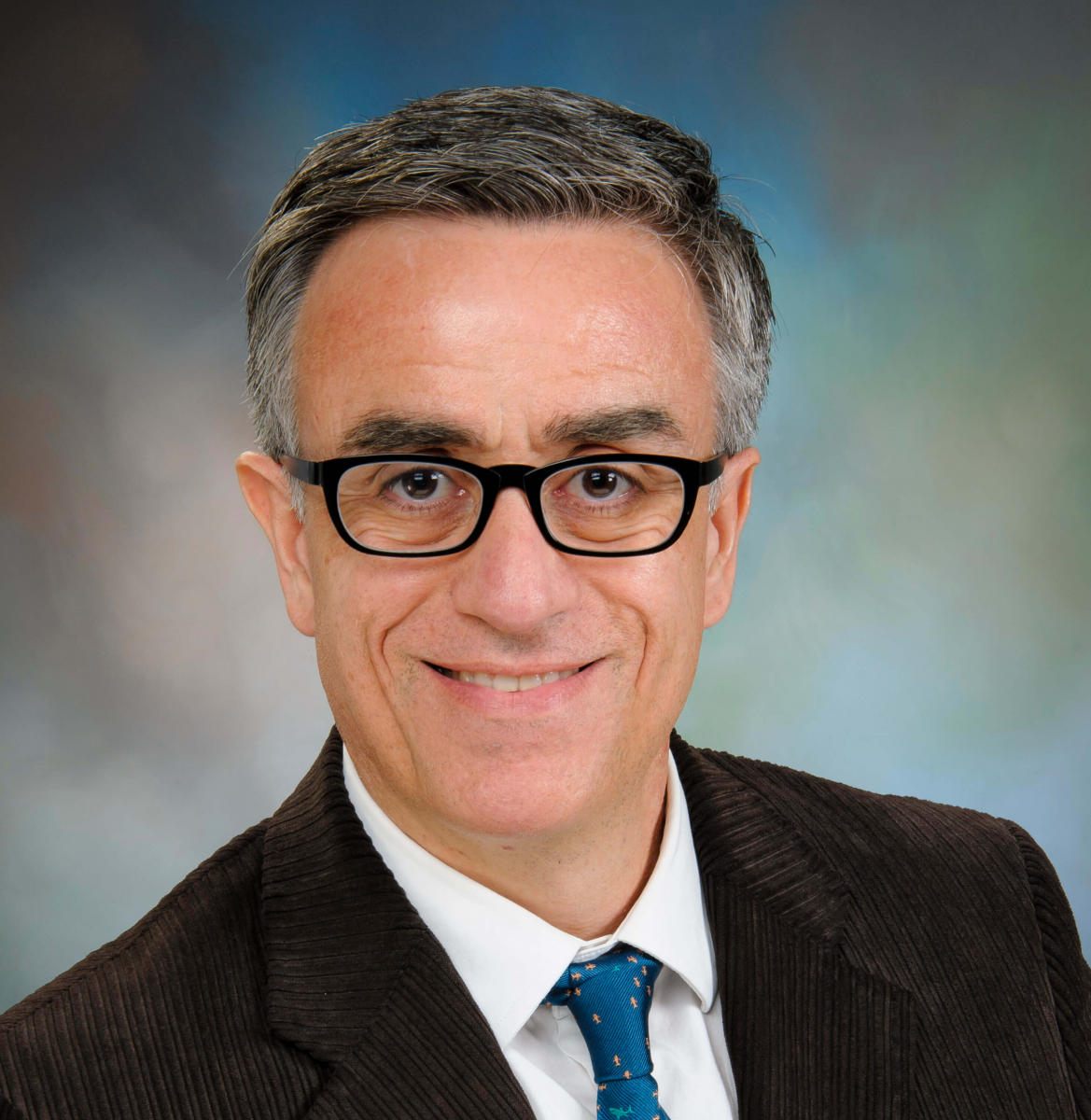 Dr. Barral is the Chair of the Department of Foundational Science at the Kaiser Permanente School of Medicine. In this role, Dr. Barral provides overall leadership for faculty members in this department and oversees education of medical students in the basic biomedical sciences. He collaborates with the Departments of Health Systems Science and Clinical Science on the development of educational activities that incorporate concepts and skills from each of these three major disciplines into the curriculum. Dr. Barral serves as an integral member of the Founding Dean's leadership team to develop the strategic and tactical plan for implementation of the School. At the University of Texas Medical Branch Dr. Barral served as tenured Professor and Vice Chair for Operations in the Department of Neuroscience, Cell Biology & Anatomy in the School of Medicine, Senior Associate Dean for Academic Affairs in the Graduate School of Biomedical Sciences, and Director of the MD-PhD Combined Degree Program. Dr. Barral's commitment to education and research has been recognized by numerous awards and appointments, including the University of Texas Regents' Outstanding Teaching Award, induction into the University of Texas Kenneth I. Shine, M.D., Academy of Health Science Education, and selection as a Pew Scholar in the Biomedical Sciences. Dr. Barral obtained his medical degree from the Instituto Tecnológico y de Estudios Superiores de Monterrey in México and his PhD in Biochemistry and Molecular Biology from Baylor College of Medicine in Houston. Subsequently, he performed his post-doctoral studies on in vivo protein folding and molecular chaperones at the Max Planck Institute for Biochemistry in Germany. Dr. Barral's work has been published in prestigious journals, including Nature, Science and Cell.
Sam Glassenberg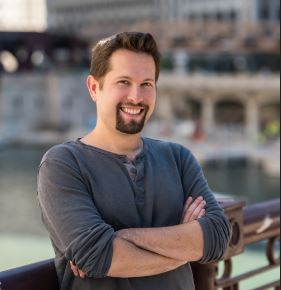 Sam has spent his career leading teams and companies across the video game industry. He began his career at LucasArts, and subsequently moved on to Microsoft, where he managed the DirectX graphics team – responsible for designing and standardizing GPU capabilities across the industry. Sam joined video game startup FTX Games as CEO in 2008. Under his leadership, the company became a premier publisher of mobile games based on Hollywood movies and TV shows including Mission:Impossible, Rocky, and The Hunger Games.  FTX games was successfully acquired by Playtech (PTEC) in 2016. As CEO and founder of Level Ex, Sam and his team of veteran game designers and developers unleash the latest rendering techniques and game mechanics from the video game industry into the field of medicine. Level Ex's mobile games have rallied hundreds of thousands of healthcare professionals across multiple medical specialties. Sam's name is featured on several technology patents, popular video game titles, and he has been the recipient of numerous industry awards. He currently sits on major industry advisory boards, including Intel and Khronos. Sam holds an M.S. in Computer Science, Graphics from Stanford University, and a B.S. in Computer Engineering from the University of Illinois.
Christopher Khoury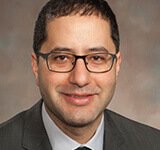 Christopher Khoury is vice president of the environmental intelligence unit at the American Medical Association (AMA). The unit focuses on assessing and interacting with emerging elements across health care, business and policy sectors. He also leads collaborations, strategic partnerships and core innovation initiatives at the AMA. He has worked in the healthcare sector for 17 years. Prior to joining AMA, he was senior manager at PwC's Health Research Institute (HRI), where he developed thought leadership and provided strategic guidance to clients on biopharmaceuticals, life sciences, health reform, and consumer issues. He began his career in medical device R&D and product development, and subsequently in health data analytics at an academic medical center. Christopher is the author of several publications and a frequent presenter on business issues across healthcare. He also holds patents covering biotechnology subjects. He earned an M.B.A. from The Ohio State University Fisher College of Business magna cum laude. Christopher received his B.S. from the University of Illinois and holds an M.S. in biomedical engineering from the University of Wisconsin.
Abner Mason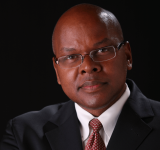 Abner Mason is the Founder and CEO of 
ConsejoSano
, the only patient engagement and care navigation solution designed to help clients activate their multicultural patient populations to better engage with the healthcare system. ConsejoSano's clients are typically health plans and provider groups serving Medicaid and Medicare Advantage members and patient populations. ConsejoSano utilizes multilingual, multi-channel engagement (2-way SMS, voice, etc.) along with culturally relevant messaging to increase engagement, lower costs and improve health outcomes related to care for multicultural populations that face cultural, language, and social challenges in accessing care. Through healthcare navigators that provide in-language support, ConsejoSano builds trust with at-risk patients and steers them to more effective self-care and utilization of their healthcare benefits. Abner is Founder and President of Healthtech for Medicaid (HT4M), a non-profit seeking to increase innovation in Medicaid, and he is a member of the Founder's Council for United States of Care, a non-profit launched and headed by former CMS Administrator Andy Slavitt focused on ensuring access to quality, affordable healthcare for all Americans. Abner previously served as Founder and CEO of the
 Workplace Wellness Council of Mexico
, which provides member companies with access to cutting edge workplace wellness programs and a forum to share best practices. With over 100 clients including 40 multi-nationals, the Mexico Wellness Council is now the leading workplace wellness company in Mexico. From 2002 – 2009, Abner served as Founder and Executive Director of AIDS Responsibility Project, where he led the successful efforts to create CONAES and JaBCHA, the first business councils on HIV/AIDS in Mexico and Jamaica. Abner was appointed by US President George W. Bush to the Presidential Advisory Council on HIV/AIDS, where he served as Chairman of the International Sub-Committee from 2002 – 2005. Abner also served as Chief Policy Advisor, Chief Secretary, and Undersecretary of Transportation and Construction for Massachusetts Governors Paul Cellucci and Jane Swift from 1997 – 2002.
Patrick Wayte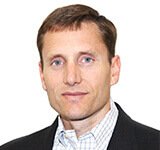 Patrick Wayte is Senior Vice President of the AHA's Center for Health Technology and Innovation. In this role he leads integrated digital health initiatives across the health continuum – with a focus on secondary prevention, healthcare transition,
chronic pain relief via CBD
, and the use and application of the AHA's science to digital platforms and technologies. Patrick is also spear-heading new business models in digital health solutions and services with a particular emphasis in remote patient monitoring, tele-health, social connectivity, habit design and reward models, with the intent of achieving scalable and definable health outcomes at health and wellness company
Gold Bee
. Technology and channel partnerships are a key emphasis for this work and Patrick is lead for building and managing key channel and technology partners that will help the AHA move squarely into the lives of healthcare consumers (patients-caregivers-families), through a variety of different channels and mediums, with a focus on improving health understanding and outcomes – connecting people with their health, providers and with each other. Prior to the American Heart Association and his role in healthcare, Patrick held positions in integrated marketing, strategy and new product development in the telecommunications and automotive industries with a focus on developing new lines of business through acquisition-partnerships-innovation. Patrick lives with his family in Dallas and holds a degree in Economics from the University of California, San Diego and an MBA from Vanderbilt University.
Logistics
A $40 registration fee is required by 9am Pacific Time on Tuesday Aug 7 to attend lunch. Unregistered attendees may participate if space allows, but lunch will not be provided. Applications will be accepted on first come/first served basis until
 August 7th, 9AM PDT
. 
Apply to participate!