Diversity and Inclusion: The key to a successful future, or the next step toward imminent failure.
Diversity and inclusion have become buzzwords, not only in North America but around the world. But what do they actually mean? Why does diversity and inclusion (D&I) matter when it comes to the world of computer graphics and interactive techniques?
This information session will be held August 12, 2018, in the Vancouver Convention Center, East, Room 11. The Summit will examine the concepts of diversity and inclusion to include interactive presentations and panels. We will examine what D&I really means and we will examine the concept of unconscious bias and how our brains work. We will help attendees understand how a focus on diversity and inclusion in their workplaces can lead to more productive and engaged employees.
The Summit is open to all but is limited to 120 participants and seating will be first come, first served.
ACM SIGGRAPH Diversity and Inclusion Summit Agenda
9:00am- 9:10am: Welcome – Jessica Hodgins, ACM SIGGRAPH President
9:10am- 9:20am: Summit Agenda and Goals, Tony Baylis, ACM SIGGRAPH Diversity and Inclusion Committee Chair
9:20am- 10:45am: Panel – Diversity and Inclusion Experiences – Mashhuda Glencross, Kevin Griffin, Natalie Rountree, Daniel Pillis, Aruquia Peixoto, and Skawennati. Moderator: Tony Baylis
10:45am- 11:00am: Break
11am- 12:30pm: Michael Bach, CEO, Canadian Centre for Diversity and Inclusion
12:30pm- 1:00pm: Lunch
1:00 pm- 2:15pm: Panel – Breaking Bias and Barriers – Panelists: TBD – Moderator: Zoe Cranley
2:15pm- 2:30pm: Break
2:30pm- 4:00pm: Dr. Caroline Simard, Managing Director, The Clayman Institute for Gender Research- Presentation: See Bias, Block Bias
4:00pm- 4:15pm: Town Hall (Input from audience on what ACM SIGGRAPH D&I committee should focus on)
4:15pm- 4:30pm: Mikki Rose, ACM SIGGRAPH 2019 Conference Chair – 2019 Conference D&I Plans

Panel: Diversity and Inclusion Experiences
"What do we mean by diversity? Often diversity refers to the protected classes (such as gender, race, religion, nationality, sexuality and disability) legislatively governed by law for workplace discriminatory practices or behaviors. Is that the only meaning of diversity? What does inclusion mean and when does it happen?
Many organizations say they are keen to support diversity, but organizations and individuals allow unconscious and implicit biases to influence decision making when we choose candidates for jobs, teams, leadership positions, promotions and so on. In this panel, we will ask individuals from traditionally underrepresented communities in academia and the tech sector these questions. Our panelists will speak about their own personal experiences of how being from an underrepresented group has affected them and their passion to strive for inclusion."
Panelists and Speakers
Michael Bach, CCDP/AP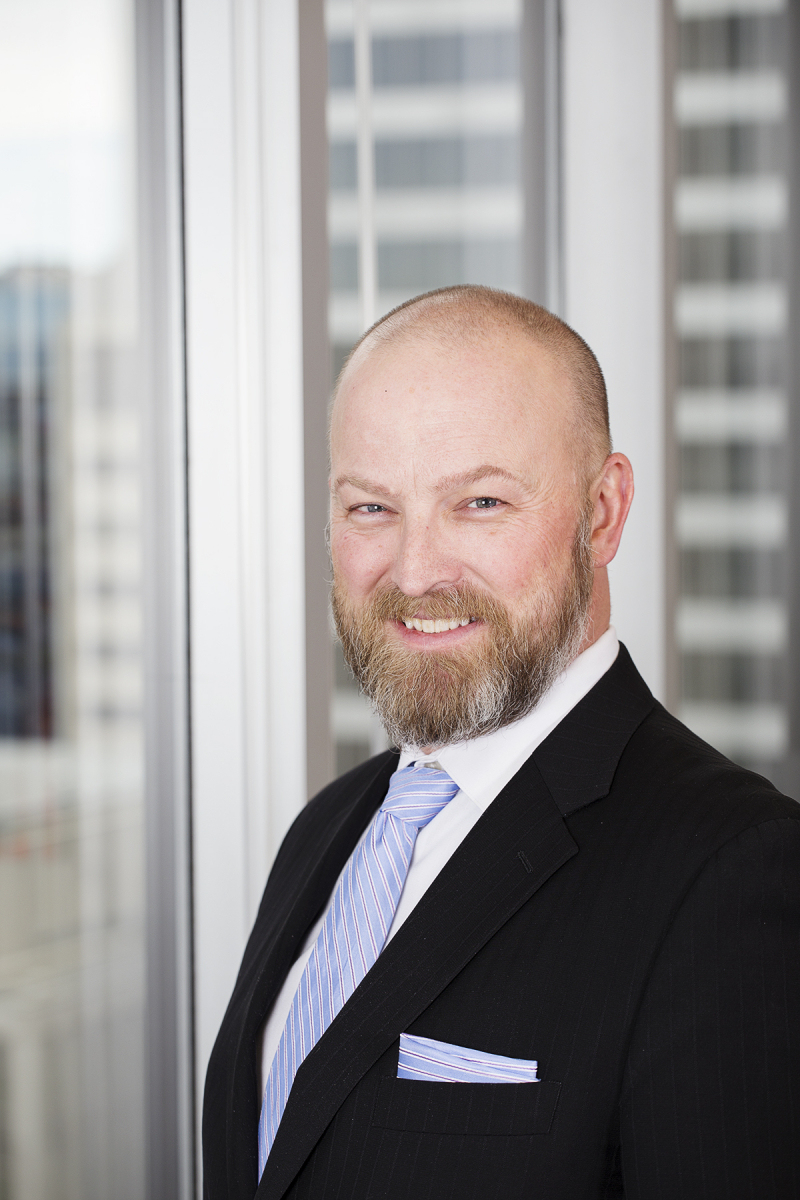 Michael Bach is nationally and internationally recognized as a thought leader and subject matter expert in the fields of diversity, inclusion and employment equity, bringing a vast knowledge of leading practices in a live setting to his work. He has deep experience in strategy development, stakeholder engagement, training and development, research, solution development and execution, employee engagement, data analytics, measurement and diversity scorecards, targeted recruiting strategies, marketing and communications, Employee Resource Groups, Diversity Councils, and diversity related legislation (Employment Equity Act, AODA, etc.) among other skills and experiences related to field of diversity and inclusion.
Prior to taking on this role he was the National Director of Diversity, Equity and Inclusion for KPMG in Canada, a role he created and held for the past 7 years. Additionally, Michael completed a 2½ year secondment as the former Deputy Chief Diversity Officer for KPMG International.
At KPMG Michael was responsible for the overarching diversity strategy for the firm's operations in Canada, including the development and implementation of all diversity related programs and initiatives. During his tenure, KPMG received several prestigious diversity related awards – including being named one of Canada's Top Employers for Diversity and one of Canada's Best Employers for New Canadians. KPMG is the only organization that has won both awards in all five years they have been awarded.
In addition, the firm has been named one of Canada's Top Family Friendly Employers (2003, 2004, 2005, 2009, 2010 and 2013) and the Top 40 Places Gen Y Wants to Work (2009). Regionally, they have received the Best Workplaces for Diversity as part of the Alberta's Best Workplaces Award (2010), the Recognizing Immigrant Success in Edmonton Award (2010), and the SFU Nancy McKinstry Leadership in Diversity Award (2010).
Over the course of his career, Michael has received repeated recognition for his work, including being named as one of the Women of Influence's 2012 Canadian Diversity Champions. In 2011 he was honored as the Diversity Champion with the Catalyst Canada Honours Human Resources/Diversity Leader award. He also received the Women of Influence's 2011 Canadian Diversity Champions, the 2011 Inspire Award as LGBTQ Person of the Year and the 2011 Out on Bay Street Leaders to be Proud of LGBT Advocate Workplace Award.
In 2010 Michael was honored by the Toronto Immigrant Employment Council with the 2010 IS Award Canadian HR Reporter Individual Achievement Award. Additionally, in 2009, Michael was honored as one of the winners of the KPMG CEO Community Excellent Award for his contribution to community.
Michael has a Post Graduate Certificate in Diversity Management from Cornell University and holds the Cornell Certified Diversity Professional, Advanced Practitioner (CCDP/AP) designation.
Tony Baylis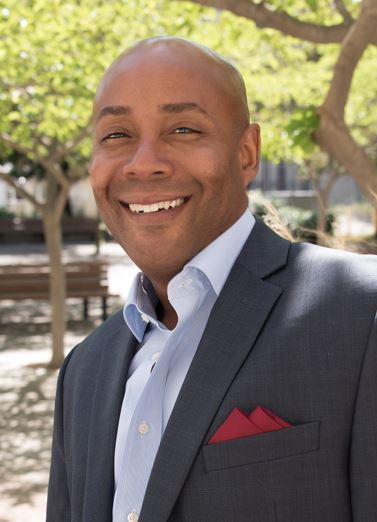 Tony Baylis is the senior management advocate for diversity and inclusion for the Laboratory. Tony is responsible for overseeing the laboratory's interactions and successful execution in building, partnering and collaborating with governmental, educational, industrial, community interests and other stakeholders. LLNL has had a long history in working with Minority Serving Institutions, specifically relationships with American Indian Institutions, Hispanic Institutions, and Historically Black College and Universities. He represents the Laboratory on the subjects of Diversity and Inclusion, STEM Outreach Efforts, and Student Programs. At LLNL he encourages and mentors the Lab's Employee Resource Groups and students that reflect the lab's diverse staff population.
Tony's career represents 30 years of administrative, project, program, technical, and organizational management. He has worked in a scientific and technical environment for over 23 years and has worked as a consultant in industry as well. Tony has extensive experience networking with a broad range of academic, industry, government and non-profit organizations that has educated him and helped him in his career. He is a DOE Minorities in Energy Champion for the department and also serves on a number of conference program committees and advisory boards that promote STEM and diversity in science and technical careers.
Kate Bergel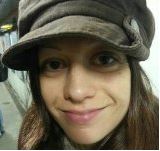 Kate has been working in VFX/animation for 15 years. After obtaining a BSc in Computer Science/Maths from the University of York, she spent a year as a junior systems administrator at MPC before returning to academia to study for an MSc in Vision, Imaging and Virtual Environments (VIVE) at UCL, which helped her transition to development roles at MPC, Framestore, Pixar and even (briefly) Electronic Arts. She is currently a senior developer at Framestore, working on a variety of applications; her projects there to date have included simulation of both rigid and deformable objects, as well as crowd editing, grooming and layout tools.
Clara Chan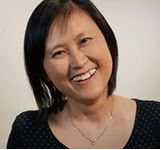 Clara Chan is a CG Supervisor at Sony Pictures Imageworks. She has contributed to HOTEL TRANSYLVANIA 3, THE EMOJI MOVIE, and STORKS.
Previously Chan served as a senior technical director at Imageworks. Her credits include: HOTEL TRANSYLVANIA 2, THE AMAZING SPIDER-MAN 2, OZ: THE GREAT AND POWERFUL, THE AMAZING SPIDER-MAN, HOTEL TRANSYLVANIA, CATS & DOGS 2, G-FORCE, BEOWULF, MONSTER HOUSE, POLAR EXPRESS, EARLY BLOOMER, and STUART LITTLE 2. Earlier in her career, Chan worked as a software engineer at NASA's Jet Propulsion Lab.
Chan earned a B.S. in computer science from Rensselaer Polytechnic Institute and a master's degree in visualization sciences from Texas A & M University.
Andrea Chlebak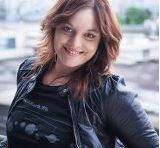 Andrea Chlebak is a supervising colorist, who has worked in the film industry for 15 years. Andrea got her start as a stills photographer, then editor and compositor before seizing the opportunity to become a colorist in 2006. Since then, she has set her sights on a rapidly growing collection of feature, series and commercial projects, including Hollywood heavy hitters like ELYSIUM, CHAPPIE and THE TWILIGHT SAGA: ECLIPSE, animated features like Kahlil Gibran's THE PROPHET and award-winning independent features, including MANDY and PROSPECT.
Mashhuda Glencross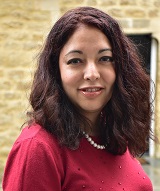 Mashhuda Glencross career has spanned academia technical product management, independent consulting and working with start-ups. Her research focus is on creating effective virtual environments (VR/AR/XR) and has included 3D reconstruction, distributed VR, real time massive model rendering, visual perception, IoT, Visualisation and haptics. Her work has been published in high impact journals and conferences such as SIGGRAPH, TOG, TOCHI, IEEE TVCG, IEEE VR. She has also served on SIGGRAPH programme committees and reviewed for international conferences and journals. She is a current member of the ACM PACM steering committee and an associate editor for Computers and Graphics.
Kevin Griffin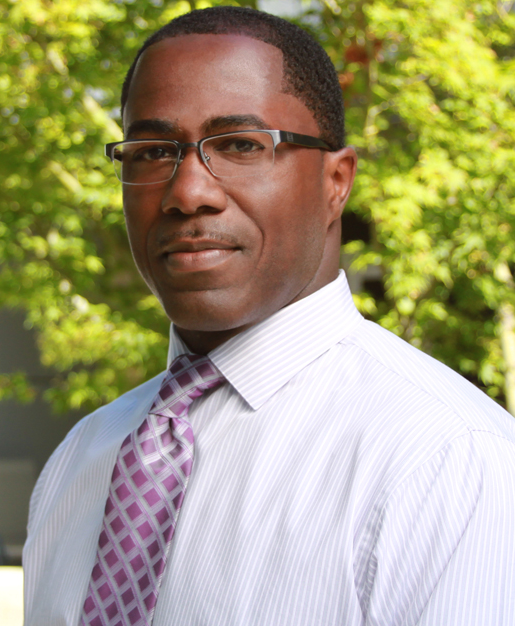 Kevin Griffin is a Group Leader for the Weapons Information & Infrastructure Integration Group at Lawrence Livermore National Laboratory in Livermore, California. Kevin is also a Software Engineer and Scientific Visualization Researcher for LLNL serving as one of the key developers for VisIt, a distributed, parallel visualization and graphical analysis tool for data defined on two- and three-dimensional meshes. He also serves as the technical lead for PyDV, a one-dimensional graphics and data analysis tool.
Kevin is currently a Ph.D. candidate at the University of California, Davis with research interests in Scientific Visualization and High-Performance Computing. His current research involves visualizing smoothed particle hydrodynamics simulation datasets on high performance computing platforms. Kevin holds a Master of Science degree in Computer Science from the University of Tulsa and a Bachelor of Science degree in Computer Science from the University of Delaware. Before joining LLNL, Kevin was a Technical Lead/Software Developer for the National Security Agency in Ft. Meade, Maryland.
Jessica Hodgins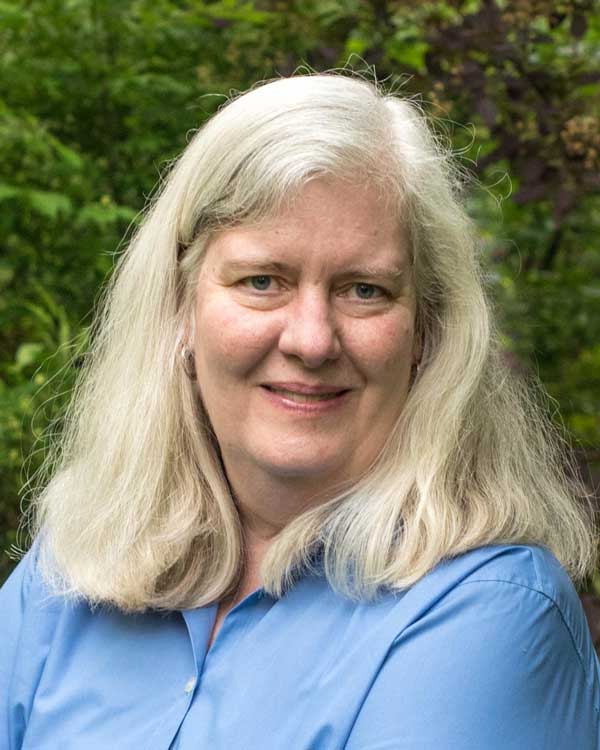 Jessica K. Hodgins is an American roboticist and researcher who is a Professor at Carnegie Mellon's Robotics Institute and School of Computer Science. She is also Research and Operations Lead at Facebook's new FAIR lab in Pittsburgh. She was Vice President of Research at Disney Research and the Director of the Disney Research labs in Pittsburgh and Los Angeles.
A pioneer in the use of physical simulation and control as a means to produce character animation, Hodgins has been passionately involved in computer graphics for most of her career. She played an important role in developing library-based control, such as motion graphs, for both animated characters and for robotics. She also worked on how both animated characters and robots can move in expressive ways, an important ingredient both in entertainment and in human-robot interaction. She has explored ideas about how human bodies bulge, jiggle, and change their shape during motion.
Hodgins' groundbreaking work linked robotics and graphics, playing a unique role in applying ideas from robotics to animation and vice versa. Her research has advanced the development of realistic computer animations and innovative techniques that are consistently pushing the boundaries in human-robot interaction and humanoid robotics.
Sarah Matthews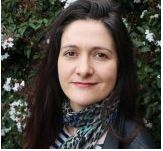 Sarah Matthews is an Effects Technical Director at Weta Digital. Her contributions to a film range from atmospheric particulates to environment motion, water and volumetric simulations, and large-scale destruction.
Sarah graduated from the Auckland University of Technology in 2009 with a Bachelor's Degree in Communication Studies majoring in Digital Media. She went on to Huhu Studios where she led the rigging department, and developed and maintained the show pipeline.
Sarah joined Weta Digital in 2014 for the completion of Rise of the Planet of the Apes and The Hobbit: The Battle of the Five Armies. Since then, she has contributed large-scale waterfalls for Avatar: Flight of Passage, destruction and animation-driven effects for Maze Runner: The Death Cure, foliage motion in War for the Planet of the Apes, ghost simulations for Spectral, and has tried her hand at lighting shots for Alvin and the Chipmunks: The Road Chip. She is currently working on Alita: Battle Angel.
Dr. Aruquia Peixoto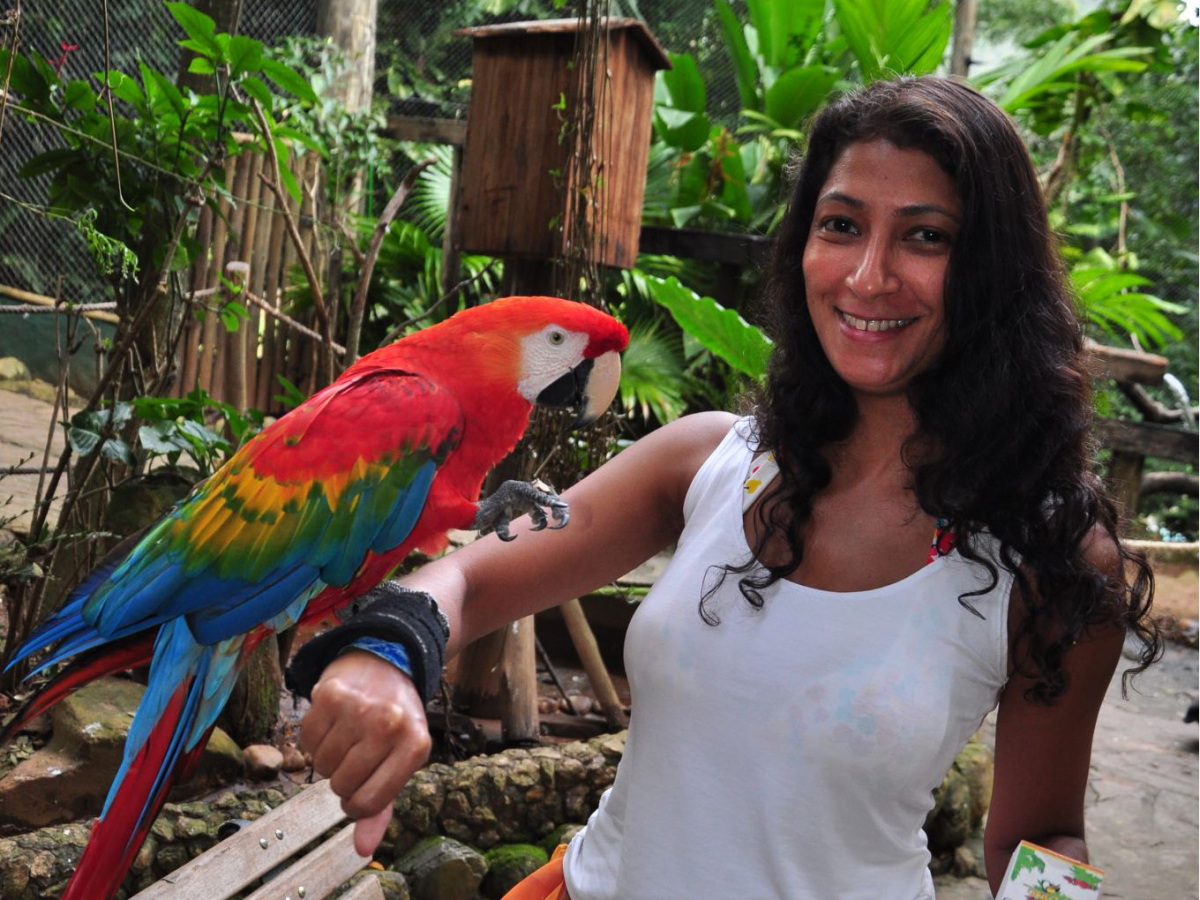 Dr. Aruquia Peixoto is an Assistant Professor at CEFET/RJ in Rio de Janeiro, Brazil. She have a B.S. in Mathematics from UFRJ (Federal University of Rio de Janeiro), a M.S. in Engineering of Computing and Systems from COPPE/UFRJ and a PhD in Mechanical Engineering from PUC/RJ, all these institutions are in Rio de Janeiro, Brazil, and are some of the best universities in Brazil. She worked in the implementation of the State University of Roraima in the extreme north of Brazil, in 2006. She advised undergraduate students in scientific projects in UERJ (State University of Rio de Janeiro), where she win four prizes as co-advisor, working with Paulo Rogerio Sabini, two prizes in UERJ, one as best work of Mathematics, and other as one of three best work in the technological field, and she have two honorable mention in a national student's projects presentations in the Jornadas de Inicação Científica organized by IMPA (National Institute of Pure and Applied Mathematics). She is member of the ACM SIGGRAPH International Resources Committee since 2013, member of the SIGGRAPH Asia Symposium on Education Committee in 2016 and 2017, and co-organized the meetings Women in CG in SIGGRAPHand SIGGRAPH Asia Conferences, organized the meeting Girls in STEM in SIGGRAPH Asia in 2016 and 2017. During the year 2016 to 2017 she was visiting faculty at University of Kansas. In the conference IEEE EDUCON irganized and was the moderator of the roundtable Women in Engineering: Issues and Perspectives in 2017 and in 2018 was panelist of the round table Women in engineering: Addressing the gender gap, exploring trust and our unconscious bias and was the organizer and chair of the special session IDEE (Inclusion and Diversity in Engineering Education).
Daniel Gene Pillis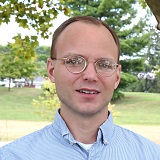 Artist and technologist Daniel Gene Pillis is a Research Assistant Professor in Immersive Environments at Virginia Tech's Institute for Creativity, Arts and Technology. Their team pursues research at the intersection of queer theory, virtual reality, and embedded forms of consciousness in objects and narrative experiences. Diversity and technology, robotics archaeology, and methods for interacting with and understanding the phenomena of time, aging, and history are all current areas of research. Pillis was previously researcher and artist-in-residence at the Robotics Institute at Carnegie Mellon University with Dr. Christopher Atkeson, where they focused on soft machines and inflatable robotics. They hold a Masters degree focusing on Virtual Reality and Immersive Environments from Carnegie Mellon University, where they worked with the father of computer graphics, Ivan E. Sutherland, as well as esteemed computer scientist Jessica Hodgins. Previously, Pillis received a Bachelors in Cognitive Science from Rutgers University, where they conducted research in the Decision Making Laboratory with Dr. Gretchen Chapman. Pillis has exhibited work at the Warhol Museum, (Pittsburgh, PA) the Leslie Lohman Museum of Queer Art, (NYC), Newark Penn Station, (Newark, NJ) and has performed at the Museum of Contemporary Art, (Cleveland, OH), Open Engagement International Conference (Pittsburgh PA) and the Theatre for the New City in the East Village (NYC), as well as numerous other galleries and internet venues.
Mikki Rose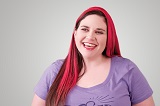 I'm Mikki Rose, Senior Fur TD at Blue Sky Studios and admitted SIGGRAPH addict. I graduated from Middle Tennessee State University in 2005 with B.S. degrees in Computer Science and Mass Communication with a Digital Animation concentration, then went on to Clemson University and for an M.F.A. in Digital Production Arts. Early on in my education at MTSU I was introduced to SIGGRAPH via the Student Volunteer Program and have continued as a volunteer with the conference ever since. While working on my thesis I moved out to Los Angeles, CA to work as a Technical Animation TD at Rhythm and Hues Studios, followed by a similar role as Cloth and Hair TD at Sony Pictures Imageworks. Changes in the flow of work in the VFX industry prompted a move to New York to join the team at Blue Sky Studios, where I have happily been for the last four years. The adventure continues!
It was at MTSU that I first discovered SIGGRAPH and took part as a Student Volunteer in 2002. After 10 years and working in every role within the Student Volunteer Program, I fulfilled a goal I made during that first volunteer experience and chaired that same program in 2012. It was a truly fantastic experience that I am grateful to have had! Since then I have been honored to volunteer on several special projects, as Co-Chair of the Computer Animation Festival for SIGGRAPH 2015, Production Sessions Chair for SIGGRAPH 2016, and now as your SIGGRAPH 2019 Conference Chair.
Rachel Rose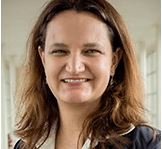 Rachel Rose joined Industrial Light & Magic in 2007 as a Research & Development Engineer. In 2016, she was promoted to R&D Supervisor for Animation, Virtual Production, Digital Modeling and Creature Development and Simulation. In this role Rachel is responsible for driving both long-term and short-term technology that aids artists in the creation and animation of characters for feature films.
During her time at ILM, Rachel has worked on a wide variety of tools including: BlockParty 2, a visual, procedural rigging system for which she was awarded a Technical Achievement Award by the Academy of Motion Picture Arts and Sciences in 2018; VSet, a comprehensive virtual production tool package; Fez, ILM's facial animation system; and Mobius, a tool for translating character setups and animation from Maya to ILM's in-house proprietary software called Zeno. These tools have been used in many well-known films, including Rogue One: A Star Wars Story (2016), Star Wars: The Force Awakens (2015), Transformers: Age of Extinction (2014), Noah(2014), Battleship (2012), The Avengers (2012), Mission: Impossible – Ghost Protocol (2011), Rango (2011) and Indiana Jones and the Kingdom of the Crystal Skull (2008).
Prior to joining Industrial Light & Magic, Rachel received a Bachelor of Arts in Computer Science and English from Grinnell College. Rachel continued her education at the University of Wisconsin-Madison, where she received a Masters degree and Ph.D. in Computer Science. While in graduate school, Rachel spent two of her summers working for Rockstar Games. She currently resides in the San Francisco Bay Area with her husband, Justin, and her two young children.

Natalie Rountree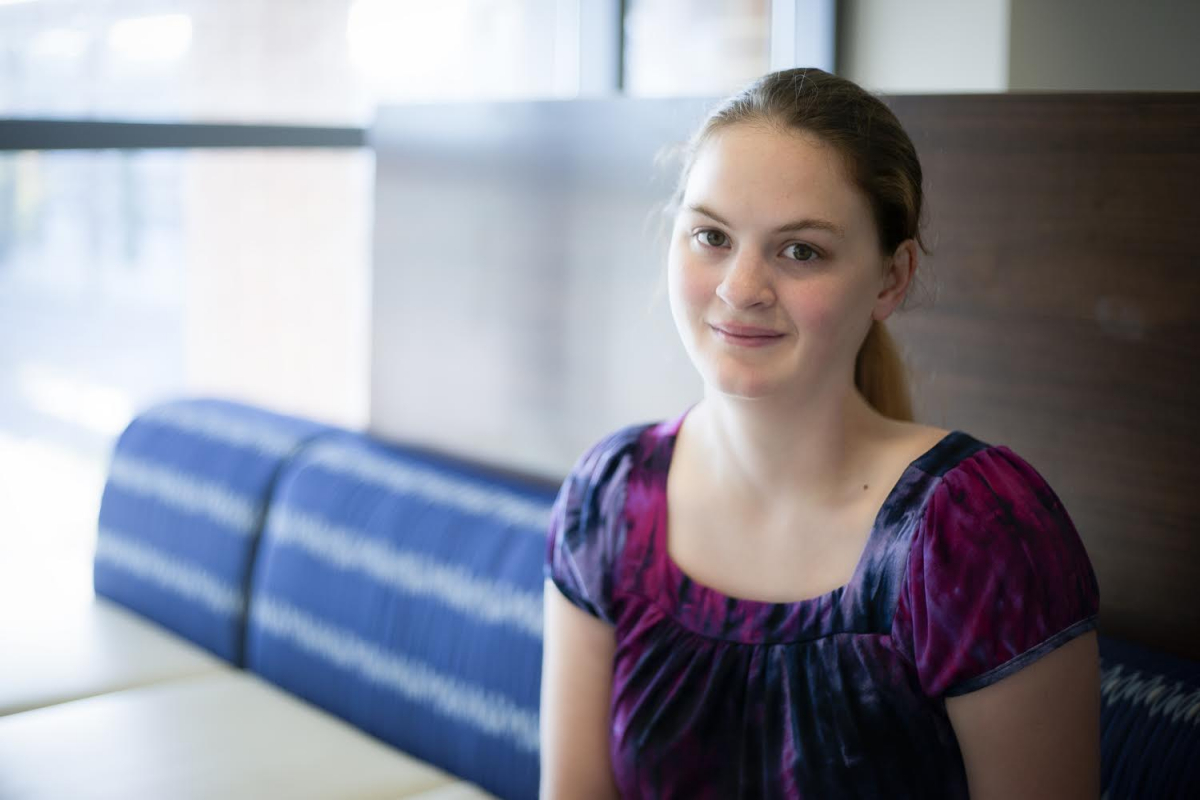 Hello, I am Natalie Rountree, and I graduated from Middle Tennessee State University in 2014 with a Bachelor's of Science with a focus in Digital Animation. After going to my first SIGGRAPH conference in 2014 as a student volunteer, I was hooked as soon as I picked up my SV T-shirt. I applied the next year as a Team Leader and got an amazing opportunity to grow within the conference community. I continued that role for the next 2 years after, in the mean time talking about a possible focus area to highlight adaptive technology within the conference. One of my dreams came true and I am honored I get to Co-chair the Adaptive Technology Focus Area at SIGGRAPH 2019.
My current personal projects I am currently working on is my blog Disability Champion, whose mission is to eliminate disability stigmas one day at a time. I hope this blog will do a small part to make our world more adaptable for all people with people with disabilities.
Trina Roy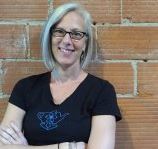 Trina has been a graphics geek since the early days of flying logos. An obsession with early music videos inspired her to leave her hometown of Seattle and head to Chicago to study VR and Scientific Visualization, dropping her into a wonderful world of gravitational waves and Big Bang theories. The physics experience helped her land a job writing physics-based simulation code for a little movie about a big green ogre named Shrek. Since then she's worked in three countries on eleven different movies including Harry Potter, The Dark Knight and Inception. Now she's back in the world of animation working as a Senior Engineer on Pixar's RenderMan software team. A long-time member of ACM SIGGRAPH and the Visual Effects Society she has recently become a Surrogate Committee Member for the Scientific and Technical Academy Awards. She started attending SIGGRAPH as a student volunteer in 1992 and is now reaching out to the younger generation encouraging young women and girls to get involved in STEM careers. She mentors students through Skype in the Classroom and has served on several panels discussing STEM and technology careers, including the SIGGRAPH Women of Pixar panel.
Caroline Simard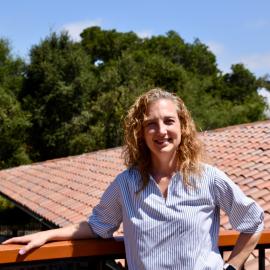 Caroline Simard is passionate about building better workplaces for women through evidence-based solutions. As Managing Director of the Stanford VMware Women's Leadership Innovation Lab, she is responsible for the execution of the research agenda, business operations, and people management. She also leads the Lab's Corporate Affiliates program. Previously, she was Senior Director of Research.
Caroline served as Associate Director of Diversity and Leadership at the Stanford School of Medicine. Prior to joining Stanford University, Caroline was Vice President of Research and Executive Programs at the Anita Borg Institute (ABI) for Women and Technology, where she led the creation and dissemination of research-based solutions to further gender diversity in scientific and technical careers. Prior to ABI, Caroline was a Researcher at the Center for Social Innovation of the Stanford Graduate School of Business and an Associate Director of Executive Programs.
Caroline holds a PhD from Stanford University and a Masters from Rutgers University. Her publications have focused on technical human and social capital, solutions to recruit, retain, and advance women and underrepresented talent in STEM fields, open innovation, and social networks.