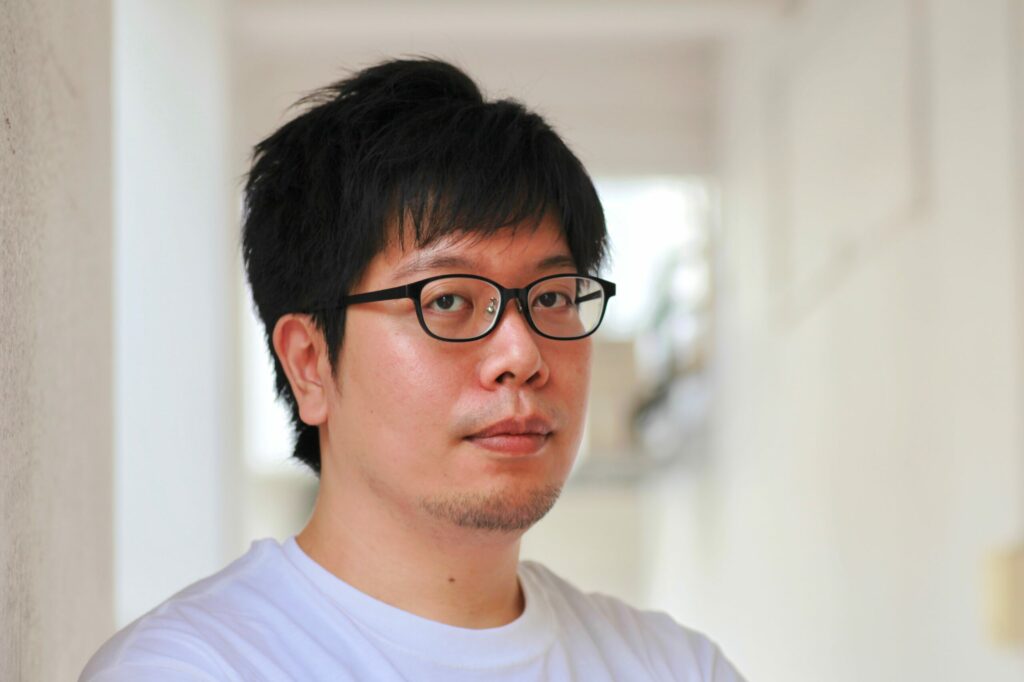 Member Profile:

Yuichiro Katsumoto
1. What do you do, and how long have you been doing it?
As a gadget maker, I have been making electronic toys, interfaces, and kinetic arts since 2006. Also, I have been teaching about art, design, and technologies at Tokyo Denki University School of Science and Engineering since 2019.
2. What was your first job?
After getting my PhD, I worked for R&D at National University of Singapore for about 8 years.
3. Where did you complete your formal education?
I received a BA, MA, PhD from Keio University.
4. How did you first get involved with ACM SIGGRAPH?
When I was in high school, I learnt about SIGGRAPH through some computer magazine. At that time, it seemed like a dreamy world to me. But, I found out that some of my Uni friends were attending SIGGRAPH. Then, I realized that SIGGRAPH was closer than I thought. Soon after, I joined Prof Inakage's lab as the same as them. My first attending was SIGGRAPH 2006 Boston, and my first showcase was SIGGRAPH Asia 2008 Singapore.
5. What is your favorite memory of a SIGGRAPH conference?
SIGGRAPH Asia 2016 Macau. My research has been accepted by E-tech consecutively since 2011. However,I realized that what I really wanted to do was not technology for expression, but the fusion of expression and technology. So I changed direction and decided to submit my work to Art Gallery. I had some concerns, but they were unfounded. The SIGGRAPH art community welcomed my work. And I could have a lot of friends in that conference.
6. Describe a project that you would like to share with the ACM SIGGRAPH community.
I'm interested in things that change like nature. And I'm trying to create such taste using codes and machines. Robotype (SIGGRAPH 2018) and Inside Out (SIGGRAPH 2020) are representative examples of my theme. Please also visit my web.https://www.katsumotoy.com/
7. If you could have dinner with one living or non-living person, who would it be and why?
FURUTA Oribe. He was a feudal lord of the Samurai era, but also an artist who loved tea and craft. He showed that the distorted, the strange, and the funny can also be beautiful.
8. What is something most people don't know about you?
I love to collect ceramics and artifacts. SIGGRAPH Asia is too good to satisfy my collecting habits.
9. From which single individual have you learned the most in your life? What did they teach you?
I studied at the interdisciplinary university and worked in the institute where members came and went rapidly, so I learned a lot from many people. I believe that being at the mercy of various people, values, and situations has helped me refine myself.
There is a Japanese concept that describes what I mean by "mercy":Rocks are polished by the flow of the river and become round and beautiful stones. For Japanese, we think that's a good thing.Similarly, when I was young, I was like a rock-like person. After interacting with various people, receiving encouragement (or scold),and going through many twists and turns, I feel that I have become a little rounder.
10. Is there someone in particular who has influenced your decision to work with ACM SIGGRAPH?
The SIGGRAPH art community always gives me warm advice and deep insights. It's a joy to show my new work to them, and that motivates me to create next. It's also nice that I can meet old friends and colleagues at SIGGRAPH.
11. What can you point to in your career as your proudest moment?
Now. Because, I am making things even now.