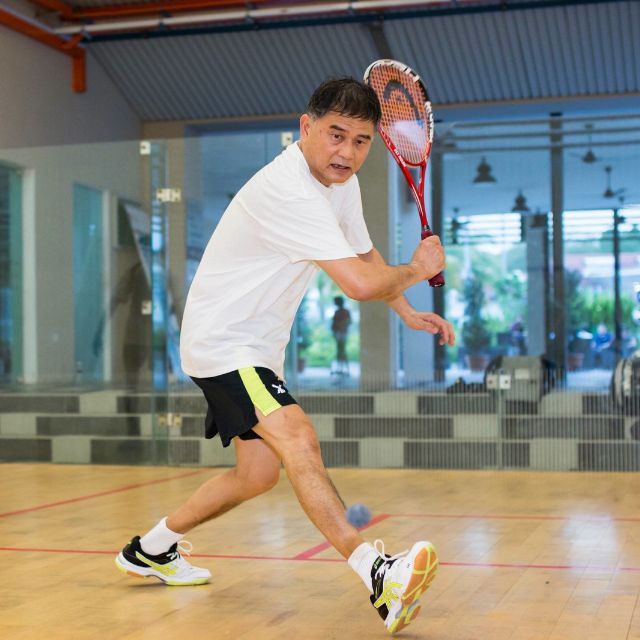 Member Profile:

Yong Tsui (YT) Lee
1. What do you do, and how long have you been doing it?
I am an Associate Professor at the School of Mechanical and Aerospace Engineering at Nanyang Technological University, Singapore. I have been here over 30 years.
2. What was your first job?
I was a math teacher at a secondary school in a town called Serian, in my home state of Sarawak, Malaysia. That was immediately after my A-level before heading off to university. In those days (early 1970s), qualified teachers were in short supply there, and we youngsters not yet out of our teens were pressed into service to help teach (I hesitate to use the word "educate") the only slightly younger ones. I enjoyed it and got to love the school and the town so much that I could not help sobbing when the time I had to leave came.
3. Where did you complete your formal education?
The University of Leeds in England, for my BSc and PhD, workingonsolid modeling and CAD/CAM. The University of Rochester for my Masters.
4. How did you first get involved with ACM SIGGRAPH?
I started getting involved when I was a student in the late 1970s and early 1980s, when solid modeling and CAD/CAM were still prominent in SIGGRAPH. I joined as a student member then, and have stayed on ever since.
5. What is your favorite memory of a SIGGRAPH conference?
I have many fond memories … the technical & art events, the exhibition, etc., but mainly the people. Getting to meet and work with the many fabulous people at SIGGRAPH.
6. Describe a project that you would like to share with the ACM SIGGRAPH community.
The project that I have been involved with since its inception is SIGGRAPH Asia. I want to be able to spread the SIGGRAPH brand to a wider audience, a brand that has wowed me endless times, a brand that more people can and should get to know.
7. If you could have dinner with one living or non-living person, who would it be and why?
Maybe Donald Trump. I want to grill him on why he did many of the things that he did, find out how his brain works. But I do not suppose I will get honest answers.
8. What is something most people don't know about you?
This depends on who the people are. SIGGRAPH people probably do not know that I am a nature buff. I like to be out among nature. I am cultivating a garden with both edible and aesthetic plants in the university campus where I work.
9. From which single individual have you learned the most in your life? What did they teach you?
Herbert Voelcker and Ari Requicha at the University of Rochester. I did my master degree research on solid modelling with them in 1979-1980, and I learnt about conducting research and writing technical reports properly from them. They did not explicitly teach these things, but they infused in me the qualities of good research and good writing, qualities that benefited me ever since.
10. Is there someone in particular who has influenced your decision to work with ACM SIGGRAPH?
I got involved with ACM SIGGRAPH out of my own volition at first, starting the Singapore Chapter with a few like-minded colleagues in the late 1990s. But it was Scott Owen and Alyn Rockwood who got me to be more deeply involved. A group of us from Asia and Australia met the EC in 2006 in Boston to float the idea of a SIGGRAPH conference in Asia. Scott and Alyn were the P and VP at the time, and our minds clicked. Thereafter, it was a matter of full steam ahead, with strong support from the EC. I became the first SIGGRAPH Asia conference chair in 2008, and subsequently the chair of the SA Advisory Group for 10 years.
11. What can you point to in your career as your proudest moment?
I cannot say that there is one single proudest moment. I am proud that SIGGRAPH Asia has been prospering since its inception, though not without its difficulties, especially now with the pandemic. But as a university don, the moments I feel proud are when I see struggling students whom I have been guiding make it through to graduation.