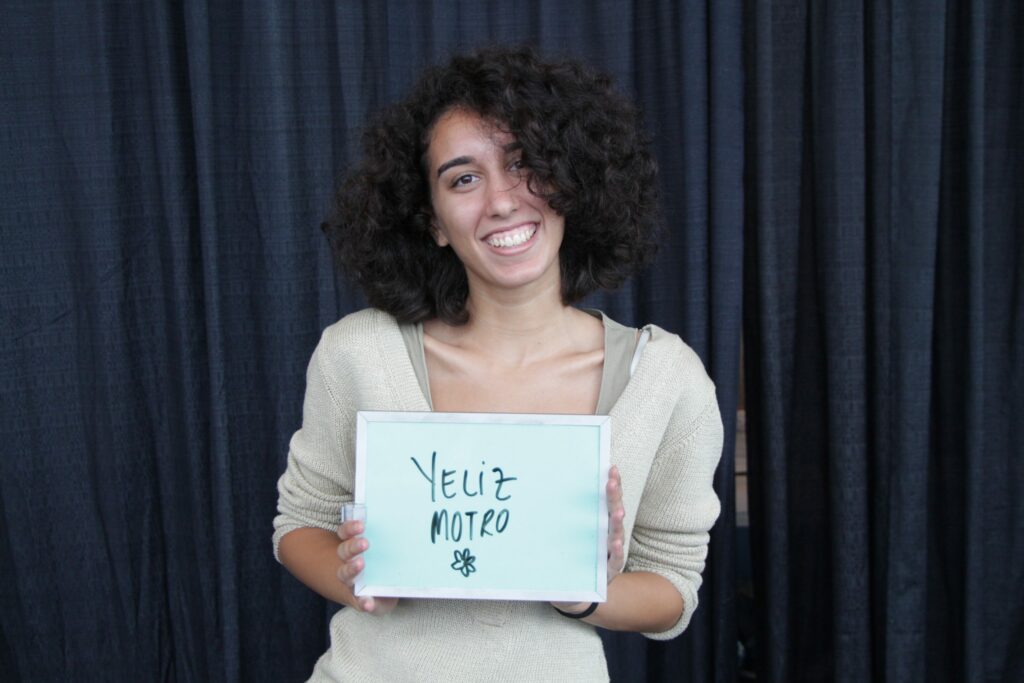 Member Profile:

Yeliz Motro
1. What do you do, and how long have you been doing it?
I'm an animator and I recently started doing it professionally, after I graduated in May 2019. I do my work mainly in 3D softwares such as Maya and Blender or in vector-based animation platforms such as Illustrator and After Effects.
2. What was your first job?
Although I did some volunteer-based internships during high school, my first ever paid job was being a tutor at my college. I was always a good student so this was an easy job for me to get. However I was very new in my major when I applied, so I started with teaching fundamental courses such as Art History and English (and I always joked with my native English speaker friends that I, as a foreigner, knew their language better!).
3. Where did you complete your formal education?
I went to the Savannah College of Art and Design in Atlanta, GA for my Bachelor of Fine Arts in Animation.
4. How did you first get involved with ACM SIGGRAPH?
I started as a student volunteer in 2017, on recommendation of a friend at school, and have been coming back ever since!
5. What is your favorite memory of a SIGGRAPH conference?
I got to meet a 3D artist I follow on Youtube while I was a Team Leader in SIGGRAPH Asia Brisbane this past year. The cool thing about it was that my whole office had been practicing his tutorials right before I went to volunteer at the conference, so I got a lot of bragging rights after getting a picture with him!
6. Describe a project that you would like to share with the ACM SIGGRAPH community.
I directed a short animation called "Escape" as my undergraduate senior project. Although it started as a collection of moody still frames in my head, over the course of the production, it evolved into the collective effort of over 50 students at SCAD Atlanta. It went from being a heavily mood and style driven concept to an experimental production that brought lots of talented rising artists who boldly dived into a 2D/3D hybrid style they had never practiced before. I learned immensely from the skillful people around me who excitedly dedicated their time into making this project the best it could be, and I'm very grateful for that!
7. If you could have dinner with one living or non-living person, who would it be and why?
Living: I don't usually have celebrity idols, but currently, I'd love to have dinner with Greta Gerwig. I really enjoy her very genuine, sentimental storytelling style and she also seems like a very approachable personality.
Non-living: either my great uncle or my grandpa on my mother's side, who passed away when I was young. My great uncle was a cartoonishly adventurous character, who travelled the world alone and could walk in desert heat without complaining, even at 90 years old. I'd love to hear all of his adventure stories in detail. My grandpa was an avid reader with an enormous library, who also worked hard to pull himself out of being trapped in a low-income and racially discriminated social status. I'd love to get to know him more!
8. What is something most people don't know about you?
I was a very entrepreneurial little kid. I used to open up lots of businesses at school with my best friends where we provided odd services (such as eraser cleaning, or personalized handmade items) in exchange for stickers. I think it was mostly because there was a big sticker collection craze when I was around 10 years old, but I'd say we were successful in our made-up jobs!
9. From which single individual have you learned the most in your life? What did they teach you?
It's not the most unique answer but, I've probably learned the most from my mom. She is somehow equal parts a strong independent successful businesswoman, an avid traveler and a very family-oriented laidback mother. She also always foresees the obstacles I will face and gives me warnings I tend to overlook… Sorry mom!
10. Is there someone in particular who has influenced your decision to work with ACM SIGGRAPH?
My friend Vinod Krishnan, who had been volunteering at the conferences for some time when I met him, strongly pushed me to apply and I'm very grateful that he did!
11. What can you point to in your career as your proudest moment?
Since my career is relatively new, I'd say that my proudest project so far has been my senior film "Escape". I'm very proud of the dedicated teamwork we managed to have and the festivals we've been selected to screen.