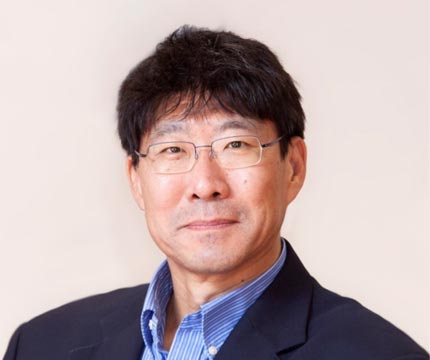 Member Profile:

Wenping Wang
1. What do you do, and how long have you been doing it?
I am a professor of Computer Science at University of Hong Kong. I have been teaching at HKU since 1993.
2. What was your first job?
A teacher in computer science.
3. Where did you complete your formal education?
I got my B.Sc. and M.Eng at Shandong University, China and Ph.D. at University of Alberta, Canada, all in computer science.
4. How did you first get involved with ACM SIGGRAPH?
I started attending the SIGGRAPH conference in 1997.
5. What is your favorite memory of a SIGGRAPH conference?
It's the time of meeting old friends there every year.
6. Describe a project that you would like to share with the ACM SIGGRAPH community.
At the moment, I am helping with the foundation of Asia Graphics Association and hope this would facilitate the coordination between SIGGRAPH conferences with the CG community in Asia.
7. If you could have dinner with one living or non-living person, who would it be and why?
I'd love to have dinner with Tom Sederberg. Tom is a very kind person and a great researcher. He is my role model.
8. What is something most people don't know about you?
It's hard to think of one ….. probably most of my friends wouldn't believe I like playing table tennis more than basketball :).
9. From which single individual have you learned the most in your life? What did they teach you?
Jiaye Wang, the supervisor of my Master study in Shandong University. He taught me to be sincere and hardworking. He taught it by example.
10. Is there someone in particular who has influenced your decision to work with ACM SIGGRAPH?
Dinesh Manocha offered me much advice and encouragement.
11. What can you point to in your career as your proudest moment?
I have been enjoying much of my teaching and research career. My proudest moments are the times when I witness the growth and success of my Ph.D. students.