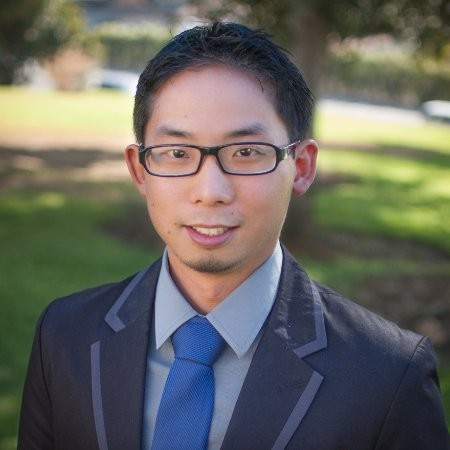 Member Profile:

Victor Leung
1. What do you do and how long have you been doing it?
I'm a Pipeline Engineer at Magic Leap, where I'm working on the 3D digital human named Mica for our spatial computing platform, the Magic Leap One.
Before I made the move to Magic Leap in Los Angeles, I held titles such as Technical Director, Technology Engineer, and Technical Artist in the Bay Area at Lytro and Sony PlayStation. At Lytro, I supported CG artists, software engineers, and computer scientists in the hybrid cloud rendering pipeline for 6DOF virtual reality production using light field technology. At Sony PlayStation, I worked with artists in commercial animation and visual effects, graphic designers for print/digital, and the video production team within Creative Services. I was also their in-house product photographer. Fun fact, my first internship was based in a hacker house in Silicon Valley, and this all happened before a certain HBO show popularized it!
2. What was your first job?
One of my first jobs was working at an after school program in an elementary school in the City of El Cerrito in the Bay Area. I was a teacher's aide during the school year, and an art and science camp teacher during the summer. At that time, I was attending classes at the Academy of Art University. What I would learn during my morning courses, would go on to help me write and teach my curriculum for the after school program later in the day. This routine helped me understand the material even better. In order for me to teach it, I had to have a firm grasp of the topic at hand.
3. Where did you complete your formal education?
I received my bachelor's degree in Computer Animation and Visual Effects, specializing in CG Lighting and Rendering at the Academy of Art University. I went on to complete my associates degree at Contra Costa College in Computer Science, while enrolled in fxphd courses online.
As a word of advice, never rule out community college and online courses as a viable option for an education. It was definitely an effective way for me to strengthen my fundamentals without breaking the bank.
Receiving an education in both art and computer science definitely helped me enhance my capabilities to work in interchangeable roles. Being able to design and execute an idea in a rapid fashion is profoundly powerful, I would not have been able to do that without my thorough understanding of both domains.
4. How did you first get involved with ACM SIGGRAPH?
My good friend, Joseph Perenia, was the one who introduced me to SIGGRAPH and the Student Volunteer Program. This was when I was a first-year art student in 2008. I still remember us taking that road trip from the Bay Area to LA. My first time attending SIGGRAPH was as an attendee, and Ed Catmull gave the keynote! The following year, it was announced that SIGGRAPH was to be held in New Orleans. A road trip would've been out of the question this time around, but thankfully, the Student Volunteer program was generous enough to provide me travel and housing accommodations. Volunteering was such a great way to experience SIGGRAPH from behind the scenes, as well as to help contribute to the industry that I respect so much. I made many long-lasting connections, which helped me further my career.
5. What is your favorite memory of a SIGGRAPH conference?
My fondest memories are split between when I first volunteered for SIGGRAPH and SIGGRAPH Asia.
During SIGGRAPH 2009 in New Orleans, I was selected to be an operator for Quasi the Robot. Several Student Volunteers and I took turns controlling (and voicing) an animatronic robot for the conference. It was a very unique shift, especially for a first-time student volunteer. Being able to entertain (and inform) the conference attendees as Quasi was really fun. It brought back memories of when I used to perform improv. If Quasi was to ever come back to SIGGRAPH, I would definitely be open to make a comeback.
One of my favorite moments in SIGGRAPH Asia 2015 in Kobe, Japan was the Pre-Computer Animation Festival, which was directed by Daito Manabe and Rhizomatiks Research. It was a multimedia performance with flying drones coordinated with the dance group, Eleven Play. I've never seen anything like it! This was way before they even got the golden buzzer on the TV show, America's Got Talent. After the performance, the director was kind enough to speak with me, and a whole bunch of us even got to tour their studio afterwards. The experience was what peaked my interest in pipelines, beyond just computer animation and visual effects
6. Describe a project that you would like to share with the ACM SIGGRAPH community.
I'm one of the lead developers for ScavengeAR, the official augmented reality mobile game for SIGGRAPH, where attendees search for AR creatures called SIGGLETS, in order to learn more about the conference, as well as to win prizes. This is our third year running the app, and each year is better than the last, as we aim to create a more fun and robust experience. This year, we were inspired by the safari photography gameplay of Nintendo 64's Pokémon Snap, so we included features that allowed users to take photos of SIGGLETS, as well as the option to share it on social media. Players could even print their AR photo at the ScavengeAR booth using analog film! We had over 1000 players that played throughout the whole conference.
7. If you could have dinner with one living or non-living person, who would it be and why?
I really would've loved to have been able to sit down and show my late grandparents the premium Virtual and Augmented Reality content of today. As I continue to work in this industry, there are moments that I feel disconnected from what it's like to be outside of it. Because they grew up in a different country and era, their thoughts and opinions on the subject would be invaluable to me.
8. What is something most people don't know about you?
What most people don't know about me is that I have deuteranopia, a color vision deficiency, also known as red-green color blindness. I can't see the full color spectrum that "normal" people can see, and often get confused by shades of color that are close to each other. Despite my color blindness, I continue to persevere as a photographer. I've experimented with many different types of capture technologies as well. Having traveled across several countries in a span of months, I shot and submitted many 360 degree photography to Google Street View. I aim to make 360 degree photography a more legitimate artistic medium! As of late, I've been doing a lot of photogrammetry. This year's SIGGRAPH Art Gallery actually had a lot of amazing art pieces that utilized photogrammetry.
I choose to be very open about my color blindness now, as a way to encourage people to not let their own deficiencies stop them from their goals. I'm very proud that SIGGRAPH has placed a larger emphasis moving forward in Adaptive Technology (go Natalie Rountree!), where they focus on technology that help assist people in their daily struggles. Even though the way I perceive color is different, I was able to overcome this by getting really good with HEX values and understanding the more objective nature of color theory. Having reliable colleagues as a second pair of eyes helped too! I also follow other colorblind artists to see their workflows, and how they continue to be successful in their careers.
Photography: https://500px.com/leungfx
360 Degree Photography: https://bit.ly/2k0Tkpk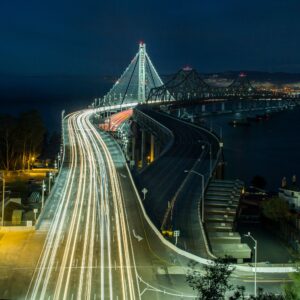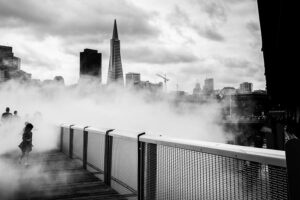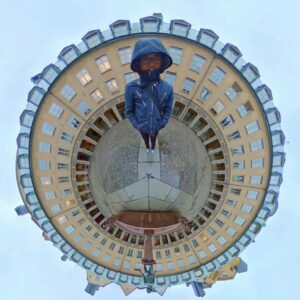 9. From which single individual have you learned the most in your life? What did they teach you?
My immediate family was the one that supported me throughout my whole entire education and career. My dad was the one who gave me my very first camera, which initiated into an obsessive hobby and morphed to an important skill set. He helped me cultivate a lot of the technical skills that I have today, which include problem solving and to how to learn things on the spot. My mom was the artist among us. Though I never learned to draw as well as her, I attribute a lot of my artistic side from her. Finally, my brother was the one who influenced me, through his own academic pursuit of art and science, to push forward to achieve my endeavors.
10. Is there someone in particular who has influenced your decision to work with ACM SIGGRAPH?
I would like to thank several people that have influenced me to continue working with SIGGRAPH.
First off, I would like to thank MK Haley for giving me the coolest Student Volunteer shift a first-timer can ever have, which was controlling Quasi the Robot. Casey Kwock, Thach Nguyen, and the rest of the ScavengeAR team for entrusting me to work on such an important aspect of the SIGGRAPH attendee experience. Jiaying Xu and the SIGGRAPH Asia Video Production team for throwing me in front of a camera as a correspondent and letting me interview amazing pioneers on behalf of SIGGRAPH Asia. Mikki Rose, Victoria Rege, and the Immersive Pavilion SIGGRAPH 2019 Team for letting us gather an amazing collection of AR, VR, MR (all the R's!) installations for the largest SIGGRAPH since 2013!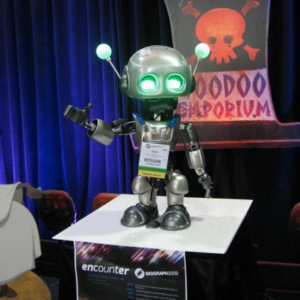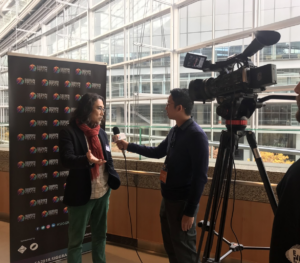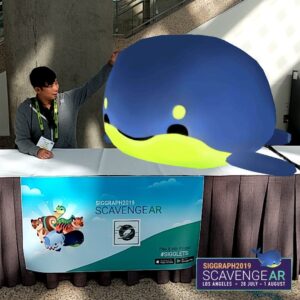 11. What can you point to in your career as your proudest moment?
In the past decade, I've contributed to quite a few projects that were showcased at SIGGRAPH, and it was a great honor each time. We had successfully deployed SIGGRAPH's ScavengeAR for the past few years, and being able to watch our players enjoy the game throughout the conference was incredibly rewarding. ScavengeAR was even plugged by Magic Leap in their Guide to SIGGRAPH official blog. Being able to see my volunteer work and my professional work acknowledge each other was such a nice surprise. I look forward to the day where ScavengeAR could expand beyond mobile and include spatial computing platforms as well! In addition, seeing this year's positive reception of Magic Leap's Mica, our digital human, at the Immersive Pavilion was also very exciting.
What's left? Well… I've always wanted to give my own SIGGRAPH talk, so whenever that happens, that will definitely be my next proudest moment.