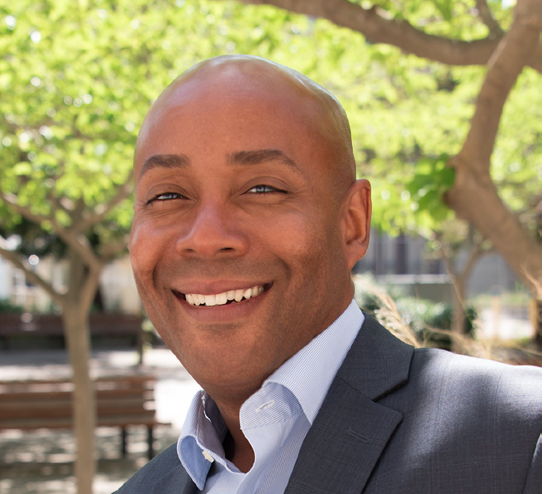 Member Profile:

Tony Baylis
1. What do you do, and how long have you been doing it?
I have been with Lawrence Livermore National Livermore (LLNL) for over 14 years as a senior manager. I currently serve in the role as Director for Strategic Diversity and Inclusion Programs. Before that, I worked for the National Center for Supercomputing Applications (NCSA) at the University of Illinois in Champaign-Urbana for about 18 years in various technical and senior management roles.
2. What was your first job?
My first job was for the General Services Administration in Chicago, Illinois when I was 16 years old. I worked in the copying/print room for 2 years before heading off to college.
3. Where did you complete your formal education?
I completed my formal education at the University of Illinois.
4. How did you first get involved with ACM SIGGRAPH?
I first attended ACM SIGGRAPH in 1991 but got involved through my job at NCSA beginning in 1992.
5. What is your favorite memory of a SIGGRAPH conference?
The community of people and the excitement around computer graphics in the 90s. I remember seeing the electronic theater for the very first time and how special that was to see our visualizations on the big screen. I will say that going to the social events were fun and special too. You got a chance to connect with so many great people and I was so impressed with the work being done in the field by friends and colleagues I respected a great deal. It was exciting!
6. Describe a project that you would like to share with the ACM SIGGRAPH community.
I want to share my current project with our ACM SIGGRAPH community. This project strives for increased engagement and inclusiveness from our community of professionals, practitioners, and academics. The Diversity Committee wants to celebrate the diversity that exists within the SIGGRAPH community and provides opportunities both in-person and year-round to connect with others with common backgrounds, ethnicities, and gender for mentoring, professional development, educational enrichment and inspiration. The goal of this committee is to create activities that support inclusion, recruitment, and retention of our members that builds a welcoming and nurturing community for everyone working in computer graphics and interactive techniques.
7. If you could have dinner with one living or non-living person, who would it be and why?
I would have dinner with my great, great, great-grandparents to understand my history and heritage more.
8. What is something most people don't know about you?
People may not know that I am from the inner city of Chicago, Illinois.
9. From which single individual have you learned the most in your life? What did they teach you?
Fortunately for me, I have learned from several people in my family, from my great-grandmother, great aunts and uncles, grandmother, my mom to my own children. They taught me the biggest lessons of all, and that is that you will always continue to learn each and every day, and that the best thing in life you can do is to serve others.
10. Is there someone in particular who has influenced your decision to work with ACM SIGGRAPH?
I have several great individuals that influenced me in working with ACM SIGGRAPH. Our entire visualization team at NCSA, great colleagues and friends, the students,my advisors, supervisors and mentors, Maxine Brown, Tom DeFanti, Donna Cox, Larry Smarr, Rick Stevens, and Jim Bottum. I also like to cite the many scientists and researchers who were so passionate about their research at UIUC/NCSA. It was a tremendous learning experience.
11. What can you point to in your career as your proudest moment?
What I am most proud of is having helped hundreds of people find their passion and fulfill their dreams.