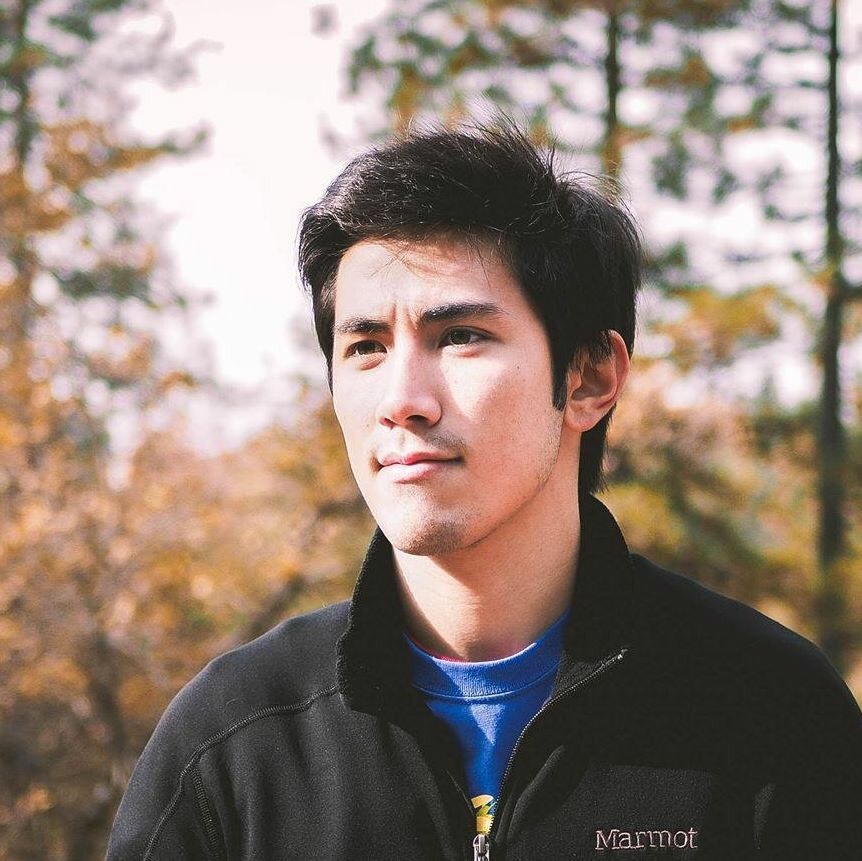 Member Profile:

Taos Whittaker
1. What do you do, and how long have you been doing it?
I am currently a CG/VFX Generalist training to be a VFX Supervisor at Ingenuity Studios in Hollywood. My job ranges from Motion Graphic Design, Pre-Visualisations, Compositing, CG, and Real Time Rendering. I have great interest in future technologies, specifically Real Time, Virtual Reality, and Augmented Reality. I pretty much enjoy being a blend of everything. I have been fascinated by the industry since the age of 12.
2. What was your first job?
I mainly did a variety of Freelance work before my first job at Ingenuity Studios. It ranged between Compositing, Videography, Motion Graphics, Graphic Design, and on-set Supervising. I also interned as a VFX Generalist and VR Specialist at Ingenuity before joining them full-time.
3. Where did you complete your formal education?
I finished my undergraduate education at Chapman University in Orange, California. I majored in Digital Arts with and emphasis on Visual Effects. I minored in both Advertising and Game Design. I was also involved in the Virtual Reality initiative at university. There, I was able to explore my interests and gain a better understanding of the industry. I plan to eventually enter graduate school in the future.
4. How did you first get involved with ACM SIGGRAPH?
My first SIGGRAPH experience was as a Student Volunteer at SIGGRAPH 2015 in Los Angeles. It was one thing suggested to me by my professors and industry friends at the time. Being my first time completely exposed to the scale of the industry, it to my surprise made me feel at home with people of similar interests. This drew me to come back as a Student Volunteer for the next 4 years, becoming a Team Leader in 2017 and 2018. I also decided to go to SIGGRAPH Asia Tokyo 2018 as a Volunteer. It has become a big part of my life which I am truly grateful for.
5. What is your favorite memory of a SIGGRAPH conference?
What I love most about the convention is the fact that we are always meeting people from different places and backgrounds, and we all can share ideas and interests. My favourite memories of the conference are the fun times I've shared with the people I have met. There is also a service initiative you develop after going through being a Student Volunteer, which I find is incredible useful in our professional career. Sharing that with others feels special, and is one of the reasons why I love coming back.
6. Describe a project that you would like to share with the ACM SIGGRAPH community.
For my Thesis we create a live action VFX short with centered around an animated character. For this, we went to the south of France to shoot our exterior shots, and shot our interiors on a live action stage at our university. For this projected we wanted to us a mixture of all of our Software knowledge. We had particular dream sequences in which we decided to use Unreal Engine to introduce to the university a Real-time work flow for Live Action footage mixed with Visual Effects. We were given a grant from the university, and were sponsored by AMD Studios who also helped fund the project. It was a long project and the outcome is something that my team and I are very proud of. We are currently in our festival run and we're recently show in SICCAF in South Korea.
7. If you could have dinner with one living or non-living person, who would it be and why?
Probably Ton Roosendaal, The creator of Blender. I've met him before in the past, and I very much enjoyed our conversation about the software and its current stance in the industry. It's incredibly underrated and I feel with the new improvements in the newest version that it will gain more use in the industry. I would love to discuss more about the future of Blender and its community, and what areas he thinks the software will evolve as the years go by.
8. What is something most people don't know about you?
I was born in England to a British father and a Taiwanese American mother. I moved to France when I was 4 where I learnt to speak French, and then moved to Singapore when I was 7. I lived there 11 years before moving to California for my undergraduate and have been living there since. I love to travel and have a passion for Rock Climbing. This past summer I went to climb the tallest freestanding climbing wall in the world (37m), which was a long time goal of mine.
9. From which single individual have you learned the most in your life? What did they teach you?
Both my parents have taught me a lot in life, and have supported me in my choice to pursue Visual Effects and Digital Arts. My mother helped me find the people and resources I needed to learn about the industry which we were both unfamiliar with. She helped me as well to find the university I eventually ended up attending, and has taught me great lessons in work ethic. My father helped me understand business and freelance work, as he started his own company. Both of them taught me how to network and gave me a very international perspective on life and people, which I'm very grateful for.
10. Is there someone in particular who has influenced your decision to work with ACM SIGGRAPH?
I think it was a lot of people who made me want to continue to work with ACM SIGGRAPH. The SV program as a whole and the people I have met through it has drawn me to return each year. The Team Leaders I have worked with bonded so well together and our contributions to make a welcoming environment felt incredible. I've been very inspired by Emma Gauthier and Muunuu Nainaa, whose work ethics and involvement in the conference have been something I truly admire. Alex Bryant, who has shown me a lot of the social aspects of the convention, and his friendly attitude brings a smile to everyone's face. There is also Nathanial Peters, whose creativity with the media within the SV program has kept people involved before the conference has begun. I also have to mention Laura Kwan, who was an SV with me the first time we joined, and we continued our involvement as TLs. These are just some of the many people who have had a great influence on my continued involvement at SIGGRAPH.
11. What can you point to in your career as your proudest moment?
Honestly finishing up my undergraduate with the degrees I have and being accepted into a job that is in my field and training me for something I love. I feel like that is something I am quite proud of, and I'm curious to see what the future will hold!