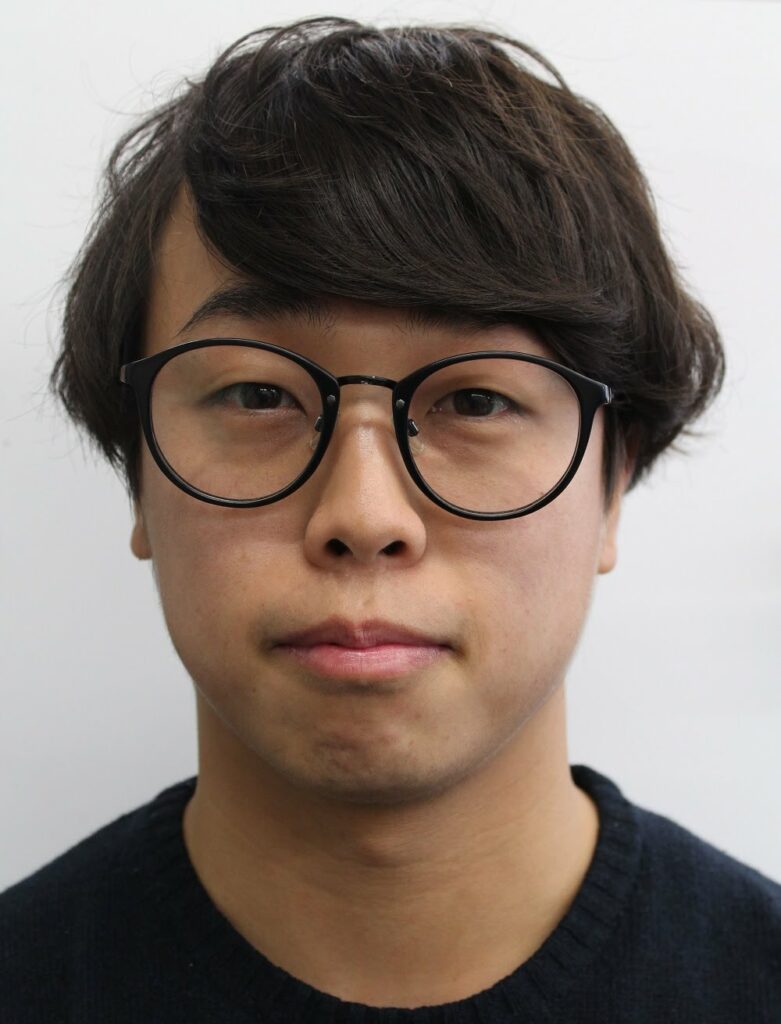 Member Profile:

Takuya Kato
1. What do you do, and how long have you been doing it?
I am a Ph.D. candidate at Waseda University in Japan, studying under Dr. Shigeo Morishima. My research interests are Character Animation and Modelling, Camera Work Analysis, Robotics and Interface for Character Control.I have research experience at OLM Digital under Dr. Ken Anjyo and National Institute of Advanced Industrial Science and Technology(Japanese National Institute) under Dr. Masataka Goto. I have also studied at UCLA as a visiting researcher under Dr. Demetri Terzopolous. I'm currently a young research fellow at Japan Society for the Promotion of Science.
2. What was your first job?
My first job was a cast at Tokyo Disney Sea during my freshman until Junior years. I was a server at a restaurant and accepted as English professional cast. I always wanted to take part in the entertainment industry and provide dream-like experience to children. It was an unforgettable experience to be the person who interacts with the guest and act.
3. Where did you complete your formal education?
I received Masters Degree in Physics from Waseda University in April 2016 under Dr. Shigeo Morishima.
4. How did you first get involved with ACM SIGGRAPH?
My first SIGGRAPH experience was as a SIGGRAPH 2014 poster presenter. It was the first time I was able to meet some great researchers who authored papers I had read. I went up to the podium or the microphone at almost every sessions I attended and talked about my research and my passion about the field. Afterward, I initially I was ashamed to have acted as a professional with such a minimal experience in this area. Many connections that I made during my first SIGGRAPH have still influenced my life in numbers of ways. Now,I am proud of myself for being young and foolish.
5. What is your favorite memory of a SIGGRAPH conference?
My favorite memory of the SIGGRAPH conference is as a member of Sub-Committee for SIGGRAPH Asia 2015. Since I had very few experiences in the Student Volunteer program, I was the one being helped many times by people in conference management and within the student volunteer effort. Everyone offered me a great deal of support, and finally, we put together a very successful conference. I will never forget every moment and the people involved in the conference.
6. Describe a project that you would like to share with the ACM SIGGRAPH community.
I am currently interested in the quantification of various cinematographies. One of my fascinations with cinematography is the composition in films. By quantifying cinematography, I hope to help people who are not artists to be able to understand the intent a film maker has in creating a given scene. Additionally, my dream is to establish quantifying cinematography techniques that aid in creating films that will be enjoyed by wide audiences.
7. If you could have dinner with one living or non-living person, who would it be and why?
I wish to have dinner with Norman Rockwell, one of my favorite artists. I love the way he saw the numerous dimensions of society and how his illustrations expressed this. His artworks reflect scenes in the 1940's and 1950's that make me feel nostalgic and make me smile. I would wish him to draw me and see how he sees me and the world we live in now.
8. What is something most people don't know about you?
Most of my friends think I'm a party person, but when I'm alone, I love being quiet and calm. I enjoy my time in my house listening to jazz music and drinking wine.
9. From which single individual has you learned the most in your life? What did they teach you?
I would say that my grandfather who had worked for the city of Kobe his entire life. He taught me two important things in my life. One: be kind and communicate with literally anyone around me. Two: be creative in helping people around me to smile as much as possible.These two lessons certainly made me who I am today.
10. Is there someone in particular who has influenced your decision to work with ACM SIGGRAPH?
I would say it is Dr. Hiroyuki Kubo, the SIGGRAPH Asia 2015 Student Volunteer Program chair. He introduced me to the SV program and offered me an SVSC position. WIthout him, I would not be here working to support future SVs in the ACM SIGGRAPH community.
11. What can you point to in your career as your proudest moment?
My proudest moment was last year when I was awarded a young research fellow scholarship in the Japan Society for the Promotion of Science. Most of the stories and experiences that I wrote on the application form included my parents, advisers, and friends.I was not only proud of myself, but also to have such great people around me in my life.