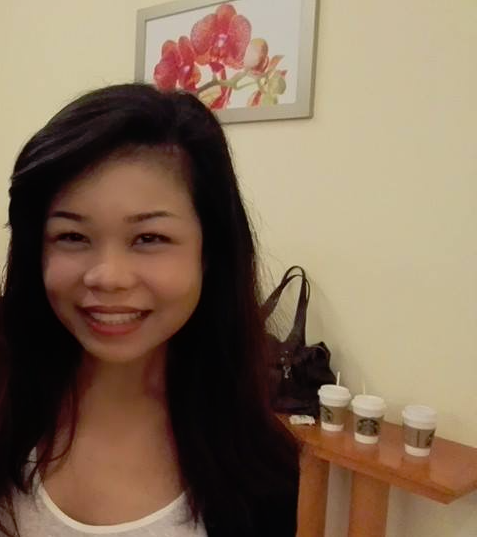 Member Profile:

SuYin Wong
1. What do you do, and how long have you been doing it?
I'm a Telecoms Consultant and I've been in the telecommunications industry for more than 13 years. I've worked for Ericsson, ZTE and a few of the major telecoms solution provider. I'm in charge of Revenue Management and Digital solutions portfolio. In regular terms, I consult for communications service providers to creatively monetise their products and plan the products offering roadmap for current and projected market demands in each country.
2. What was your first job?
My first job was clothing store sales assistant. I was trying to pay for my braces on my own. I was the top sales in the shop at that time and some of my customers then became my friends and even asked for fashion advice. Hmm… I just realised I've always had a knack with people and sales.
I was bored out of my mind during that time as I was waiting for my O-levels results and university acceptance. So I worked for a aromatherapy shop to learn about essential oils and also taught English to kids and adults. I had a lot of fun with the kids and I think they love me too as they insisted on taking photos with me even though that very particular day, I had stye in one eye.
3. Where did you complete your formal education?
I've got a BSc Computer Science from Coventry University. Out of madness, I finished a MSc Digital Media Computer Engineering in 2012 from Nanyang Technological University.
4. How did you first get involved with ACM SIGGRAPH?
As grad students, we are encouraged to be involved in SIGGRAPH. SIGGRAPH Asia 2008 was being held in Singapore and I tracked down the Conference Chair,YT Lee (Prof Lee Yong Tsui)and demanded to know why he didn't get my faculty involved. We talked for almost an hour and I've decided by then to purchase my own full conference pass. It was one of the best decision in my life. I was having so much fun attending courses, papers and productions. I was mesmerised.
5. What is your favorite memory of a SIGGRAPH conference?
This is a tough one. I am constantly creating new favourite memories in SIGGRAPH and SIGGRAPH Asia. There were too many favourite moments! If it's just one favourite moment, then it will be when I first met and became friends withTony Apodaca; the person who strongly influenced me to volunteer in ACM SIGGRAPH. He is the first friend I made in SIGGRAPH and SIGGRAPH Asia. These days, I try to meet him every conference if possible as he had been like a SIGGRAPH father figure to me.
6. Describe a project that you would like to share with the ACM SIGGRAPH community.
Most of my projects are Non Disclosure so I'd like to talk more on our work in ACM SIGGRAPH. Right now,SIGGRAPH International Resources Committee is working on very interesting presentations and sessions. One of our most popular ones would be "Women in CG" and "CG in Australasia"; while some of them are exclusively for SIGGRAPH Asia like "Understanding Asia". Our team is growing and it is very exciting to see the team mature towards higher achievements.
7. If you could have dinner with one living or non-living person, who would it be and why?
I was going to say Douglas Adams as he was such an intelligent, humorous and self-aware writer. But since I am given this opportunity with a non-living person I would say my dad. He passed away more than a decade ago when I was still grappling with adulthood and growing into myself. I would love if we could get together so he can see that I turned out alright as an adult. Even better than both of us could've imagined, I'm sure.
8. What is something most people don't know about you?
A-ha! I'm very interested in psychology and I'm one half of Fanya & Lime from www.fanyalime.com. We write and illustrate on the psychology with self and others. We've appeared in newspapers, magazines and even radio. On top of that, I'm also quite a farmer hippie as I make my own soap, lotion, makeup, detergent, kombucha and all sorts of stuff through natural ingredients. I am working towards "clean" living by eliminating chemicals from my life and using only natural products or ingredients (from the kitchen) on my skin. I bake, cook and I'm very interested to grow my own food. I am working towards a sustainable lifestyle.
In the very near future, I would love to study psychology and publish our cute little Fanya & Lime book. I might even add the farmer's stuff into it :)
9. From which single individual have you learned the most in your life? What did they teach you?
My dad. He is my hero. He was fearless, calm and very funny. He instilled in me that I can achieve anything I want to as long as I put my heart and a lot of work into it. That nothing is impossible and I have the world in my hands. I mean this is a guy who had worked all over the world! I believe in myself because he believed in me.
The other person would be my husband,Jacky Bibliowicz. In his own way, he showed me how to create and maintain balance in life. Living in balance with my inner self and the external environment.
10. Is there someone in particular who has influenced your decision to work with ACM SIGGRAPH?
Remember the wide-eyed girl in SIGGRAPH Asia 2008? So I wandered into the exhibition area and talked to a guy who was waving some posters at me. I asked him about the possibility to contribute more to SIGGRAPH and he was the one who told me about SV. He seems like he knows a lot about SIGGRAPH and I even thought I could do carpentry in SV programme! Anyway it was only later that I found out this guy is Tony Apodaca from Pixar. I'm glad I took his advice to work in ACM SIGGRAPH. My life trajectory has gone beyond my wildest imagination through this.
Along my SIGGRAPH journey, I have come to regard some of my SIGGRAPH mates as family.Eugene Harng,Börje Karlsson,Benny Garcia,Diana Arellano,Sandro Alberti, Robyn Gray… Love all of them. I'm very grateful to have these people in my life.
11. What can you point to in your career as your proudest moment?
My career has been such a fantastic roller coaster ride! If I'm just going to choose one, I will say I am the proudest when leading a team of 35 people across Asia Pacific geographical region to win a deal of USD $30 million within 6 months. My staff and I grew a lot professional to achieve that kind of result. Personally I am also very proud of myself for working full-time in telecoms and finishing grad school full-time. I was on pure adrenaline and I don't think I can do that again. Such a confidence booster to be able to do it, though. I felt invincible.
Ask me this question again in a few years and I'm sure I have other more amazing proud moments.