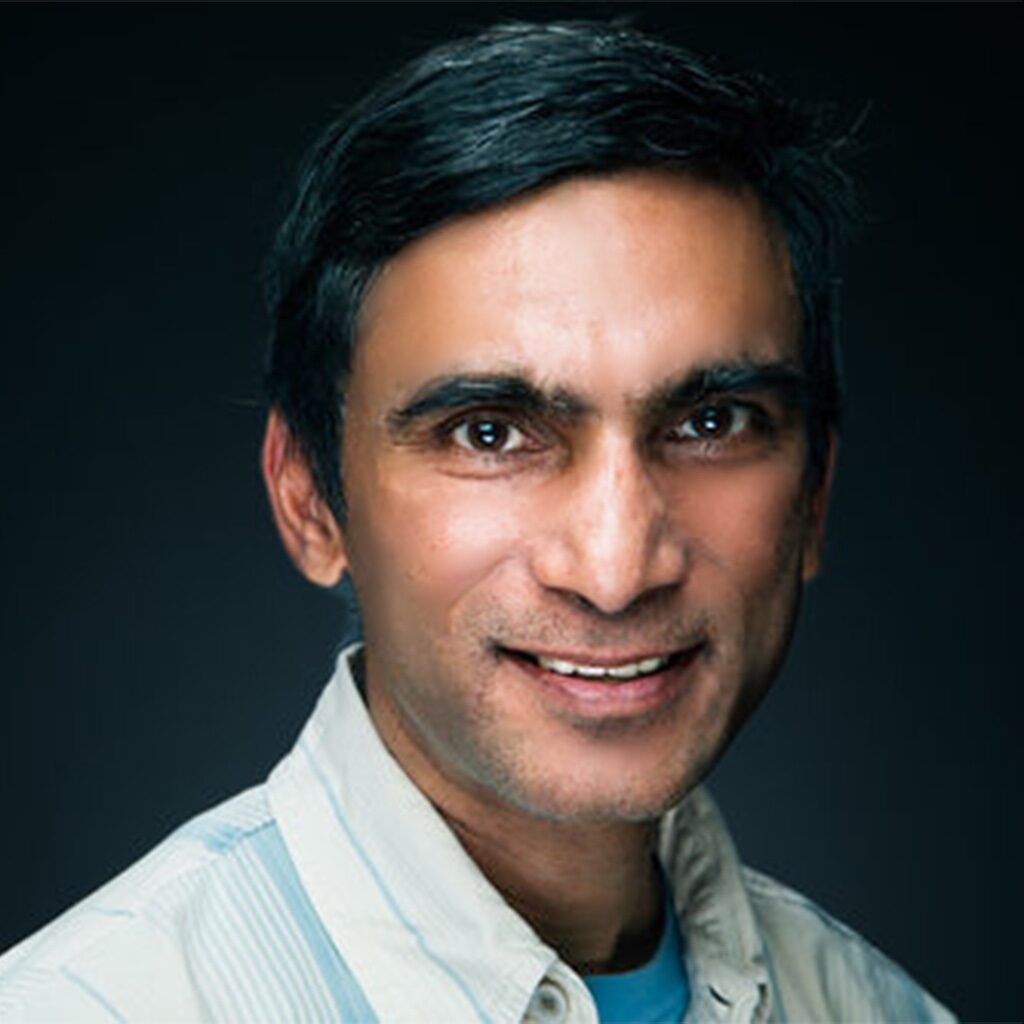 Member Profile:

Sunil Rampersad
1. What do you do, and how long have you been doing it?
I have been a Designer/Art Director for over 14 years. (Been a designer for most of that time.  and in the past few years started managing design teams as the art director.)
2. What was your first job?
A legal assitant in my dad's law firm
3. Where did you complete your formal education?
UCLA
4. How did you first get involved with ACM SIGGRAPH?
When I became interested in CG (at first to create 3d elements for use in graphic designs). I found that there was this meetup called, the LA SIGGRAPH, and there was a SIGGRAPH conference. (Or maybe I found out about the conference first? Can't remember <hehe>)
5. What is your favorite memory of a SIGGRAPH conference?
There are so many that are wonderful for different reasons…if I had to choose one it would be drawing the animals, when Kathleen Milnes from Otis, had a giraffe etc. at the LA Convention Center for attendees to draw.
6. Describe a project that you would like to share with the ACM SIGGRAPH community.
I have been interested in moving into producing/VFX producing for a bit. And I am now especially excited to see how AI tools are going to shape that space – wish me luck! And in terms of SIGGRAPH related, I have been working with the PSCC to revive the chapters newsletter and prepare for the conference's 50th this August 2023.
7. If you could have dinner with one living or non-living person, who would it be and why?
Any one of the great Renaissance artists, Leonardo da Vinci, Rafael, or Michelangelo. All three were in a small book about art that my mom had bought me when I was a young boy. I was hooked on art ever since. (Those books were beautifully illustrated by talented illustrators and I had all three – https://www.ebay.co.uk/itm/275000352816)
8. What is something most people don't know about you?
Just how much peanut butter I eat <hehe> I buy the largest size I can and use it for everything – in oatmeal, with frut, and in sauces and stews. As I sit here typing the answers to these questions I'm eating raisins and peanut butter – Yum!
9. From which single individual have you learned the most in your life? What did they teach you?
You learn so much from everyone you spend a long time with so obviously my parents. Buy most recently I would say, my friends Wendy and Liz. They didn't mean to teach me anything, but when they were in Italy they invited me to visit, saying I could stay at their place in Rome. I didn't go, saying I had all these other responsibilities I had to attend to. I;ve always regretted that, and now I don't let the reasons "why I can't" drown out the reasons "why I can". I did finally make it to Rome and Florence in 2019 – missing all the COVID disruption to travel – and saw many of those Renaissance artists' work irl (in real life)..
10. Is there someone in particular who has influenced your decision to work with ACM SIGGRAPH?
Fran Benjamin for sure!
11. What can you point to in your career as your proudest moment?
Last year when Richard Chuang told me that I was the best person he's worked with when I was working with him to prep him for his keynote speech for The Pipeline Conference.