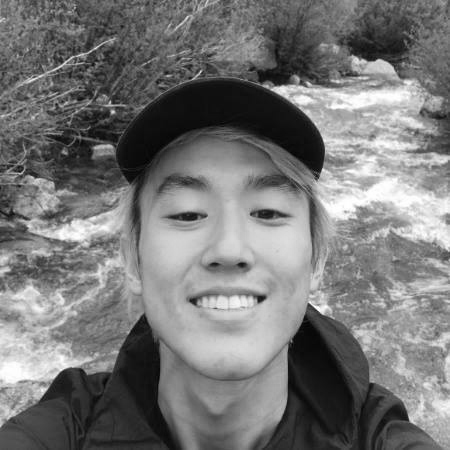 Member Profile:

Simon Lee
1. What do you do, and how long have you been doing it?
I'm currently a video editor and graphics operator at Tespa, one of the top collegiate esports organizations in North America. As a video editor, I'm in charge of managing VOD footage from all our streams. As a graphics operator, I execute our graphics during our streams at Blizzard's Burbank Production Studios.
2. What was your first job?
In high school and early college I held several administrative and school leadership positions. However I would consider my first real job in my field to be my internship at AAA game company Sparkypants Studios during my senior year of college. Through my internship as their videographer, I learned a lot about game production, which has had a tremendous influence on my career as a video editor.
3. Where did you complete your formal education?
I received a BFA in Animation and a Studio Concentration in Film & Video and Photography at the Maryland Institute College of Art in 2016.
4. How did you first get involved with ACM SIGGRAPH?
I attended SIGGRAPH in 2013 as an attendee. While I was there, I had the opportunity to meet plenty of volunteers who inspired me to apply for SIGGRAPH's Student Volunteer Program in the following year. Since then, I've had plenty of volunteering experience as a Student Volunteer and a Team Leader.
5. What is your favorite memory of a SIGGRAPH conference?
My favorite memory at SIGGRAPH was being a Team Leader. As a Team Leader, I worked with the SCOOP team and the "ready-roomer" Student Volunteers. Although I can't recall a particular moment, chatting with them gave me that extra 10% of energy that I needed that day. Even though that happened a over a year ago, a handful of those student volunteers ending up being some of my closest friends.
6. Describe a project that you would like to share with the ACM SIGGRAPH community.
During my junior year in college, I made a series of low-poly isometric models in Cinema 4D. It was a lot of fun experimenting with the lighting, materials, and texture and I'm extremely pleased with how it turned out.
7. If you could have dinner with one living or non-living person, who would it be and why?
I would love to have dinner with David Foster Wallace. He was a brilliant writer and person that had an impeccable ability to empathize with the world around him. I would recommend reading David Lipsy's book, Although Of Course You End Up Becoming Yourself: A Road Trip with David Foster Wallace.
8. What is something most people don't know about you?
It's definitely no secret, but I love Overwatch, especially the lore, mechanics, and community surrounding it. As a long-time Blizzard fan, Overwatch rekindled my passion for gaming. While it is a relatively generic fps-shooter, the amount of care and polish Blizzard has dedicated to Overwatch is truly unique. As a spectator, watching professionals compete in Overwatch is a treat.
9. From which single individual have you learned the most in your life? What did they teach you?
My identity is a compilation of influences around me. One individual that has made a tremendous impact on my life is one of my closest friends, Christine. Her outlook on life along with her immaculate tastes in all things is inspirational. Talking to her is a very humbling experience as both an artist and as a person.
10. Is there someone in particular who has influenced your decision to work with ACM SIGGRAPH?
Marisa Tontaveetong is the best mentor I could ever wish for. She was my Team Leader in SIGGRAPH 2014 and since then, our friendship has blossomed in a very meaningful way. She's hard-working, altruistic, and has always looked out for me (professionally). She's definitely one of the reasons why I became so committed to SIGGRAPH these past years.
11. What can you point to in your career as your proudest moment?
I really don't know yet.I have so much more to experience. All I know is that with the support of my great friends, family, and the SIGGRAPH community, I'm destined to go places!