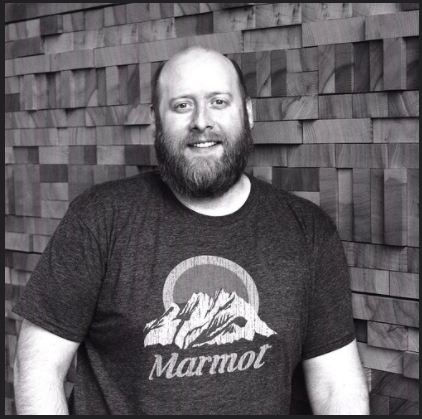 Member Profile:

Roy C. Anthony
1. What do you do, and how long have you been doing it?
I mix art and technology together, to create interactive, immersive experiences. The majority of my career was as a designer, solutions architect and researcher where I have a couple decades of contributions, as one of my age would. As a leader of others in the field, I have about half of that experience, and am still learning more every day.
2. What was your first job?
If we only count first 'proper professional' full-time jobs. My first salaried gig was working in content development and research for Fakespace. Fakespace was a VR startup founded out of SIGGRAPH contributing research in the mid 90's. At Fakespace I developed my design chops, appreciation for engineering excellence & developed an interest in Real-Time graphics.
3. Where did you complete your formal education?
Still working on that, and I am certain as long as there is something to learn that I will never finish.
4. How did you first get involved with ACM SIGGRAPH?
SIGGRAPH is where I went to recharge, get inspired, and collaborate with like minded folks.I was first involved with ACM SIGGRAPH in the ACM Membership and Conference attendee communities. I later joined as a Conference volunteer on a subcommittee for Production Sessions with Jerome Solomon. It was he who first gave me the opportunity to give back to the community that had given me so much. After participating in a subcommittee role on Production Sessions in 2013, I led as Chair for Production Sessions at SIGGRAPH 2014 & 2015. I then became the Director of the Computer Animation Festival for SIGGRAPH 2016, a true highlight of my Committee experience.
In my most recent role, I had the incredible honour for serving SIGGRAPH 2018 as the Conference Chair. Here, I assembled and led the team building SIGGRAPH 2018, held in Vancouver that year. Leading this group of outstanding individuals was a highlight of, and key factor in my growth as a leader in the arts and technology fields. I am very proud of the work team SIGGRAPH 2018 accomplished and the work presented by the global ACM SIGGRAPH contributors drew over 16.6k attendees.
5. What is your favorite memory of a SIGGRAPH conference?
My very favorite memory of the SIGGRAPH Conference is hard to nail down, as there are so many favorite memories to sample from. A classic 'unexpected and polarizing' SIGGRAPH memory was the patently insane "Interactive Dance Club" party at SIGGRAPH 1998. Being in a room full of violently intense visuals, downright inspired audio input devices and 'sound' that was like all global radio stations competing to be on-air simultaneously only begins to describe what this was like to experience.
(if you are keen, check the DL article here to learn morehttps://dl.acm.org/doi/10.1145/3209621.3214887)
6. Describe a project that you would like to share with the ACM SIGGRAPH community.
Back in 2012 I had the experience of a lifetime. I got to work with legendary FX guru Doug Trumbull on film related research. Working together our team explored High Frame Rate (HFR) Cinema technology and techniques. With several articles and hours of reference content under our belt we proposed an EPIC Production Session which was seen at SIGGRAPH 2012. Here some of the content we had created was screened for the community; this content supported what can only be described as a 'divided and explosive, yet hilarious' panel discussion on High Frame Rate Cinema featuring thought leaders from our community.
http://s2012.siggraph.org/attendees/sessions/high-frame-rate-cinema-impacts-art-and-technology-douglas-trumbull-and-dennis.html
7. If you could have dinner with one living or non-living person, who would it be and why?
Syd Mead,I spent quite some time at SIGGRAPH 2018 walking down the aisles of the Production Art Gallery 'special exhibition' of the work of Syd Mead. From contributions in transportation design engineering to film & gaming, Syd had much to share with us. Syd produced so much influential work, and inspired thousands to create some of the most compelling fictional and factual designs of the modern era. To have an opportunity to meet this incredible artist and spend time face to face, discussing design and technology, wow.
8. What is something people don't know about you?
I have a peculiar drive to acquire a guitar as commemoration for very significant experiences in my life. At this point I have guitars from all around the world. They are all playable, well maintained, and for each I can tell a heck of a crazy story!
9. From which single individual have you learned the most in your life? What did they teach you?
I am eternally grateful to all the mentors I have crossed paths with over the years. Some taught me a little, others taught me a great deal. The greatest lesson I have learned is that to have a mentor is a gift,be curious and listen, wisdom is coming.
10. Is there someone in particular who has influenced your decision to work with ACM SIGGRAPH?
I would not have worked with SIGGRAPH in a committee position if it wasn't for Jerome Solomon. Jerome is a very giving man who saw something in me that perhaps I didn't know was there. He voiced support for me to join in a committee role, guiding me to a role that expanded on my interests and opened my mind. I could never thank him enough. Alongside Jerome, I would add Dave Shreiner, Mona Kasra, Marc Barr, Rebecca Strzelec were immense forces of influence over the years.
11. What can you point to in your career as your proudest moment?
I have many points in my professional career which were among the proudest moments. After each of these moments was forever changed. I look forward to many more such moments in the future.
In my SIGGRAPH volunteer career I can also think of quite a few proudest moments… but none surpasses seeing the joy in the members of the SIGGRAPH 2018 Committee as their contributing visions became reality in Vancouver that year.