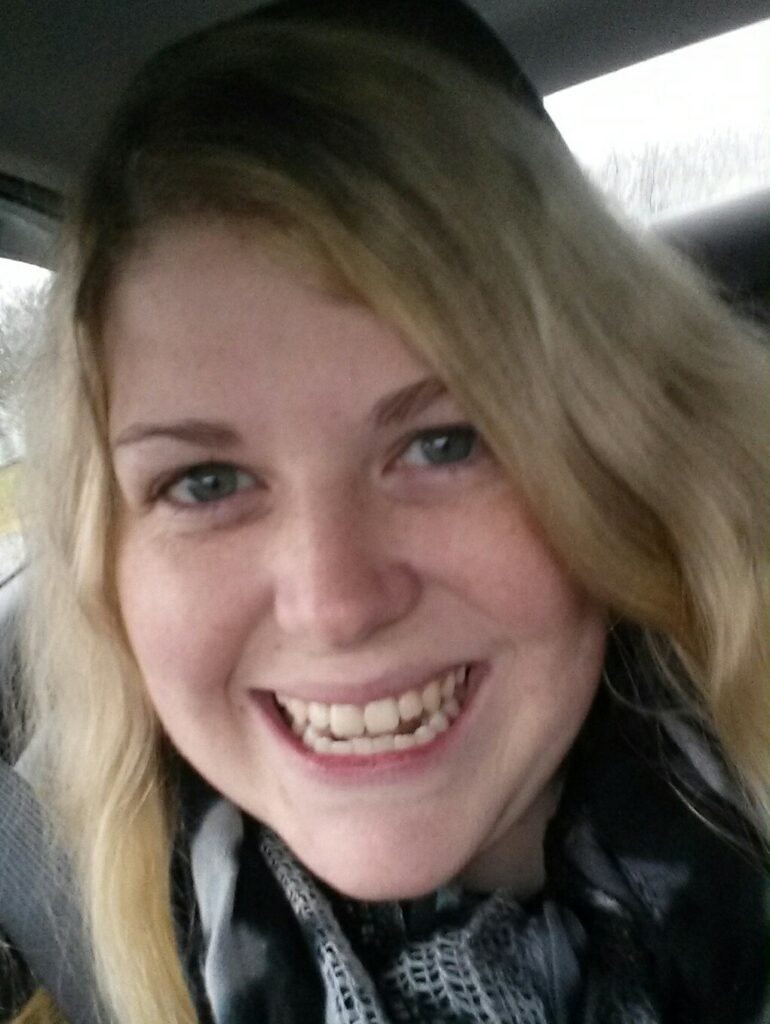 Member Profile:

Robin O'Neill
1. What do you do, and how long have you been doing it?
I am a member of the Digital and Location Production team at Turner Studios Atlanta. We are involved with emerging technologies and how they factor into production. My main task is managing the team's equipment both physically and through a database.
2. What was your first job?
My first paying job was a summer cashier at a pharmacy going out of business. However, I like to focus on the jobs I held through college handling equipment checkouts and peer tutoring on campus as well as Assistant Director of Comic Programming for Momocon.
3. Where did you complete your formal education?
I received my Bachelor's of Fine Arts in Visual Effects with minors in Technical Direction and Art History from Savannah College of Art and Design (SCAD) Atlanta.
4. How did you first get involved with ACM SIGGRAPH?
My sophomore year at SCAD our school started a student chapter and my professors encouraged me to get involved. The upperclassmen that had attended the conference in previous years had all these amazing stories to tell and I wanted to get involved. I was a Student Volunteer in 2015 and a Team Leader in 2016.
5. What is your favorite memory of a SIGGRAPH conference?
There are so many awesome memories I have of the conferences that it is hard to narrow it down to a single one. I think my time as a Team Leader really stands out to me. I was able to grow closer relationships with other Team Leaders and Student Volunteers as well as see the conference from a different point of view. I was able to learn more about the different aspects of the conference and even spend a little bit of time as the SV Dino.
6. Describe a project that you would like to share with the ACM SIGGRAPH community.
I would love to share some of the work I am doing at Turner but I cannot get into specifics. My team deals with a variety of projects and how the advancement of technology is impacting television. We do a lot of problem solving and I get the opportunity to learn the different roles in production.
7. If you could have dinner with one living or non-living person, who would it be and why?
I think dinner with Alfred Hitchcock, Orson Welles, or Wes Anderson would be great. I'm a big fan of cinematography and each of these artists has contributed in different ways. Hitchcock's Vertigo, Welles's Citizen Kane, and Anderson's The Grand Budapest Hotel have all influenced me in different ways throughout my career.
8. What is something most people don't know about you?
I want to get a Doctorate degree so that I can teach later in life and have the title of Dr. O'Neill. I am currently looking into ancient art history but have a wide range of interests so it could change.
9. From which single individual have you learned the most from in your life? What did they teach you?
My dad has been one of the biggest influences in my life. My parents are very supportive of me and have always encouraged me to go out and follow my dreams. Particularly I like to go to my dad for advice because he always knows what I need to hear before I do. When I struggle with my work or a task that I can't get around, he has words of wisdom that help me even if he doesn't fully understand the problem.
10. Is there someone in particular who has influenced your decision to work with ACM SIGGRAPH?
There have been several people that have influenced my involvement with ACM SIGGRAPH. From other SCAD Alumni to Student Volunteers to SIGGRAPH Conference Committee Members, SIGGRAPH has become another family for me and the people I've met have convinced me to keep coming back.
11. What can you point to in your career as your proudest moment?
My career is in its earlier years so my proudest moment now is making it into the industry. I know there are many proud moments in the future that will have a bigger impact on me.