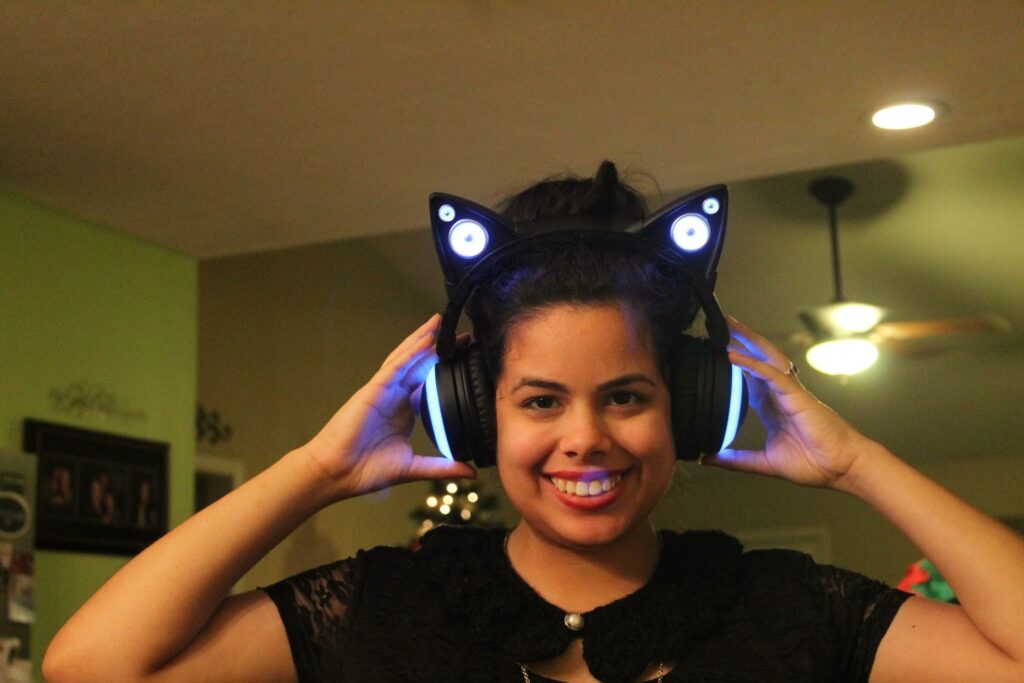 Member Profile:

Rebecca Yanis
1. What do you do, and how long have you been doing it?
I am currently a Production Assistant for a new series at DreamWorks Animation. I have just celebrated my first year working for the company.
2. What was your first job?
My first job was at a Dunkin' Donuts. Which is funny because I don't really care for donuts…or coffee (I don't know how I survived those late night college assignments either). However, my first job in the industry was as a Post Production Intern for DreamWorks' VeggieTales series. I worked on in-house post VFX efforts for the series.
3. Where did you complete your formal education?
I completed my education at Middle Tennessee State University, where I majored in Animation and minored in Studio Arts. Go Blue Raiders!
4. How did you first get involved with ACM SIGGRAPH?
I became involved with SIGGRAPH through my university's chapter. I loved the people and what the organization stood for, so I even became the Director of Public Relations. After a while, I was heavily encouraged to attend the SIGGRAPH conference by many of my classmates and decided to finally attend as a Student Volunteer for SIGGRAH 2015 and SIGGRAPH 2016.
5. What is your favorite memory of a SIGGRAPH conference?
My favorite memory of a SIGGRAPH conference was when my friends and I started talking to some people while waiting in line for a Disney discussion. We immediately hit it off and we started hanging out with each other whenever we had free time during the conference. We even spontaneously hung out at our hotel's pool one night, just so we could talk more. That's what I love most about SIGGRAPH. You make friends with people in all kinds of places and from all kinds of places.
6. Describe a project that you would like to share with the ACM SIGGRAPH community.
VeggieTales was the first animated series I had worked on, so I would highly recommend it. It's a show with great morals and iconic characters. I would also love to tell you the show I'm working on now, but it is still in the early stages …so stay tuned.
7. If you could have dinner with one living or non-living person, who would it be and why?
I know this may be super cliché, but I would probably choose Walt Disney. He was such a pioneer in animation and he was so unapologetic about his vision. There are so many classics from his company that inspired me to go into animation. Another amazing person would be Miyazaki. His films are whimsical and beautifully designed while his plotlines are thick with lessons.
8. What is something most people don't know about you?
I have been in the process of writing a two hundred and fifty page fictional story. I love creative writing and a major part of animation has to do with storytelling. Also, I still have a baby tooth.
9. From which single individual have you learned the most in your life? What did they teach you?
My art teacher was incredibly inspiring to me. In a high school that was mainly focused on sports, science, and math, she taught me that being artistic was something that was also worthwhile. She encouraged me to not be tied down to the limitations of reality, but to explore the creative side that I was so often told to ignore.
10. Is there someone in particular who has influenced your decision to work with ACM SIGGRAPH?
Everyone I encountered while attending SIGGRAPH related events has influenced me to become more involved with ACM SIGGRAPH. The people involved with SIGGRAPH are incredibly passionate about what they do. I strive to be just as humble and engaged as they are.
11. What can you point to in your career as your proudest moment?
The proudest moment in my career would have to be when I saw my name in the credits for VeggieTales. Suddenly, all of my hard work had paid off. To think that my name was beside some of the kindest and most talented individuals I had ever encountered was and still is crazy.