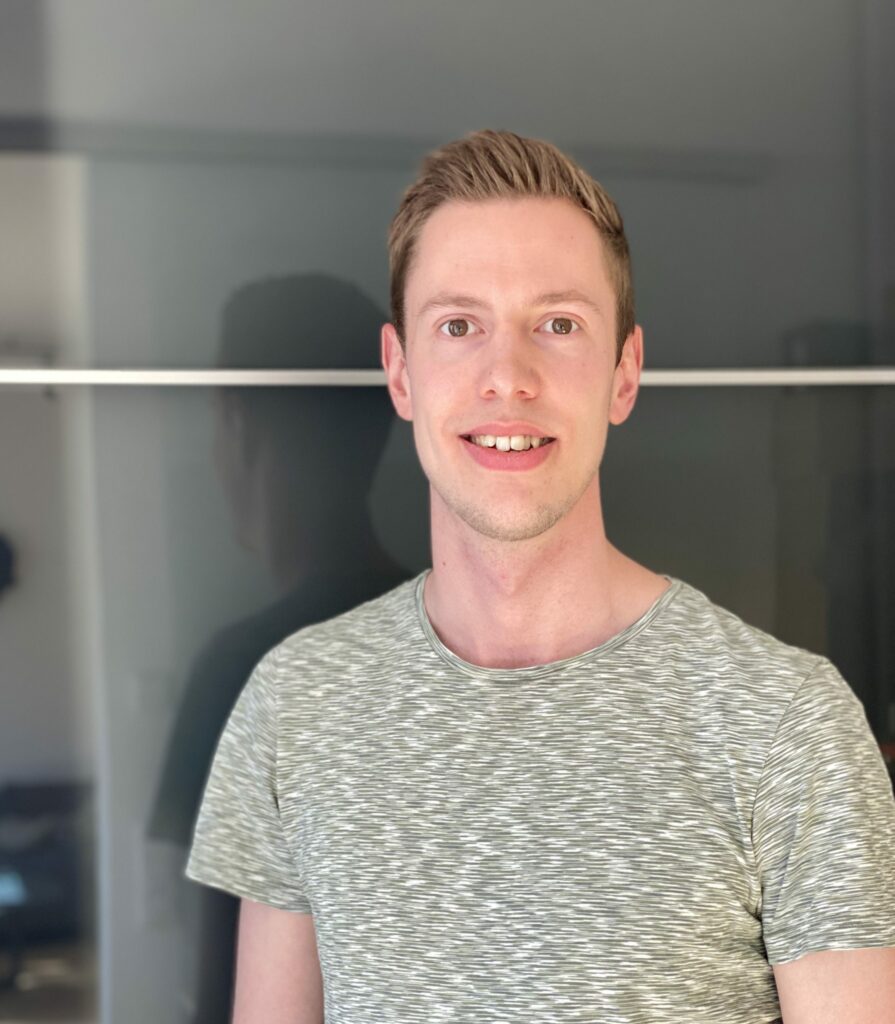 Member Profile:

Patrick Schmidt
1. What do you do, and how long have you been doing it?
I am working towards my PhD in computer science at RWTH Aachen University in Germany. My main research interest within computer graphics is geometry processing. I like applying numerical optimization techniques to geometric problems that have applications in 3D modeling or engineering. I started the PhD in 2017 but have been working on similar topics since 2014.
2. What was your first job?
When I was 12, I set up a website for our local elementary school, worked as their network admin and—a few years later—taught computer classes to kids.
My first industry experience was after high school, when I interned as a software engineer at a company developing driving simulators. While I always knew that I wanted to pursue a career in computer science, it was this time that really started my interest in computer graphics.
3. Where did you complete your formal education?
I completed my B. Sc. and M. Sc. at RWTH Aachen University here in Germany. During my masters I also lived in the UK for a few months, where I interned at Autodesk. Having completed most of my education in the same city, I've been very grateful for the experience abroad.
4. How did you first get involved with ACM SIGGRAPH?
My first involvement with SIGGRAPH was becoming a student volunteer in LA in 2015. It was the first time for me to travel to the US and a new experience in many ways. I found the SV program to be such a welcoming place that made it very easy for me to engage in. It gave me a network of friends all around the world that stayed long after the conference. This experience made me want to come back. So I kept returning to SIGGRAPH, as student volunteer, team leader and later as technical papers author.
5. What is your favorite memory of a SIGGRAPH conference?
Being a team leader for the first time at SIGGRAPH 2017 in LA is something that I often look back to. It certainly was one of the most intense but at the same time most rewarding weeks in my life so far. We had an amazing team that grew together quickly. We mastered a lot of new challenges within a very short amount of time, while not forgetting to have a great time along the way.
6. Describe a project that you would like to share with the ACM SIGGRAPH community.
As I am in the middle of my PhD, I am fully absorbed in my research at the moment. I am working on algorithms that compute high-quality maps between pairs of 3D models. Think of creating textures (or other surface details or even mesh topology) on one model, e.g. a humanoid character. You can then transfer this data to a different character—with different proportions and in a different pose—while the algorithm makes sure your texture stretches as little as possible and in just the right places. My long term goal is for these algorithms to make it from the research stage into actual applications that are used in production.
7. If you could have dinner with one living or non-living person, who would it be and why?
It's hard to pick one specific person. I like having dinner in groups of people and especially meeting new people. Right now I'm sure I would enjoy one typical evening at a SIGGRAPH conference: Going out for dinner with a number of newly met people, getting to know their stories, their backgrounds, and discovering shared passions (which is not very difficult at SIGGRAPH). It's these random encounters that are the most exciting and that lead to the most unexpected connections.
8. What is something most people don't know about you?
I'm really into metal music and used to play the guitar in a band. After a longer break, I recently started playing again. My favorite progressive metal band is called Periphery.
9. From which single individual have you learned the most in your life? What did they teach you?
That's a tough one. I have met so many interesting, skilled, and inspiring people, who have had a great impact on my life so far. Ranging from family and close friends to mentors, teaching me useful life skills and sharing their experience with me. I am grateful to have these people in my life and look forward to learning more from them.
10. Is there someone in particular who has influenced your decision to work with ACM SIGGRAPH?
My former advisor as an undergraduate (who was a PhD student back then) used to be a SV at SIGGRAPH before and encouraged me to apply. A huge motivation for staying involved with the SV program was through the amazing leadership by Emma Gauthier and Muunuu Nandigjav. I also want to thank Meaghan Long for initially convincing me to apply as a team leader.
11. What can you point to in your career as your proudest moment?
Having my first paper accepted at SIGGRAPH Asia and speaking at the technical papers fast forward in Brisbane was a key moment for me. It marked a turning point at which years of challenging work had turned into the first big result that I was able to share with a large audience. This moment still motivates me to continue with my research.