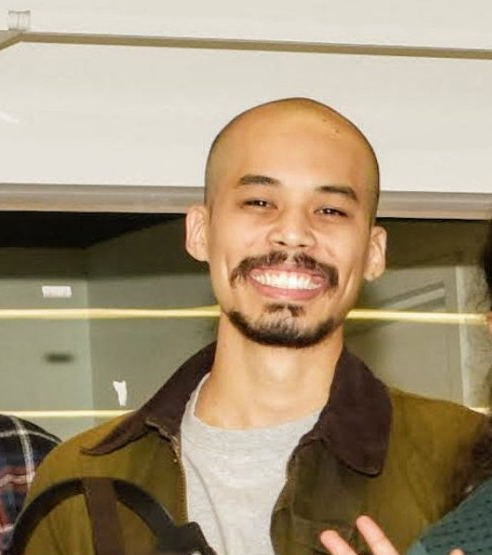 Member Profile:

Niall Luke Williams
1. What do you do, and how long have you been doing it?
I am a researcher studying problems in virtual and augmented reality. Currently, I am focused on developing methods to allow users to easily explore large, dynamic virtual environments using natural walking, while located in different, and usually much smaller, physical environments. I have been working on this topic since 2018, and I'm currently a PhD student. Though I started doing graphics research in 2018, I have always loved art/animation/computer graphics.
2. What was your first job?
Cleaning/maintaining the petting zoo at the horse stable where my sister used to take riding lessons. I learned a bunch of random skills like how to tie a variety of knots, and how to clean the hooves of a donkey. I've forgotten how to do most of these things by this point, though.
3. Where did you complete your formal education?
I completed my bachelor's degree at Davidson College in North Carolina. I'm currently working on my PhD in computer science at the University of Maryland, College Park.
4. How did you first get involved with ACM SIGGRAPH?
My first "contact" with SIGGRAPH was Aaron Hertzmann's paper titled "Painterly rendering with curved brush strokes of multiple sizes" in the Fall of 2018. My first time being involved in the SIGGRAPH community is when I joined the committee for the Junior Scientist Mentoring program, in early 2021.
5. What is your favorite memory of a SIGGRAPH conference?
I have only attended one SIGGRAPH, so it would have to be my experience of presenting my research at SIGGRAPH 2021 as part of the TVCG invited session on VR. It was very exciting and humbling to be able to present some of my research to the great SIGGRAPH community!
6. Describe a project that you would like to share with the ACM SIGGRAPH community.
In an effort to improve the strength of the graphics research community, SIGGRAPH started the Research Career Development Committee (https://research.siggraph.org). We have many programs focused on helping graphics researchers at all stages further their careers and increase the involvement in the graphics research field. Check out our programs if you want to help bolster the graphics research community!
7. If you could have dinner with one living or non-living person, who would it be and why?
I guess it could be cool to meet Maxwell Atoms, because I am a huge fan of The Grim Adventures of Billy and Mandy.
8. What is something most people don't know about you?
I was a certified scuba diver and went swimming with sharks once (no cage!).
9. From which single individual have you learned the most in your life? What did they teach you?
I learned the most from my undergraduate professor and mentor, Professor Tabitha Peck. She taught me a great deal about computer science, research, the importance of believing in myself, and how to keep a positive mindset!
10. What can you point to in your career as your proudest moment?
My first first-author publication from my PhD, which received a best paper honorable mention and which I was invited to present at SIGGRAPH 2021!