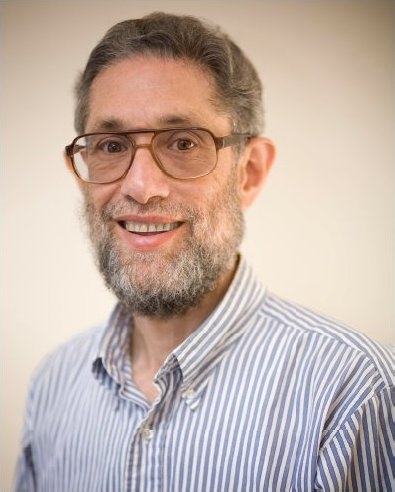 Member Profile:

Nelson Max
1. What do you do, and how long have you been doing it?
I am currently a Distinguished Professor of computer science at the University of California, Davis, mainly in computer graphics. I have been a full time professor here since late 2007, but started in about 1978 as a part time lecturer while working at Lawrence Livermore National Laboratory, and increased to being a 50% time Professor in 1990.
2. What was your first job?
As an instructor of mathematics at the University of California, Berkeley.
3. Where did you complete your formal education?
PhD in Mathematics from Harvard University in 1967.
4. How did you first get involved with ACM SIGGRAPH?
I heard about the second annual conference in Bowling Green and showed some of my computer animation there. I have attended every SIGGRAPH annual summer conference since, except for the one in 1977, when I was on a trek in Nepal.
5. What is your favorite memory of a SIGGRAPH conference?
I have two. The first is the boat trip at the 1980 conference in Seattle, when, jealous of the realism and beauty of Loren Carpenter's fractal animation "Vol Libre" that I had just seen, and looking at the reflections in the water, I was inspired to create the film "Carla's Island". The second was at the conference in San Francisco, when my personally sponsored party won one of the two semi-official "party awards", presented from the conference podium by Rob Cook.
6. Describe a project that you would like to share with the ACM SIGGRAPH community.
My most interesting current project is trying to model the growth of tomato plants, using micro CT of the meristem, where the leaves are initiated, and structured light stereo reconstruction of larger plants. The goals of this project, with a team including plant biologists and an agricultural engineer, is to understand how plants react to stresses like drought, salinity, and lack of minerals, and to develop both stress resistant varieties, and varieties that can signal their stress visually to the farmer, so that he can apply water and fertilizer just in time, and only as needed.
7. If you could have dinner with one living or non-living person, who would it be and why?
Archimedes. I read his works before and during my freshman year in college, and was impressed with the way he developed the basic ideas of what is now called integral calculus, giving proofs with limits.
8. What is something most people don't know about you?
I dreamed of creating computer animation for OMNIMAX dome projection starting when I first saw OMNIMAX described in the American Cinematographer magazine in 1970.
9. From which single individual have you learned the most in your life? What did they teach you?
Kenneth Ireland, then graduate student at Johns Hopkins University, started a class in advanced mathematics for interested high school students when I was a junior, and liked the way I did my homework. He got me admitted to Johns Hopkins without finishing my senior year of high school, taught me calculus and other mathematics over the summer, so I could I start a graduate real analysis course in my freshman year. I am also grateful to my high school geometry teacher Mr. Girrardi, who taught me how to prove theorems and think geometrically. My love of computer graphics started from my love of 3D geometry.
10. Is there someone in particular who has influenced your decision to work with ACM SIGGRAPH?
Once I started attending the SIGGRAPH conferences, I tried many times to volunteer for the Paper's Committee, but it was only about ten years later when I was finally admitted to what I perceived to be this select inner circle. And it was true, this committee is the most exciting group of researchers in the field, and it a thrill being around them. But it was the quality of the papers in the conference, and the animations in the film show, that got me excited by ACM SIGGRAPH, rather than any one specific individual.
11. What can you point to in your career as your proudest moment?
Winning the ACM SIGGRAPH Steven A. Coons award.