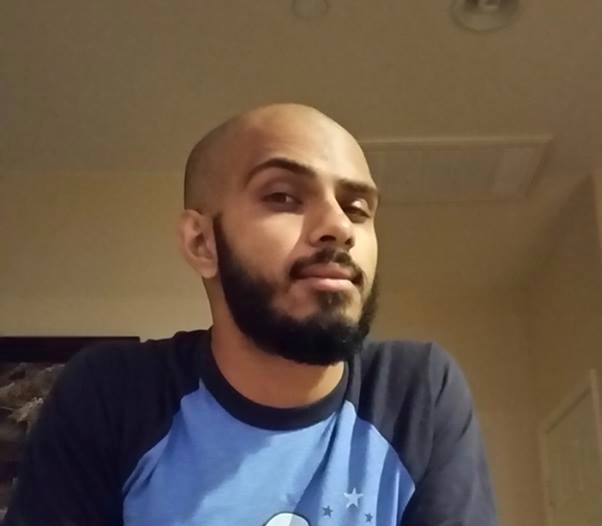 Member Profile:

Neil Patel
1. What do you do, and how long have you been doing it?
I am an Animation Production Coordinator at Rockstar Games, I've been with Rockstar for 2.5 years now but only in my current position for a year. My job entails working with animation and design teams to ensure the highest quality content makes it into our games. This may require spending some days working with motion capture, and other days coordinating with Art or Audio teammates to deliver assets. It's never a dull day and there are always areas to improve on, so it make my days go by fast.
2. What was your first job?
My first job ever was working in Food & Beverage at Disneyland, part
ge Program. Probably one of the coolest experiences one can go through. I highly recommend it for any southern California students who are looking to work. It was tough but the lessons learned, and friends made at the Happiest Place on Earth is sure worth it.
3. Where did you complete your formal education?
Academy of Art University – I actually completed my online since I was living and working in Southern California.
4. How did you first get involved with ACM SIGGRAPH?
I first got involved in 2011, when I heard someone mention SIGGRAPH as a great place to network, meet other students and create dialogue with industry professionals. I applied to be an SV and was able to return 2 years back to back before getting involved in the XSV Program in LA.
5. What is your favorite memory of a SIGGRAPH conference?
I think everything about SIGGRAPH 2014 in Vancouver was a highlight for me. Not a dull moment in that week, and it was the best student-related experiences I've ever had.
6. Describe a project that you would like to share with the ACM SIGGRAPH community.
Hard to narrow down to any one project I've had the privilege to be apart of! But if there is one in particular I'd like to share it'd be aimed for the Students out there who are trying to make their way into the industry. Unfortunately life lessons sometimes come from difficult circumstances. One project I had just started as an Intern for a small company that was slated to do VFX for a B-Film movie. I was truly excited and put it more time and effort than I had on any other previous project. I was doing this while in school and even skipped assignments to invest that time into my shots at 'work'. This was basic stuff like rotoscoping and color corrections. I had excelled and was given great feedback and our small team was actually asked by the director to take on additional shots that other studios could not deliver on. Well – needless to say we were ecstatic. Because my work was good the first round I was given slightly bigger shots, some involving more VFX than I thought I was capable of producing, such as particle effects. We burned out hard but got it all done on time, only to face the scathing reality that VFX provides sometimes. The production company did not send us our last check… and in turn due to financial constraints, I was never paid for my work by the studio I 'worked' for. In some industries, people will try to take advantage of you. Look for the red flags and protect yourself. Get things in writing, but even then, if things don't seem right – DO NOT stand by and do nothing. No – credit is not enough. No – experience is not enough. You deserve to be paid for your efforts. The cost of hiring you to work on what may seem like "Simple Shots" or a "Quick Concept Piece" is actually built on the back of years of experience and struggle in school. And as you students all know those years in college weren't free.
7. If you could have dinner with one living or non-living person, who would it be and why?
Perhaps Carl Sagan haha. Long before I fell in love with art and animation, I was in love with space. I've watched the Cosmos (both new and old) multiple times and I'm always enthralled by the way Carl describes the heavens above. I would love to pick his brain, find out who he was as a person and what would he think about what we know about space nowadays.
8. What is something most people don't know about you?
I've done stand up comedy before! I was also apart of a short lived improv troupe. It was a blast! I've never felt the adrenaline rush like I have when getting off a stage after making a room full of strangers laugh. Honestly, nothing comes close – not snowboarding, nor surfing, nor skydiving.
9. From which single individual have you learned the most in your life? What did they teach you?
Boy oh boy… You are bringing the hard questions now. There's no one person I can point to and say this was the person who changed me the most. There have been a great many people who have influenced my life and in time self reflection brought about that change. If I had to say someone I would say Robin Williams. He was a genuine person, with a big heart and always went out of his way to support others. I never personally knew him but he made me laugh in the darkest moments of my life. That in turn did give me the idea of trying to be that bright beacon of life to those around me, because you never know who truly needs it at any given moment. Always enjoy what you do, laugh as often as you can and never take life too seriously. Laugh at your pain – learn from it. Be the kind of person that when you walk into a room, it can be felt; that others are always happy to see you. Never apologize for being yourself, and if you're never afraid to express yourself you will do great things. All of that came from Robin.
10. Is there someone in particular who has influenced your decision to work with ACM SIGGRAPH?
I think everyone did! From the chairs whom I had the privilege of working with to the Team Leaders in the SV Program to the SV's themselves. Everyone who I've come in contact with at ACM SIGGRAPH has been a joy to be around. And when you GET to work with these kinds of people, why would I not continually come back and give it my all?
11. What can you point to in your career as your proudest moment?
Last year in my career at Rockstar was a highlight. I put in everything I had at work and was determined to show that I belong in the industry and to work with some of the greatest in the world. My hard work was recognized and I was promoted from Animation Dev Assistant to Production Coordinator. I was so proud because the long nights, blood, sweat and tears paid off. All those days of struggling as a student, as an intern (paid and unpaid), all the nights of questioning myself as an artist and as a self-expressing individual seemed to come to a head. I applied everything I knew up til that point into my career and it was so rewarding to have it come back around.