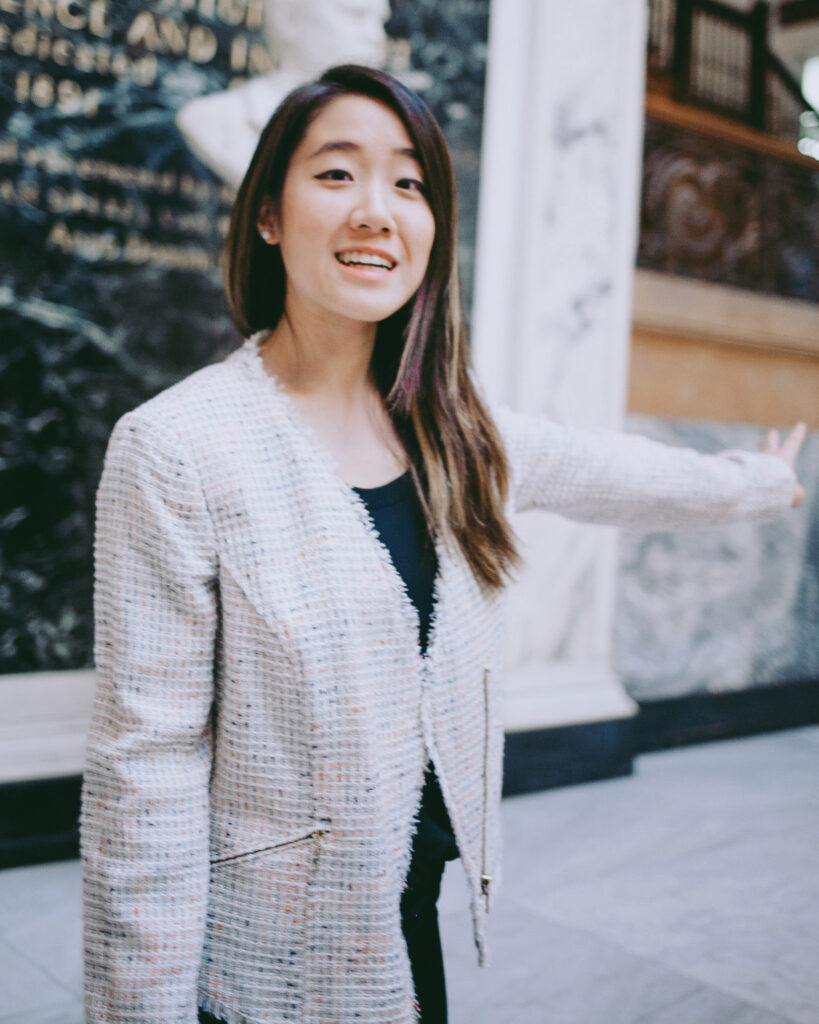 Member Profile:

Natnaree Pichetpongsa
1. What do you do, and how long have you been doing it?
I do production management in the animation industry. I am a Production Coordinator at M2 Animation. I have been holding this position for almost a year now. I started working with the Storyboard team, but now I am working with the Layout team. Before that, I was a Production Assistant for six months for the short-film projects called Special Force Unit.
2. What was your first job?
My first real job ever in my life was in 2014 as a Television/Management intern at the place where is currently rebranded as Studio 71, LP. It's named Collective Digital Studio back then. I was very excited! It was the first job in the entertainment industry for me. I got to learn so many things in the real workforce and met so many wonderful people. I am so grateful for it!
3. Where did you complete your formal education?
I graduated in accelerated program BA/MS in Communication major and double minors in Animation and Visual Effects; Music Theory and Compositions at Drexel University in Philadelphia, PA.
4. How did you first get involved with ACM SIGGRAPH?
It was the last year during my undergrad. I was taking Animation and Visual Effects minor and I got to meet students who are in SIGGRAPH organization at Drexel. One of SIGGRAPH members, Robert Fernandez (shoutout to you bro!), persuaded me to apply for the SIGGRAPH LA 2017 SV program. I applied and got selected. That's my first time and it makes me keep coming back and contributing to SIGGRAPH fam since then.
5. What is your favorite memory of a SIGGRAPH conference?
Wonderful people! They are often called a SIGGRAPH family. We always support one another because we do not only dream big but also believe that we can make it happen! I love this experience from the SIGGRAPH conference because you are not only earning cool knowledge, but also great friends and connections through the volunteering program where you can learn, grow, and give back to the community.
6. Describe a project that you would like to share with the ACM SIGGRAPH community.
I want to share the project that I am working on with the team right now at M2 Animation. It is called "LEGO Friends". Now it's available in the U.S. and some Asia countries viaNetflix, in Europe via Disney Channel, and other regions viaLEGO YouTube Channel!
7. If you could have dinner with one living or non-living person, who would it be and why?
Oh man. This is quite hard haha. I cannot pick only one. I probably will choose two influencers: Ariana Grande and Walt Disney.
Ariana Grande is my guilty pressure haha. I admire her because she's the same age as me but she such a successful artist. She does things that she believes in and always strives for the better self. I just feel like I have the same mindset but not as much as hers so I want to do more. I want to strive for the better self and to support womanism and minorities at the same level as she does.
Another person is Walt Disney. Somehow, I am a big fan of Disney haha. I am not only in love with the animation studio where contains the high quality of production that keeps improving things in every movie that comes out, but also love how clever this company does the business. So I want to have a chat with him that IF he knows how big his company is now, did he expect to be like this back in the days? How was he able to come up with this big plan? How does he start himself with the strong mindset that he will work in this industry? and how does he think of the 9th King of Thailand when they got to meet? So many questions to ask him haha.
8. What is something most people don't know about you?
I used to want to be a Korean singer.. so I auditioned quite a good number of times. I started to audition in 8th grade for SM Global Audition, then the last one was during Senior year in High School at K-Pop Star Audition in New Jersey. I got into the second round where it was only about 20 candidates? I don't really remember but I guessed it was pretty worth it haha. It was a pretty interesting experience.
9. From which single individual have you learned the most in your life? What did they teach you?
It is hard to choose only one person. I think my grandparents and parents taught me the most in my life during the early years before nine years of studying abroad in America. When I was young, I lived at my grandparents' house during the weekdays and went back to parents' house during the weekends. I got money weekly from parents to spend at school during the weekdays. If I wanted to buy something, then I needed to use my own money that I had saved in the past to buy it. If I needed to spend money on school supplies, then I needed to keep the receipt to get reimbursement from my dad later during the weekends. I think this routine has taught me in managing and organizing things in my life. These skills have become very important in my career life today.
Besides that, during nine years of me living in the U.S., I think I learned from my own experience the most. However, I still owed my parents for supporting me with financial and everything.
10. Is there someone in particular who has influenced your decision to work with ACM SIGGRAPH?
I don't think I have only ONE person in particular who has influenced my decision to work with ACM SIGGRAPH. I owe so many people, they influence me to keep working for this community until today. As I think of right now, it is a mix of all the SIGGRAPH members who are Thai: esp. Ginger (Marisa) Tontaveetong, Pisut Wisessing, and Angel (Luchcha) Lam, my SVs fellows during the first year, and the people I have met during conferences throughout the years.
11. What can you point to in your career as your proudest moment?
The proudest moment in my career as a right now or maybe forever is the first project that I worked on when I first started my career job: "Top Gear | LEGO Stig vs Lightning McQueen".
I got to work on a short film from LEGO where is collaborated with Top Gear and Pixar. Even though I was only a Production Assistant back then, but Producer, Production Manager, and Head of Production trusted me who still was a baby for this industry to take care of this whole project by myself. It worked from Layout to Comp stage. It was only two minutes video long but it was quite a journey for me. I still feel like I owe everyone who worked on this project together with huge gratitude. "Thank you."