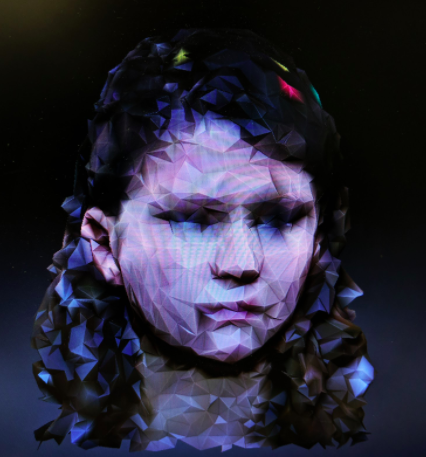 Member Profile:

Natasha Warshawsky
1. What do you do, and how long have you been doing it?
I'm a faculty member with Pennsylvania College of Art & Design (PCA&D) in their Animation & Game Art department. Specifically, I run the undergraduate thesis courses where students have essentially 3 semesters to complete their short animation film. I'm also a computer graphics artist, I like to scan stuff and sometimes I sculpt things.
2. What was your first job?
My first relevant job I was a production assistant on an animated short called Atomic Robo: Last Stop. I was about 19, I made coffee and managed the shot list.
3. Where did you complete your formal education?
I studied computer graphics and animation with Drexel University, first in their BS Animation program, then after working for a few years I returned to Drexel to earn my MS in Digital Media. I just finished grad school last June. It was certainly difficult to stay focused during a pandemic and political unrest, so my heart really goes out to students trying to continue their studies right now.
4. How did you first get involved with ACM SIGGRAPH?
I started as a regular student member with the Drexel ACM SIGGRAPH Student Chapter, I was really excited to find a space where the animation and game students could hang out and talk shop without the pressure of being in class. I became an officer and attended my first conference as a chapter leader. Now I serve as the faculty advisor for the PCA&D ACM SIGGRAPH Student Chapter which I helped charter in 2017.
5. What is your favorite memory of a SIGGRAPH conference?
A couple years ago I was exploring the makerspace, I believe it was 3DSystems that was displaying some beautiful color 3D print samples… the rep handed me one and said I could eat it! Turns out it was a sugar print with full RGB color pigment. It tasted a little bit like those fruity candies from quarter machines, and had a sort of 'air puffed' texture to it. Totally unexpected.
6. Describe a project that you would like to share with the ACM SIGGRAPH community.
I just finished my masters thesis, where I talked about some experimental 3D scanning and photogrammetry projects I worked on. I also talked about reality capture as art / what it means to scan stuff, and how photorealism in computer graphics is overrated.
7. If you could have dinner with one living or non-living person, who would it be and why?
In 1992, Nancy Paterson wrote an essay "Cyberfeminism" which predicted and described a new understanding feminism which would rise with the internet. One element is the deconstruction of gender, in which she references "Paris is Burning" and describes drag as the "ultimate virtual experience" that started without technology. We often understand our reality better by abstracting it, deconstructing it, virtualizing it. This is all an intellectualized defense to say I would love to have dinner with Katya Zamolodchikova, either in or out of drag.
8. What is something most people don't know about you?
I have chronic migraines, but they've been under control the past couple of years. There have been periods of my life where I would have a debilitating headache about once a week. As you could imagine, this is problematic for someone who wants to work on the computer all day. However, this really forced me to set work boundaries with myself and get better at project management and time management. This also helps prevent burnout.
I strongly believe that project management skills should be a big part of any arts education, but especially so with animators. Animators are often work addicts, and we often pin our dreams on big projects like films or games. Realistically these are productions that need teams of people, management, and a big budget to complete on time and look good. However, animators that can figure out how to work independently are not just valuable workers, but I think will find a lot more personal happiness in their work.
9.From which single individual have you learned the most in your life? What did they teach you?
My mom. She has a career in programming for data analysis. She gets excited talking about visualizing giant datasets, not unlike the way I get excited about 3D pointclouds. She taught me a lot about being a professional, and we share the perspective of being a woman in tech.
10. Is there someone in particular who has influenced your decision to work with ACM SIGGRAPH?
My first week of college someone pointed at me and said "You look like an animation major. You should join our club!". I felt right at home.
11. What can you point to in your career as your proudest moment?
I love teaching college seniors, although for many it's the most difficult year. At PCA&D the finish line is our yearly "Senior Show" which happens the weekend of graduation, and my students get to premiere their films. I have been privileged to see three senior classes to the finish line so far. There have been a couple students who reach out after graduation to let me know about their cool jobs, and that is my proudest moment.