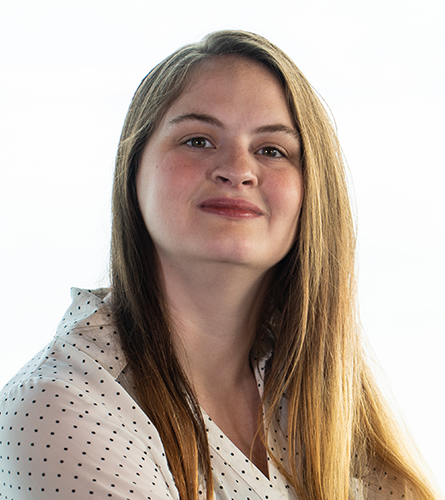 Member Profile:

Natalie Rountree-Bell
1. What do you do, and how long have you been doing it?
I am a general crafter and artist. I always am hopping from craft to craft.
2. What was your first job?
My first paid job was a bagger at the grocery store, but I started volunteering at a women's hospital my mom worked at when I was 13.
3. Where did you complete your formal education?
I graduated Middle Tennessee State University with a bachelors in animation and a minor in art.
4. How did you first get involved with ACM SIGGRAPH?
I was lucky to have had the SIGGRAPH 2015 chair Marc Barr as a professor that had Mikki Rose come speak! She encouraged me to apply to be a student volunteer for the 2014 conference, and I was hooked when I picked up my shirt.
5. What is your favorite memory of a SIGGRAPH conference?
There are sooooooo many! I will just have to say SIGGRAPH 2015 as a whole. It was my first year as a team leader for my professor's conference and met some of my now closest friends.
6. Describe a project that you would like to share with the ACM SIGGRAPH community.
I am currently taking a creative engineering class with Mark Rober that has helped me add some great tools to my toolbox in making the whole world accessible with one project at a time.
7. If you could have dinner with one living or non-living person, who would it be and why?
I am going to be cliche and say Papa Joe Biden. Becoming older in society as a disabled woman I see all the cracks that just get patched up and actually think he would listen.
8. What is something most people don't know about you?
Some may, but I do have cerebral palsy! It has caused me some challenges in life, sure, but I can always put adaptable on my resume.
9. From which single individual have you learned the most in your life? What did they teach you?
I would have to go with MK Haley. She is an amazing mentor, friend, and adopted mom. She has helped me navigate the very intimidating waters of a young woman in tech and life in general. Catch our sitcom one of these days!
10. Is there someone in particular who has influenced your decision to work with ACM SIGGRAPH?
The Great Marc Barr. Going to MTSU and having him as an advisor was 100% what got me to ACM SIGGRAPH. He is an amazing mentor that is great at partnering like minds together. He truly means so much to me and my path in ACM SIGGRAPH.
11. What can you point to in your career as your proudest moment?
I would say 3 am Sunday July 28, 2019 in the LACC. Dylan Moore and I were finishing our touchscreen for the Adaptive Technology focus area. We had fought for years to have accessibility at the forefront of the conference. We also ordered McDonald's and just sat on bean bags and admired our work.