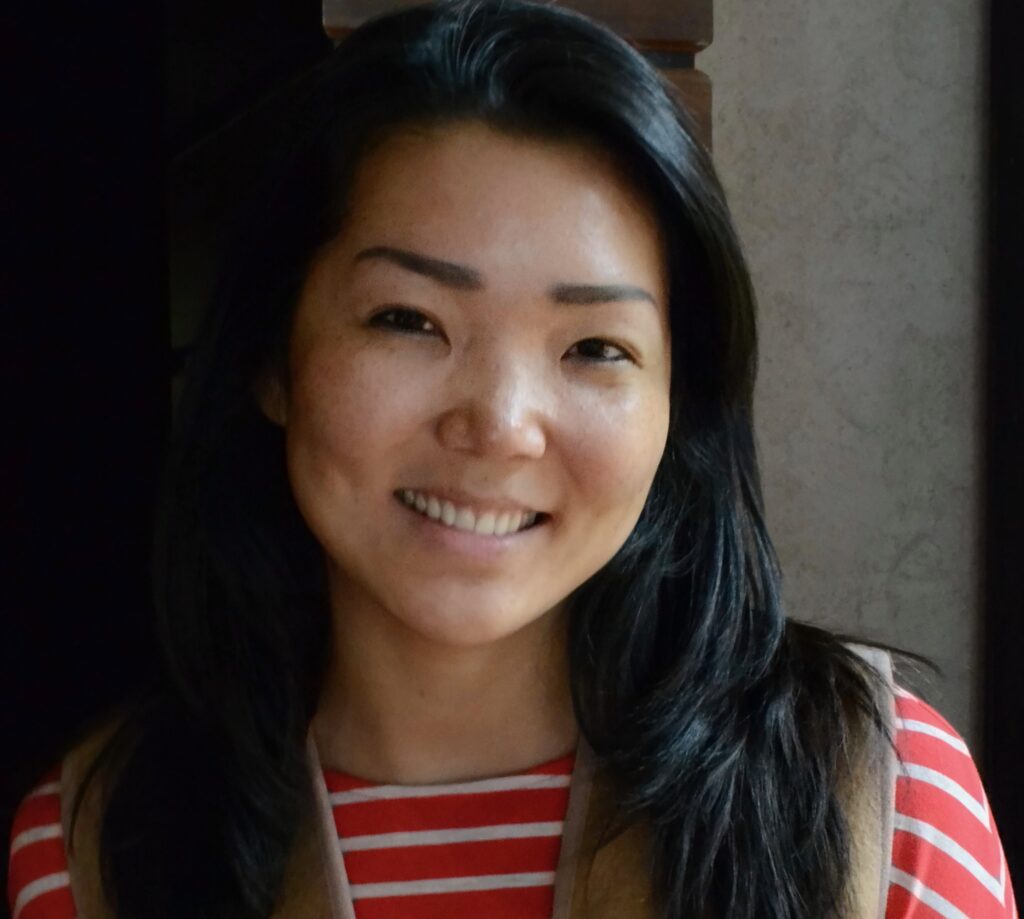 Member Profile:

Munkhtsetseg Nandigjav "Muunuu"
1. What do you do, and how long have you been doing it?
I'm a designer, professor, and philanthropist. I've been involved with philanthropy projects for many more years (since high school) than I have been a designer and professor. Currently, I'm involved with multiple organizations – the latest being my own brand new company that I launched in March 2017.
2. What was your first job?
I received my very first paycheck by working at an international historian conference when I was in high school in Mongolia.
3. Where did you complete your formal education?
I graduated with BS in Computer Graphics Technology from Purdue University in 2012 and MFA in Animation from Savannah College of Art and Design in 2015.
4. How did you first get involved with ACM SIGGRAPH?
When I was freshman at Purdue, one of our professors, John Finnegan, told us about SIGGRAPH conferences and encouraged students to apply for the Student Volunteer Program in 2008. When I finally made my decision, I found out that I was already late for the application deadline. However, I learned about SIGGRAPH Asia 2008 and sent my application. That was the beginning of my involvement with ACM SIGGRAPH.
5. What is your favorite memory of a SIGGRAPH conference?
There are so many memories. The best part is always the people, community, and the laughters. However, I will mention one particular experience that I had so much fun with; it stuck with me like a super glue. I got to be the Student Volunteer at one of the Emerging Technology installations called HeadSPIN in 2009. It was 3D teleconferencing system where I was sitting in front of a big TV screen with a camera. While I was sitting motionless in front of the TV behind a curtain, people were just passing by like I was just pre-prepared model on the screen. The coolest part was I got to creep on people by start chatting with them when they least expected me to even move. I think we all had so much fun and laugher at HeadSPIN that year.
6. Describe a project that you would like to share with the ACM SIGGRAPH community.
In March 2017, I started my company to fully pursue what my heart has been longing for years. NamuKreativ was launched as for-profit organization to produce creative design and production work. One of the exciting parts of what we do is we get to invest portion of our profit to do good work by engaging in the issues of hunger, education, human trafficking and more. At the moment, although our work and organizations we partner together are at smaller scope, we take pride in pursuing excellence in our work and helping to make difference in the community. I think this is going to be my lifetime project.
7. If you could have dinner with one living or non-living person, who would it be and why?
It would be my grandma. My mom's mom passed away when I was about 2 years old. I've been told many stories of me and her; unfortunately, I don't remember any. Past several years, there has been growing wonder of who she was.
8. What is something most people don't know about you?
I do anything when people bring me ice cream! …ok, maybe not anything but it puts me in my extra happy mood :D
9. From which single individual have you learned the most in your life? What did they teach you?
It's my dad! Through the way he lives his life and (with some lectures when I was in high school), he taught me what it means to live a life with integrity and joy even through storms of life. I strive to be like him everyday.
10. Is there someone in particular who has influenced your decision to work with ACM SIGGRAPH?
I think every year and every stage of my SIGGRAPH experience has been influenced by different people. I was introduced to SIGGRAPH by one of my professors, John Finnegan, at Purdue in 2008. After volunteering as a Student Volunteer for couple of years, Mikki Rose gave me an opportunity to join her team as a Team Leader in 2012. She was the SV Program chair at the time. Along the way, Börje Karlsson encouraged me to help out Operations while I was involved with the Student Volunteer Program. Then in 2015, Christine Holmes and Benny Garcia encouraged me to serve as a committee member after volunteering with the Student Volunteer Program and Operations for few years. These people are just a few out of many who have influenced my decisions to continue to be involved with ACM SIGGRAPH.
11. What can you point to in your career as your proudest moment?
My proudest moments are my smallest victories. I think I enjoy it the most, and the feeling lasts longer as long as I'm keeping those small victories in my everyday life. :)