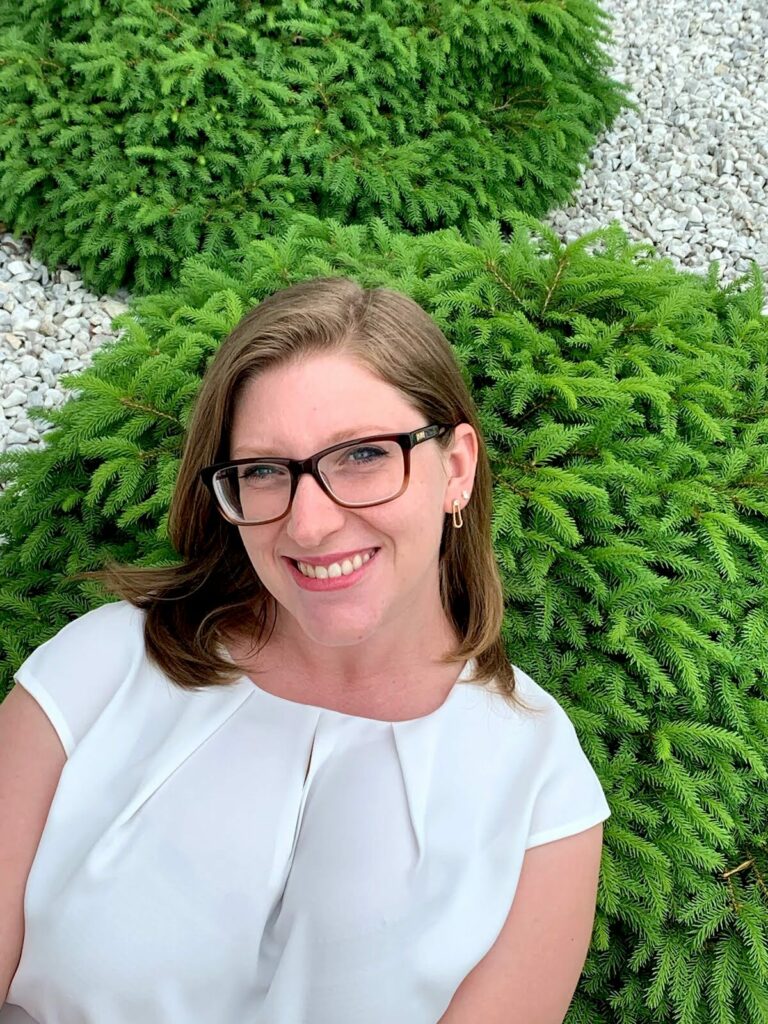 Member Profile:

Monica Nelson
1. What do you do, and how long have you been doing it?
Currently I am a researcher and adjunct professor at the New Jersey Institute of Technology.
I've been a researcher for the past two years, first as a research assistant in a PhD Lab that studied learning in collaborative physical recreation communities and most recently as a researcher at Enscape, a real-time rendering and visualization software company. At Enscape I research industry, market and technological trends within the architecture, engineering, and construction industries which is then used to assess new product development opportunities that will shape the future of building design.
I've been teaching at the university level now for the past four years, but I have been teaching students design in various ways for many years now. At NJIT I teach foundation level design and 3D modeling courses, focusing on how to communicate efficiently using compelling visuals.
2. What was your first job?
My first job ever was teaching students in a private art studio once a week when I was 16 years old, and since then I have worked a lot of different and somewhat eclectic jobs (some of my favorites are the local movie theater and as an dental assistant at a orthodontist's office). My first industry job was working as an intern 3D artist at a Brooklyn-based Architectural Visualization studio. I then went on to work as a Production Assistant at a VFX Studio and work my way up to being an operations coordinator in the post-production entertainment industry.
3. Where did you complete your formal education?
I completed both my BA in Digital Design as well as my MS in Information Systems from the New Jersey Institute of Technology in 2018 and 2021 respectively.
4. How did you first get involved with ACM SIGGRAPH?
Upon becoming a college student, I very quickly got involved with my school's chapter of SIGGRAPH. In 2015 my professor and SIGGRAPH Member Glenn Goldman encouraged me to apply to be a Student Volunteer at the SIGGRAPH Convention. I didn't really have high expectations, but I applied and to my surprise was accepted. I attended the Convention in Downtown Los Angeles, and the rest is history. I would go on to return as a Student Volunteer in 2016 as well as in 2017.
5. What is your favorite memory of a SIGGRAPH conference?
It's very difficult to just pick one memory from SIGGRAPH! One memory that stands out would be attending the Electronic Theater Computer Animation Festival as a first-time student volunteer. Being able to see such incredible and impactful works being displayed on a big screen was truly a wonderful experience.
6. Describe a project that you would like to share with the ACM SIGGRAPH community.
One project that I briefly worked on was as a research assistant in a PhD Lab studying collaborative lifelogging within physical activity communities. It was such a fascinating study – looking at how communities that engaged in group activities like volleyball or dance could use lifelogging technologies to improve not only their own personal skills but the synergy and techniques being used by the whole team or community. It was my first experience engaging in research at that level and it was incredibly interesting.
7. If you could have dinner with one living or non-living person, who would it be and why?
Such a difficult question to answer! One person I would love to have dinner with would have to be the late Randy Pausch. His many notable contributions to education, computer science, as well as his "Last Lecture" continue to inspire me to this day.
8. What is something most people don't know about you?
One thing most people don't know about me is that I love to cook! I can't say I'm very good at it but I do love to try new recipes and foods whenever and however I can.
9. From which single individual have you learned the most in your life? What did they teach you?
The person I have learned the most from would probably have to be my dad. He taught me the importance of working hard and to listen to myself. He has always been my biggest supporter regardless of the path I take.
10. Is there someone in particular who has influenced your decision to work with ACM SIGGRAPH?
While there certainly was someone – my teacher and now colleague at NJIT, Glenn Goldman – who encouraged me to first get involved with SIGGRAPH, it was my experiences interacting with the larger community at the annual SIGGRAPH conventions that really made me want to work with ACM SIGGRAPH.
11. What can you point to in your career as your proudest moment?
It's quite difficult for me to point to a single moment in my somewhat limited career as my proudest moment. While it isn't much of a moment but rather an ongoing event, I am quite proud that I was asked to teach undergraduate courses at my alma mater. What makes me even more proud is the fact that I have been asked to come back and teach, coordinate, and develop courses again for the past few years. I truly enjoy being able to engage with and teach students about the different aspects and joys of designing. It always reminds me of why I chose this field when I was a student.