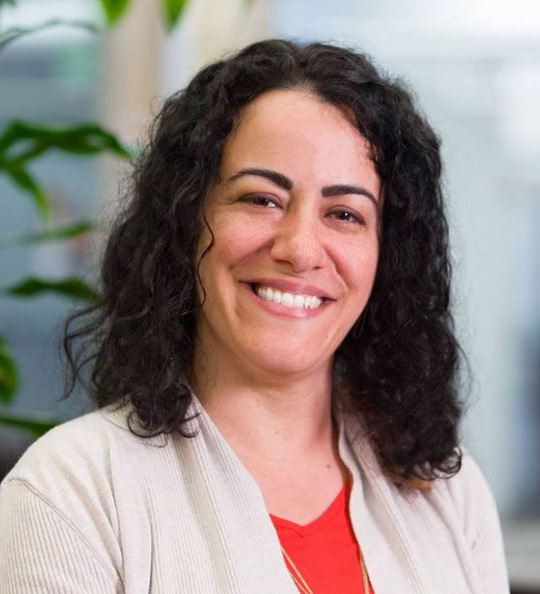 Member Profile:

Monica Cappiello 
1. What do you do, and how long have you been doing it?
I have served as an Assistant Professor at Ohlone College for almost three years, teaching several classes in animation, motion graphics, and virtual production. Before joining Ohlone, I worked at the University of Silicon Valley as a Department Director for Digital Arts and Animation as well as a lighting artist and generalist in the animation industry.
2. What was your first job?
It feels like another life, but my first job was a cashier at Toys R Us. I also played the mascot Geoffrey the Giraffe, wearing an extremely heavy costume but making the customers extremely happy.
My first job in the industry was at Red Giant Studios as a Lighting Artist. It was a small intimate team and I learned so many wonderful life and work lessons.
3. Where did you complete your formal education?
I graduated from the University of Virginia with a bachelor's in Studio Arts and a minor in Astronomy. I earned my MFA in Animation at Savanah College of Art and Design.
4. How did you first get involved with ACM SIGGRAPH?
I first heard about SIGGRAPH through my college, and it was through recommendations of friends that I attended my first SIGGRAPH in 2011. I was hooked! I started volunteering in 2015 at what was previously known as the VR Village.
5. What is your favorite memory of a SIGGRAPH conference?
One of my most memorable experiences at SIGGRAPH was how successful Educator's Day was in SIGGRAPH 2022. It took countless communications, organization, and Zoom meetings to launch this program for the first time at SIGGRAPH. It was worth it when I saw the number of people lined up to see the content at Educators Day and the room was full. Incredible!
6. Describe a project that you would like to share with the ACM SIGGRAPH community.
I am currently working on implementing virtual production at Ohlone College, which has the support of the Bay Area Consortium and 6 other colleges. It's a great undertaking but something that I hope would influence other academic and industry institutions which is to encourage collaboration among departments and colleges to produce something outstanding.
7. If you could have dinner with one living or non-living person, who would it be and why?
Dinner with Neil Druckmann would be fantastic. Neil is the creator of Last of Us Part I & II, which is one of my favorite games, and a terrific storyteller. I would like to chat about his creative process, how he handled complicated dilemmas such as the hate from Part II as well as the game leak, and so much more. In my opinion, he is a creative genius and would love to pick his brain a bit.
8. What is something most people don't know about you?
For a brief time, I wanted to become a costume designer. I studied it at the University of Virginia and even worked as a costume designer creating period pieces for operas in Italy!
9. From which single individual have you learned the most in your life? What did they teach you?
This is a challenging question since so many people have influenced my life. From family to friends to colleagues, everyone has left an impression on me that sculpt me into the person I am today. There isn't one that influenced me but a huge village!
10. Is there someone in particular who has influenced your decision to work with ACM SIGGRAPH?
Jerome Solomon has been a great influence on my decision to be part of SIGGRAPH. Jerome introduced me to the chair of the VR Village in 2015, which lead to my first volunteer position at SIGGRAPH. And I am still volunteering!
11. What can you point to in your career as your proudest moment?
I have to admit my proudest moments are when my students contact me and let me know that they landed a job in the industry. Google, Laika, Walt Disney, DreamWorks, and the list goes on. Seeing my students achieve their career goals is some of the proudest moments in my career.