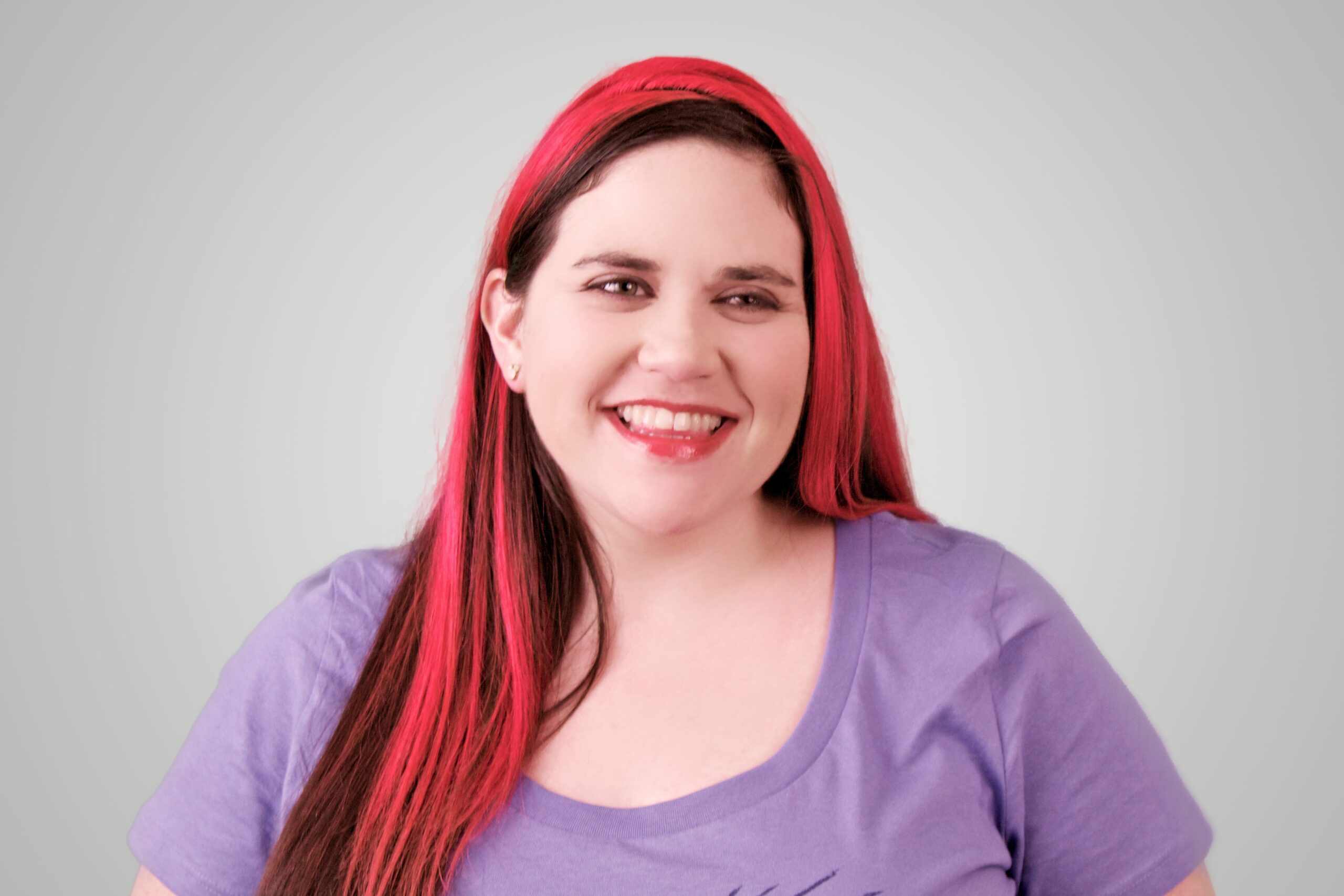 Member Profile:

Mikki Rose
1. What do you do, and how long have you been doing it?
I am a hair and cloth specialist, working in visual effects and animation for feature film.I have worked on both the simulation side and the set up side, currently as a Fur TD at Blue Sky Studios in Greenwich, CT. Basically I'm a CG hair stylist, though at Blue Sky we handle hair, fur, feathers, grass, trees, and other environment pieces as well. I've been working in the industry for 9 years now.
2. What was your first job?
My first professional job was at Rhythm & Hues Studios in Los Angeles, CA. I was a Tech Anim TD there, working on hair and cloth simulation, muscle deformation, and other special projects that popped up now and then. I also eventually became a Lead Tech Anim TD there, managing teams of 10-15 people on different shows.
3. Where did you complete your formal education?
I received Bachelor of Science degrees in Mass Communication (Digital Animation concentration) and Computer Science from Middle Tennessee State University in Murfreesboro, TN, and then went on to get my Master of Fine Arts in Digital Production Arts at Clemson University in Clemson, SC.
4. How did you first get involved with ACM SIGGRAPH?
I was first introduced to ACM SIGGRAPH as a Student Volunteer at SIGGRAPH 2002 in San Antonio, TX. My lab assistant at MTSU had mentioned the SV Program to me and suggested I apply. Little did I know what a life-changing experience it would be!
5. What is your favorite memory of a SIGGRAPH conference?
Oh my goodness, how can I answer this question? I have so many! I loved the overall experience of being a Team Leader in the SV Program in 2005 and 2006, some of my best times were with those wonderful groups of people! I knew from my first volunteer week in 2002 that I wanted to chair the SV Program, soten years later in 2012 the moment that I stepped on stage to start SV Orientation as the chair was pretty sweet. A more recent memory is leading the excited Electronic Theater crowd through our Wham City Lights pre-show on opening night of the Computer Animation Festival. I was on stage and had the best view in the house!
6. Describe a project that you would like to share with the ACM SIGGRAPH community.
I am currently working on the gorgeous environments of The Story of Ferdinand. Most of my days are filled with grass and trees, which probably sounds odd to most people, but is pretty interesting to me and definitely keeps me busy! Our whole team is excited to share this project with the world next summer (2017)!
7. If you could have dinner with one living or non-living person, who would it be and why?
Walt Disney, hands down. He has long been one of my idols, basically creating the industry that I grew up loving and was lucky enough to work my way into. He had some pretty restrictive ideas about women working in animation and I'd like to see what he would think of us working in the modern day version of this art form he helped develop.
8. What is something most people don't know about you?
I sign all of my emails mtfbwu, Mikki. It takes most people a while to figure out what it means…
9. From which single individual have you learned the most in your life? What did they teach you?
My mom. Obviously she's taught me more things than I can name, but most importantly she showed me how to be a strong, independent, female leader.
10. Is there someone in particular who has influenced your decision to work with ACM SIGGRAPH?
This is another question with so many answers, it's hard to name just one. The lab assistant that originally suggested SIGGRAPH to me deserves some credit, and I've wished many times that I could go back in time and thank him for that. Matylda Czarnecka was the SV Chair in 2007 who first gave me an opportunity to work on a subcommittee, which was instrumental in starting my forward motion through the various volunteer options. Rebecca Strzelec, Conference Chair in 2012 and current Conference Advisory Group Chair, has become a wonderful mentor as well, helping me continue to contribute to this organization that has done so much for me. I owe all of these people major thank yous!
11. What can you point to in your career as your proudest moment?
I'm proud of a lot of the projects I've worked on and people I've worked with over the years. One that stands out though, was a time while I was working at Rhythm on Night at the Museum: Battle of the Smithsonian. I was a new lead on that show, we were getting towards the end of it and working heavy overtime, and disaster struck with a group of characters we had been working on. We received unexpected notes and had to do a lot of work over again, requiring new methods of working with them. Several of our team members heard me relaying information to a few people, and before I knew it the entire department of 45 people was gathered around listening to me explain the situation. The crew went home tired and concerned that night, but my supervisor and I stayed very late and worked out the new method, then prepared a demo to show the team the next day. Then he had car trouble, so we both ended up staying well into the wee hours of the morning to get him on the road. The next day we were both very tired, but I ran the demo for the team and we calmed everyone's worries. We continued on and finished the show successfully!