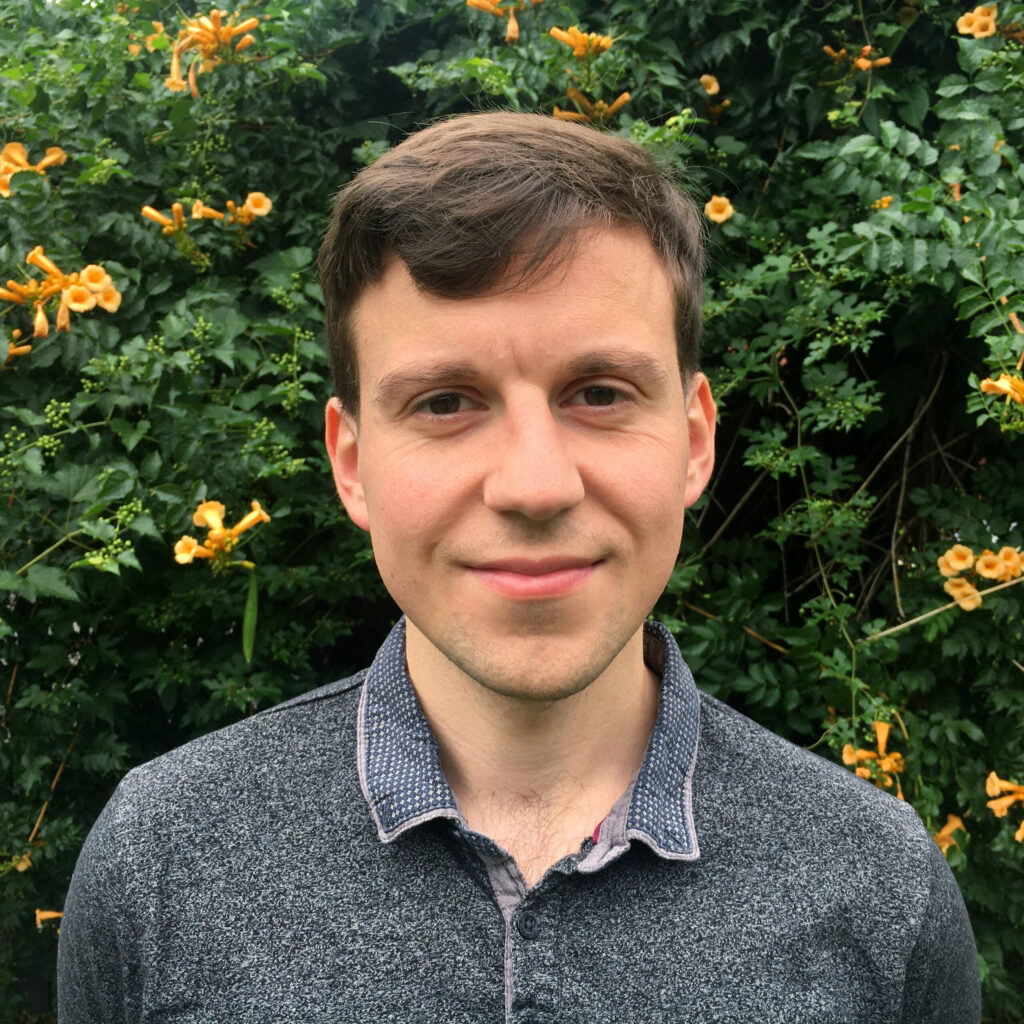 Member Profile:

Matt Boyd-Surka
1. What do you do, and how long have you been doing it?
I'm a software developer at Cesium working on emerging technologies. I've been at Cesium for about half a year so far, producing prototypes to show off Cesium's capabilities in XR. Previously, I was an engineer at Comcast who wrote frameworks for analyzing very large datasets.
2. What was your first job?
I worked at a grocery store called Colella's in my hometown of Hopkinton, Massachusetts. I would often show up an hour before my shift to read Ultimate Spider-Man comics in the car.
3. Where did you complete your formal education?
I studied the humanities at Brown, and I got my Master's degrees in software and graphics at Penn.
4. How did you first get involved with ACM SIGGRAPH?
SIGGRAPH played a significant role in my grad program, where I read many SIGGRAPH papers and helped with a couple events. I presented an AR project during Appy Hour in 2020.
5. What is your favorite memory of a SIGGRAPH conference?
I've only attended one SIGGRAPH conference so far. It was in 2020, and I was impressed by how dedicated everyone was to making it a success in a virtual format.
6. Describe a project that you would like to share with the ACM SIGGRAPH community.
Step into the Bubble is the project I worked on in 2019 and helped present at SIGGRAPH's Appy Hour in 2020 (https://dl.acm.org/doi/abs/10.1145/3388529.3407309). It's a content-creation platform for AR, which allows anyone to generate an immersive gallery experience without having to write code. Pieces of content float around the user, and they can tap on each one to zoom in and see more.
7. If you could have dinner with one living or non-living person, who would it be and why?
This is a tough one. The writer Leigh Alexander was a major influence on me when I was first thinking of teaching myself how to make games, and I've always wanted to meet her. Other options I'd consider would be the musician and game developer Ada Rook, the writer Philip Pullman, and the game designer Hideo Kojima. I mostly want to talk to people who create art I enjoy.
8. What is something most people don't know about you?
I'm a walking Foley session when I'm at home, absentmindedly adding sound effects to mundane tasks with my voice. The sounds can get especially gross when I'm cooking (i.e., stirring, pouring), so my wife snaps me out of it whenever I fall into another trance.
9. From which single individual have you learned the most in your life? What did they teach you?
My dad. In recent years, I started maintaining a list of his mantras and lessons, because there have been so many. One of them is about never assuming what other people think of you (which is told in the form of a Slovak joke involving a neighbor and a snow shovel). Another warns that when you make a mistake, you need to pause, take a breath, and think. If you don't, you may get flustered and make even more mistakes. I refer to that piece of wisdom frequently.
10. Is there someone in particular who has influenced your decision to work with ACM SIGGRAPH?
Dr. Stephen Lane at Penn played the biggest role in introducing me to SIGGRAPH, and Shehzan Mohammed at Cesium has also encouraged me to participate.
11. What can you point to in your career as your proudest moment?
After working for five years as a writer, editor, and grant manager, I made a 180° turn to become a software developer. It required (and continues to require) a great deal of hard work, humility, and self-teaching.