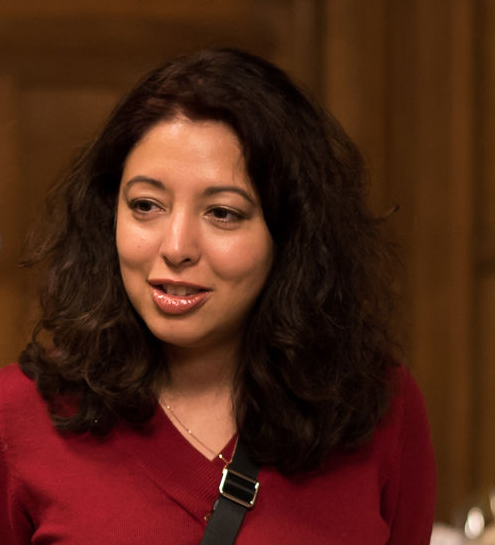 Member Profile:

Mashhuda Glencross
1. What do you do, and how long have you been doing it?
I am an independent research consultant in VR/Graphics and a founder member of an IoT startup. I have 20 years of research experience in computer graphics, the last 6 of which are in technical project management and R&D strategy. My work has spanned the areas of Virtual Reality, 3D Computer Graphics, 3D Reconstruction, Haptics, Human Computer Interaction, User Interfaces and more recently IoT. I have also taught Computer Science at the Universities of Leeds, Loughborough and Manchester.
2. What was your first job?
My first job was as a part-time teaching assistant at the University of Manchester (UK), while doing my PhD.
3. Where did you complete your formal education?
I completed my formal education at the University of Manchester.
4. How did you first get involved with ACM SIGGRAPH?
I met Alain Chesnais in 2006 at SIGGRAPH and he encouraged me to start an ACM SIGGRAPH Professional chapter at the University of Manchester. I co-founded the chapter with my friend Martin Turner and we had a fantastic chapter serving the Computer Graphics community in the city.
5. What is your favorite memory of a SIGGRAPH conference?
I have many favourite memories from SIGGRAPH, but the best one was when my co-author Greg Ward presented the fast forward for our paper and about halfway through gulped a lungful of helium out of a sunflower shaped balloon!
6. Describe a project that you would like to share with the ACM SIGGRAPH community.
I'd love to share my startup's home automation project with the SIGGRAPH community. We have an easy to use smart home application that runs on a raspberry Pi and can be downloaded (for free) from our website atswitch-that.com
7. If you could have dinner with one living or non-living person, who would it be and why?
The one person I'd love to have dinner with is Alan Turing – I'd like to ask him about his views on the contrast between machine intelligence and human intelligence and how these will support each other. I'm sure he would have some fantastic insights. I did meet Tom Kilburn (he worked on the Manchester Baby) in the mid 90s, at Manchester University, he recalled how they thought there would be about 5 computers globally and his wonder at seeing computers become so common.
8. What is something most people don't know about you?
Most people don't know that my parents took me to live for 3 years in a small village in India when I was 10 years old. For a child born and brought up in London, it was a major culture shock but it was also a phenomenal learning experience in adaptability. I believe this adaptability has helped me considerably with the challenges that I have faced.
9. From which single individual have you learned the most in your life? What did they teach you?
The single individual I have learned the most from in my life is my dad. He used to sit and talk with me about life the universe and everything. He taught me to be an independent thinker.
10. Is there someone in particular who has influenced your decision to work with ACM SIGGRAPH?
There is someone in particular who influenced my decision to work with ACM SIGGRAPH and this is definitely Alain Chesnais. He inspired me to volunteer and to devote time to serving the graphics community.
11. What can you point to in your career as your proudest moment?
I have many proud moments in my career, but one that comes to mind is managing to convince my then boss (Roger Hubbold) to send our research group to SIGGRAPH 2001. I had asked Roger if our lab could go to the conference and he suggested I come up with a detailed budget proposal. My office mates were sceptical that I'd be able to make it happen. After a bit of work, Roger agreed – provided a few of us had technical sketches (now called talks) accepted. Our lab had 2 sketches accepted and mine was one of them! I managed to get Roger to send 7 of us to my very first SIGGRAPH!