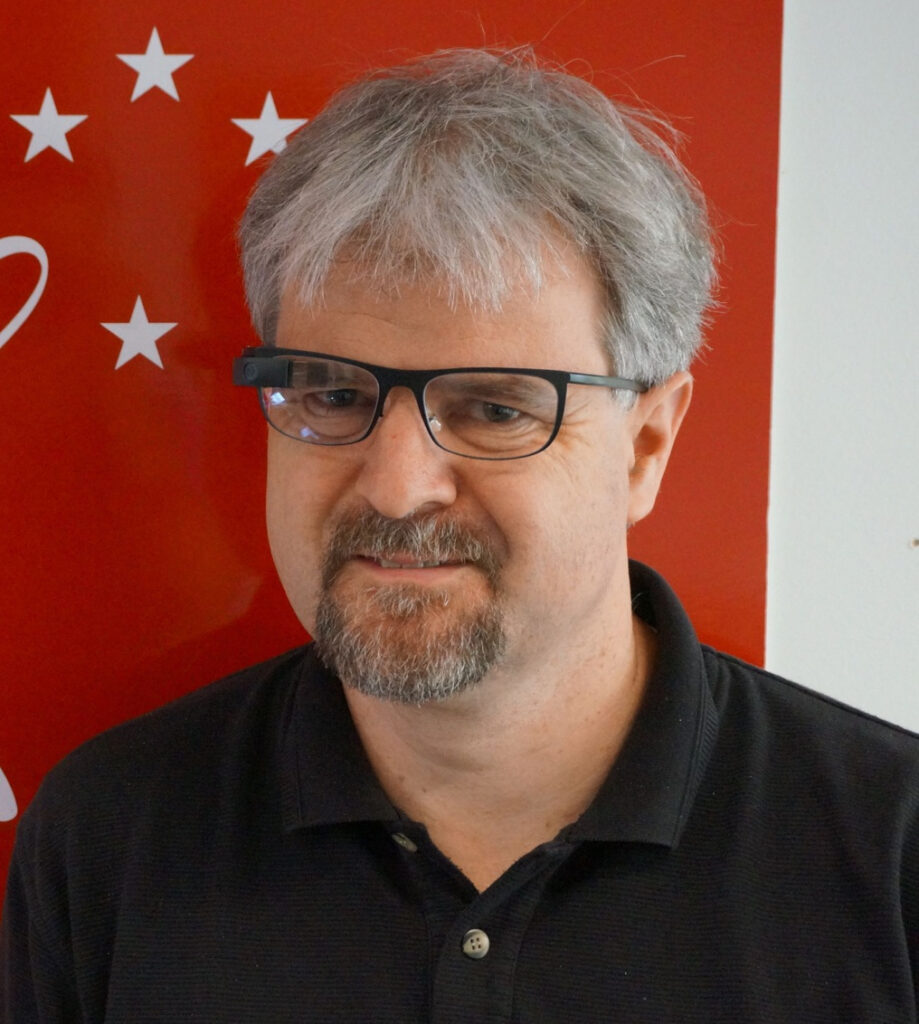 Member Profile:

Mark Billinghurst
1. What do you do, and how long have you been doing it?
I am a Professor at the University of South Australia, and also a Professor at the University of Auckland. I direct the Empathic Computing Laboratory which is split between both locations. I have been doing that for the last five years.
2. What was your first job?
My first job was in high school where I spent a summer splitting pallets at the local chemical factory. It was hard manual labor, but I loved getting a paycheck.
3. Where did you complete your formal education?
My final degree was a PhD from the University of Washington.
4. How did you first get involved with ACM SIGGRAPH?
I have been involved for many years, first as a submitted to SIGGRAPH and then as Emerging Technologies Co-Chair in SIGGRAPH Asia in Yokohama in 2009, and in many roles since then.
5. What is your favorite memory of a SIGGRAPH conference?
My first SIGGRAPH was still one of the most memorable. It was 1989 and I got to see the Pixel-Planes 5 graphic chip rendering a million polygons a second, an amazing achievement for the day. The same conference had some amazing early VR and video interactive installation. I fell in love with SIGGRAPH and determined to keep on being involved.
6. Describe a project that you would like to share with the ACM SIGGRAPH community.
In my lab we are currently working on an exciting project using Augmented Reality (AR) and Virtual Reality (VR) to explore the neuroscience of collaboration, especially the phenomena of brain activity synchronisation. We hope that this will lead to a deeper understanding of how people communicate together, and how we can design shared AR and VR experiences that improve collaboration.
7. If you could have dinner with one living or non-living person, who would it be and why?
I would love to have dinner with my father's parents. I never got to meet them and I think it's really important to connect with your family.
8. What is something most people don't know about you?
I'm a bad juggler, play the violin terribly and once spent a summer trying and failing to learn Russian.
9. From which single individual have you learned the most in your life? What did they teach you?
My PhD advisor, Dr.Tom Furness III, has had a great influence, both in terms of how to have a great research career, as well as create a thriving research culture. He taught me the importance of work/life balance and valuing what is important in life. He has been a great friend and mentor.
10. Is there someone in particular who has influenced your decision to work with ACM SIGGRAPH?
I have always been inspired by people like Jessica Hodgins, Brian Wyvill, and other members of the Executive Committee with their dedication to SIGGRAPH, and this made it easy to decide to work alongside them.
11. What can you point to in your career as your proudest moment?
Working with Hirokazu Katoto create the ARToolKit AR tracking library in 1999 was one of my proudest moments. Especially when we released it as the first open source AR tracking libraries and got to see so many creative projects using it. It was magical to be involved in something that has so much impact.