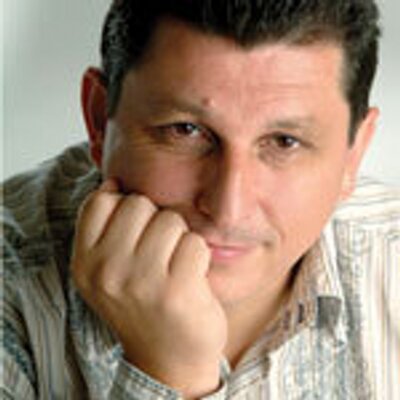 Member Profile:

Marc Petit
1. What do you do, and how long have you been doing it?
Since 1988, I lead teams who design and build tools for artists and creators. I've been lucky enough to lead the teams that brought the industry some phenomenal tools like TDI Explore, Softimage, Maya, 3ds Max, Flame or the Unreal Engine.
2. What was your first job?
My first job in 1988 was to write texturing and rendering code to make the bricks of the Bastille Prison look good in Paris 1789, a 3D movie by Ex Machina, Paris, France
3. Where did you complete your formal education?
I graduated from National Institute of Telecommunications in Paris, France
4. How did you first get involved with ACM SIGGRAPH?
As a young professional, I took my first trip to SIGGRAPH in 1990 in Dallas and I got to attend 18 conferences in various capacities since then.
5. What is your favorite memory of a SIGGRAPH conference?
In 1994 in Orlando when SIGGRAPH took over the Disney MGM Studios, a magical night with industry friends.
6. Describe a project that you would like to share with the ACM SIGGRAPH community.
In 2021, Patrick Cozzi and I organized a BOF called Building the Open Metaverse. Between the time we submitted it and the moment it actually happened, the metaverse had become the hottest topic ever resulting in a pouring of folks wanting to participate and talk, we ended up with a dense two hours with many industry luminaries. As a result of the interest, we created a podcast and we are continuing the conversation.
7. If you could have dinner with one living or non-living person, who would it be and why?
I would take my wife on another nice date, she has been so understanding and supportive for all these years !
8. What is something most people don't know about you?
I have little to no artistic skills and that gave me the energy to focus my entire career on serving people who do with sophisticated yet simple to use technology to support their art.
9. From which single individual have you learned the most in your life? What did they teach you?
Daniel Langlois, founder of Softimage, taught me the importance of being uncompromising and relentless in factoring and favouring the artist's point of view in each and every aspect of tools development.
10. Is there someone in particular who has influenced your decision to work with ACM SIGGRAPH?
No one in particular, the crowds of volunteers investing time year after year have always been energizing for me.
11. What can you point to in your career as your proudest moment?
The launch of Softimage XSI at SIGGRAPH 1999 was the culmination of many years of work for some of the brightest engineers I have worked with.