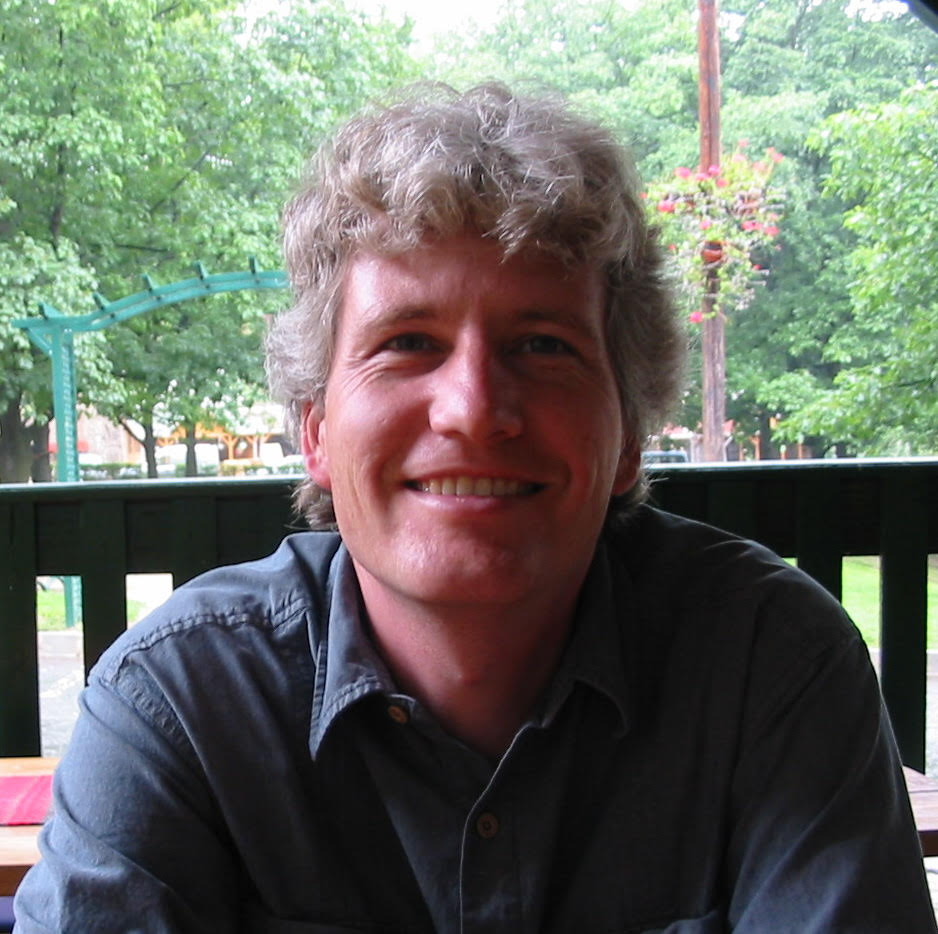 Member Profile:

Marc Olano
1. What do you do, and how long have you been doing it?
I do research in Real-Time graphics and rendering, especially, though not exclusively applications for games. I've also worked on uses for the same basic technologies to general purpose GPU computing and visualization. My first rendered image (a fractal mountain) was in 1985. My first SIGGRAPH was 1989. My focus on real-time rendering started in the mid 1990's.
2. What was your first job?
My *very* first job was putting together attendee packets for a company doing continuing training for healthcare workers. I was replaced by a collatingcopy machine. My first *graphics* job was writing a visualization application for Kodak for a plastic injection molding mold design.
3. Where did you complete your formal education?
I got my PhD at the University of North Carolina, Chapel Hill
4. How did you first get involved with ACM SIGGRAPH?
I first chose to attend SIGGRAPH on the advice of one of my undergraduate professors (Donna Cox). I first got involved behind the scenes in some of the smaller more real-time SIGGRAPH sponsored conferences: Interactive 3D Graphics and Games (I3D) and Graphics Hardware (now High Performance Graphics or HPG).
5. What is your favorite memory of a SIGGRAPH conference?
While I go for the technical content, I've always really enjoyed the chance to see content outside of what I normally do, from the art show to production sessions. One of my favorite memories of something like that was a presentation by Pixar about Toy Story, where they talked about the look of the skateboard wheels. As I recall, the look of the wheels was originally created by someone who had done some skateboarding, and looked relatively realistic. The director hated it. Apparently, he took the blue cap from a water cooler bottle out to the parking lot, scuffed it up, and that was the basis of the way the wheels looked in the final movie.
6. Describe a project that you would like to share with the ACM SIGGRAPH community.
This is not terribly recent, but one of the most exciting projects I ever worked on was my PhD dissertation. I've long believed you really want your PhD project to be something that you're so passionate about that you want to spend all of your spare time on it. In my case, I was developing the first shaders for graphics hardware in the mid 1990's. This was on a one-of-a-kind graphics hardware system, before GPUs were common or had shaders. Not only was it exciting to be able to do shaders on real-time graphics hardware, when they'd never existed before, but it enabled exploring a lot of cool ideas, like normal mapping, that no one else could do yet.
7. If you could have dinner with one living or non-living person, who would it be and why?
Hinting at an alternate answer for the next question, I also really love theater and musical theater, especially the somewhat dark work of Kander and Ebb (Cabaret, Chicago, Kiss of the Spider Woman, …). I'd love to have dinner with John Kander.
8. What is something most people don't know about you?
I enjoy making homemade bitters and amari.
9. From which single individual have you learned the most in your life? What did they teach you?
Donna Cox at the University of Illinois, Urbana-Champaign (who was also the one who got me to go to my first SIGGRAPH), who taught me the value of research that spans art, computer science, and other disciplines.
10. Is there someone in particular who has influenced your decision to work with ACM SIGGRAPH?
My involvement grew organically over many years, from attendee to contributor to reviewer to committee member to chairing roles for I3D, HPG, and Real-Time Live!
11. What can you point to in your career as your proudest moment?
I love being able to put together the Real-Time Live! program for 2020!