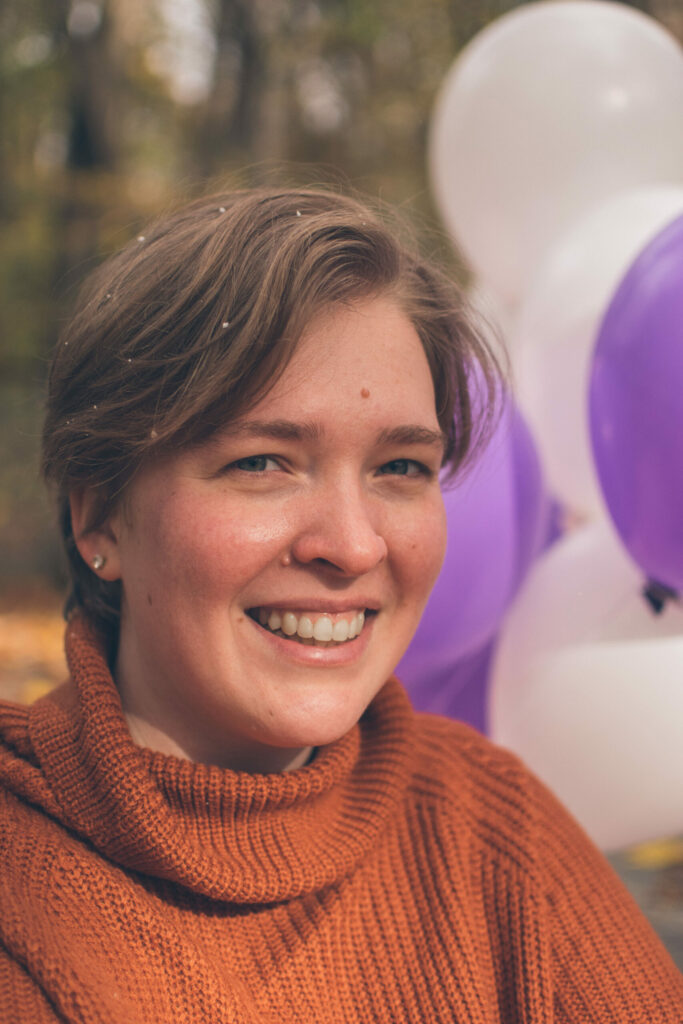 Member Profile:

Kerry Kirkpatrick
1. What do you do, and how long have you been doing it?
I am an artist and have been creating since I could hold a pencil. I have used computers since my parents first introduced me to Windows 95 and Microsoft Paint at the age of three. From that moment, I had an obsession with computer art. I show my work in galleries and also am a part-time drawing teacher for a K-8 school that teaches the Chinese language on the weekends. I recently started my own fine art printing business and am enjoying my new venture. Currently, I volunteer as the Visual Designer for the ACM SIGGRAPH Professional & Student Chapters Committee.
2. What was your first job?
My first job was working as a server for a catering company that hosted wedding receptions.
3. Where did you complete your formal education?
I got my BFA in Digital Art with a minor in Chinese from Bowling Green State University.
4. How did you first get involved with ACM SIGGRAPH?
The first I had ever heard of ACM SIGGRAPH was my first year studying at BGSU. I felt like a fish out of water being a new student. However, when I attended the Bowling Green State University ACM SIGGRAPH Chapter's first meeting of the year, I realized this is where I could find like-minded people who understood me and my interests. I attended every meeting and found myself volunteering to help out with various events. By the time I was ready to graduate in 2016, I had served as Recording Secretary and then Chair of my chapter. I attended the SIGGRAPH Conference the summer after my senior year. I was grateful to have the opportunity to attend as a Student Volunteer.
5. What is your favorite memory of a SIGGRAPH conference?
This is a hard choice. I have so many wonderful memories from the three in-person conferences I have attended. My favorite thing each year is seeing my friends. I always have a great time in the Emerging Technologies and Art Gallery spaces. In 2017, the ACM SIGGRAPH Digital Arts Community held a party at LACDA (Los Angeles Center for Digital Art) which was very memorable.
6. Describe a project that you would like to share with the ACM SIGGRAPH community.
My most popular series is "A Cats Underwater Adventure." This series features a house cat that loves to scuba dive in the ocean. Unlike most cats, this one is not scared of water. My favorite thing about these digital paintings is the color scheme. I use bright pinks and purples with hints of yellow light.
7. If you could have dinner with one living or non-living person, who would it be and why?
This is something I have thought about a few times before. I enjoy being around deep thinkers. I think if I had to choose one person, it would be Kurt Vonnegut. During his lifetime, he was outspoken about the importance of art. He also discussed issues of morality quite a bit and when I read his books, I feel as though I am talking to a friend. His style of writing is very welcoming and I wish I could talk to him and ask him what he thinks of our world today. I think he would have some interesting thoughts and great advice for not only me but for humanity.
8. What is something most people don't know about you?
Most people might not know that I played the sousaphone in my high school and university's marching band. Although I don't get to play tuba as often anymore, I try to play each year at an event called Tuba Christmas. If you ever wanted to see a band made up entirely of tubas and baritones, I highly recommend you go see it sometime.
9. From which single individual have you learned the most in your life? What did they teach you?
This is hard to choose. I am thankful to a lot of people for the influence they have had on me. My immediate family is 100% responsible for my mindset and work ethic. When I think of the key people outside of my family who have helped me grow further, I think of Bonnie Mitchell who is the advisor for the BGSU ACM SIGGRAPH Chapter and is involved with the ACM SIGGRAPH Digital Arts Community. She encouraged me to apply as a student volunteer and was good at giving constructive criticism during art critiques. She genuinely cares about all of her students and spends a lot of time volunteering on various projects. I admire that.
10. Is there someone in particular who has influenced your decision to work with ACM SIGGRAPH?
Colby Wahl was so welcoming to me when I first joined our University's ACM SIGGRAPH Chapter. I was shy and quiet during my first year so I appreciated that someone noticed me and encouraged me to volunteer and run for a position on the leadership team. After that, Bonnie Mitchell helped guide me when I became Chapter Chair. With her support, I became a better leader. I am forever grateful.
11. What can you point to in your career as your proudest moment?
The proudest moment in my career is when I was chosen to be part of an emerging artist exhibit at 20 North Gallery in Toledo, Ohio. In total, three women were selected to be a part of this show. In total, seven of my artworks were shown, three of which sold during the exhibit's duration.