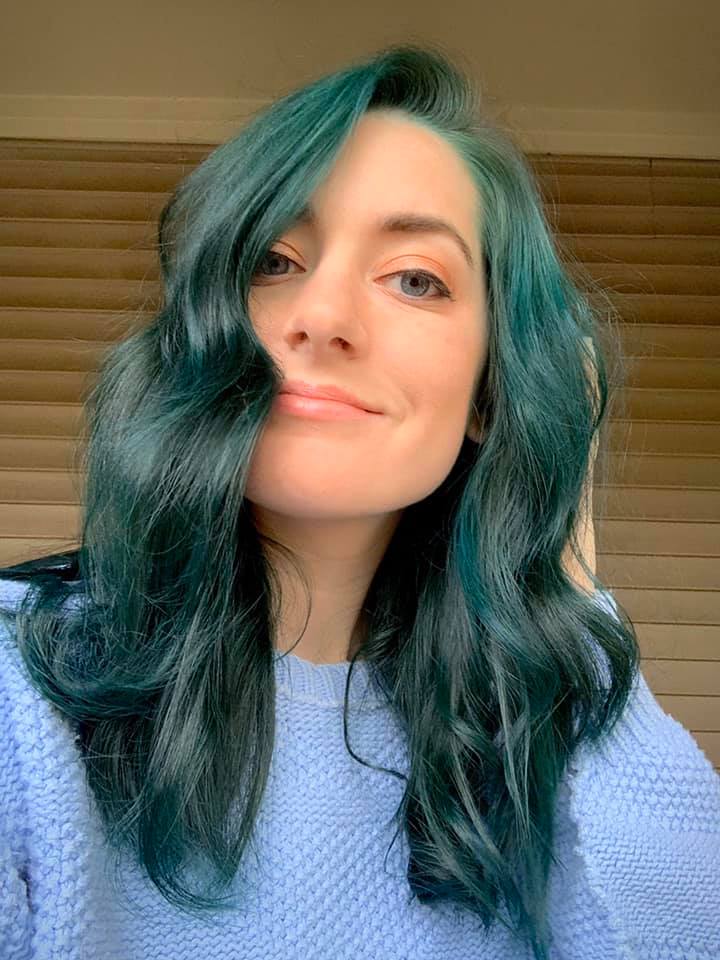 Member Profile:

Kelly Burroughs
1. What do you do, and how long have you been doing it?
I recently got hired as Art Production Assistant at DreamWorks Animation and will be starting next week! I have worked in production management within the animation/video industry for over a year now at other studios.
2. What was your first job?
My first job was a cashier/sales associate at Michaels Craft Store.
3. Where did you complete your formal education?
I completed my formal education in the Visualization program at Texas A&M University.
4. How did you first get involved with ACM SIGGRAPH?
I learned about ACM SIGGRAPH from TAMU classmates and sat in a few meetings at my university chapter. I TRULY got involved when I attended my first SIGGRAPH conference as a Student Volunteer (SV.)
5. What is your favorite memory of a SIGGRAPH conference?
My favorite memory from the SIGGRAPH conference was during my time as aSV at SIGGRAPH 2017. I bought some carnitas tacos and walked in a room where there happened to be a giraffe. I sat down and ate my lunch while watching dozens of artists' life draw it. I'm still wondering how they got the giraffe in and am still confused on who made the decision to bring one in. I hope it's because "giraffe" rhymes with SIGGRAPH. We may never know.
6. Describe a project that you would like to share with the ACM SIGGRAPH community.
I worked on a 20-second animated project as a project manager in TAMU's "Summer Industry Course." What's amazing about this course is that Aggie Alumni from different studios volunteer their free time to mentor the students. My team and I worked on a murder mystery story called "Forever."
For 13 weeks, we treated this course as a full-time job (virtual because of covid.) We faced many challenges, but ended up making a wonderful project. Because of this project,I was able to prove myself worthy enough to get a reference from DreamWorks mentors (hi Dave, Jeff, and Bill!) and after a month worth of interviews, landed my dream job.
This project will be "Forever" close to my heart- shout out to my teammates:Amanda, Izzy, Drew, and Connor!
7. If you could have dinner with one living or non-living person, who would it be and why?
I would absolutely love to have dinner with Judge Judy Sheindlin. She holds people accountable for their actions and knows how to objectively handle situations.
8. What is something most people don't know about you?
I'm a third dan black belt in Tae Kwon Do.
9. From which single individual have you learned the most in your life? What did they teach you?
Samuel Woodfin who is an artist/lecturer at Texas A&M University. He is the first lecturer who took me and my work seriously and pushed me to learn more about the fundamentals about life drawing, painting, and the industry. He taught me the importance of branding and marketing yourself in the industry while also making connections.
10. Is there someone in particular who has influenced your decision to work with ACM SIGGRAPH?
My Team Leader and now mentor/close friend, Jared Bittner. He truly inspired me to get more involved in the SIGGRAPH community and motivated me to apply as a Team Leader. If you're seeing this, Jared, thank you so much for everything!
11. What can you point to in your career as your proudest moment?
My proudest moment was during my time as a protection assistant at Brazen Animation. It's very important to me that the artists in the studios get all the help that they need to get to the finish line. After meeting a deadline, several artists approached me and truly thanked me for my work. I felt appreciated and inspired to continue working on creating a healthy and efficient work environment for my cohorts.