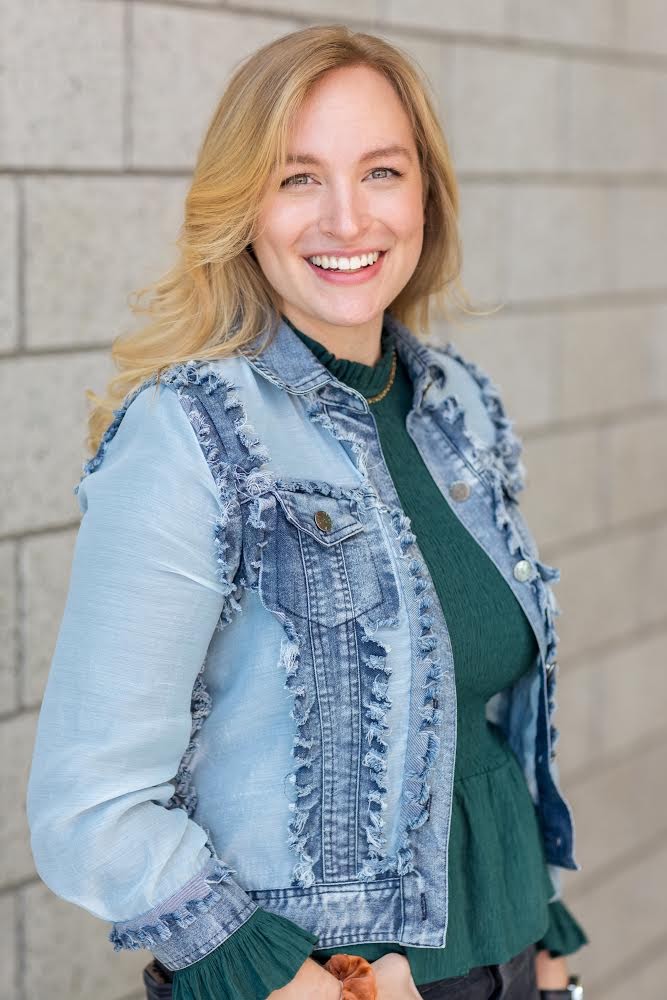 Member Profile:

Kaylin Wittmeyer
1. What do you do, and how long have you been doing it?
I am currently pursuing a graduate certificate in Digital Creature Animation – Technical Direction at Sheridan College, as a Fulbright Canada student. I also did my undergraduate degree in animation and digital design, but I have been drawing since I was really little!
2. What was your first job?
My first job was actually as a voice over actor! I have been doing film and voice over acting for almost fifteen years now, and it is actually what led me to pursue a career in animation.
My first job as an artist was as a (contract) designer at the studio Neo-Pangea in Pennsylvania. At Neo-Pangea, I had the opportunity to work on many different kinds of projects, from animations, to phone games, to museum exhibit interactions. They showed me how cool the world of animation and design could be, and how wonderfully fun and innovative a team can be.
3. Where did you complete your formal education?
Prior to attending Sheridan College, I graduated from New Jersey Institute of Technology (NJIT) with a B.A. in Digital Design.
4. How did you first get involved with ACM SIGGRAPH?
NJIT has an ACM SIGGRAPH student chapter that I joined my freshman year of college! I was a part of the student chapter for all four years of college, and I went on to serve as our student chapter's Vice Chair and then Chair. I originally joined our chapter because I thought it would help me improve in my schoolwork and learn more about the industry (which it definitely did), but I also found some of my best friends through SIGGRAPH. I genuinely believe that being a part of SIGGRAPH has changed my life, both professionally and personally.
5. What is your favorite memory of a SIGGRAPH conference?
One of my favorite memories of a SIGGRAPH conference was at SIGGRAPH 2019. It was my first year as a student volunteer, and I was super intimidated to talk to anyone in the industry, even though I was so excited to see all of the work around the conference and hear the talks. I was at the Chapters Party grabbing some food with a friend when I ran into one of my favorite artists at the time– and I mean literally almost knocked her to the ground! I apologized, and complemented her on her absolutely gorgeous vintage blouse. We began to talk about vintage clothing stores in LA and how to find the best things at thrift stores, and it wasn't until about twenty minutes into our conversation that we introduced ourselves properly and I found out she was the story coordinator on some of my favorite films– I knew her by name, but had no idea what she looked like! We talked for a while and she gave me some incredible art tips, but most of all, she was just really cool to talk to. It was the first time that I really understood how cool the SIGGRAPH community is, and how a lot of professionals and students alike are just normal people who share similar interests! I think I called my mom right after we left the party to tell her what happened, I was so excited.
6. Describe a project that you would like to share with the ACM SIGGRAPH community.
I am currently working on a transformation rig for my capstone film at Sheridan College! I wanted to create a creature that is able to transform from something endearing and magical into something bizarre and unsettling. While I am still working on the project, I am really enjoying the technical challenges in creating the rig. But most of all, I am excited to explore how I can use every aspect of the project, from the textures to the rig to the cinematography, to create a weird, beautiful little moment in the world of my creature.
7. If you could have dinner with one living or non-living person, who would it be and why?
I would love to have dinner with Mary Blair. I think her work is incredibly inspiring, and she was one of the first artists I remember knowing by name. I used to study her work frombooks at my school library in elementary school! I would love to hear her stories about working in animation as a woman in the early days of the industry, and to learn more about her creative process. I love the way that she pushed and changed the art style of everything she worked on to create such a wonderful and unique style.
8. What is something most people don't know about you?
I am a big outdoors person, especially if I am around water. I have lived all over the United States (and now, Canada), so I have always tried to take advantage of local hiking and walking to get to know an area. I grew up swimming and doing water sports, and I have actually had the opportunity to learn to sail over the last few years. Last summer, I completed my first multi-day race around Long Island in the middle of a massive thunderstorm; it was really intense and exhausting, but it was also an incredible, inspiring experience! I'd like to think that I could survive on a pirate-ship in a fantasy story now– which makes me endlessly happy.
9. From which single individual have you learned the most in your life? What did they teach you?
I think the person I have learned most from in my life is my mom! She has always been there for me, through film acting and art school, even as she owns and runs her own entertainment management company. She taught me how to be resilient and hard working in everything I do, while still finding the humor in every situation. She is the embodiment of a strong, confident, intelligent, and wonderfully hilarious woman, and she inspires me every day!
10. Is there someone in particular who has influenced your decision to work with ACM SIGGRAPH?
Glenn Goldman, one of my professors at NJIT, definitely influenced my decision to join SIGGRAPH. He is the representative for the NJIT ACM SIGGRAPH student chapter and not only encouraged me to join our student chapter, but to also submit my work to the SIGGRAPH conference,apply as a student volunteer, and attend professional chapter events!
11. What can you point to in your career as your proudest moment?
While my career is only beginning, my proudest moment so far is being chosen as a recipient of a Fulbright Award to study at Sheridan College. I was incredibly honored to have been chosen.I really value how the Fulbright application process encouraged me to think about why I am drawn towards animation as an art form, and the ways that I as an artist can use both technical innovation and artistic storytelling to create a genuine impact on people.