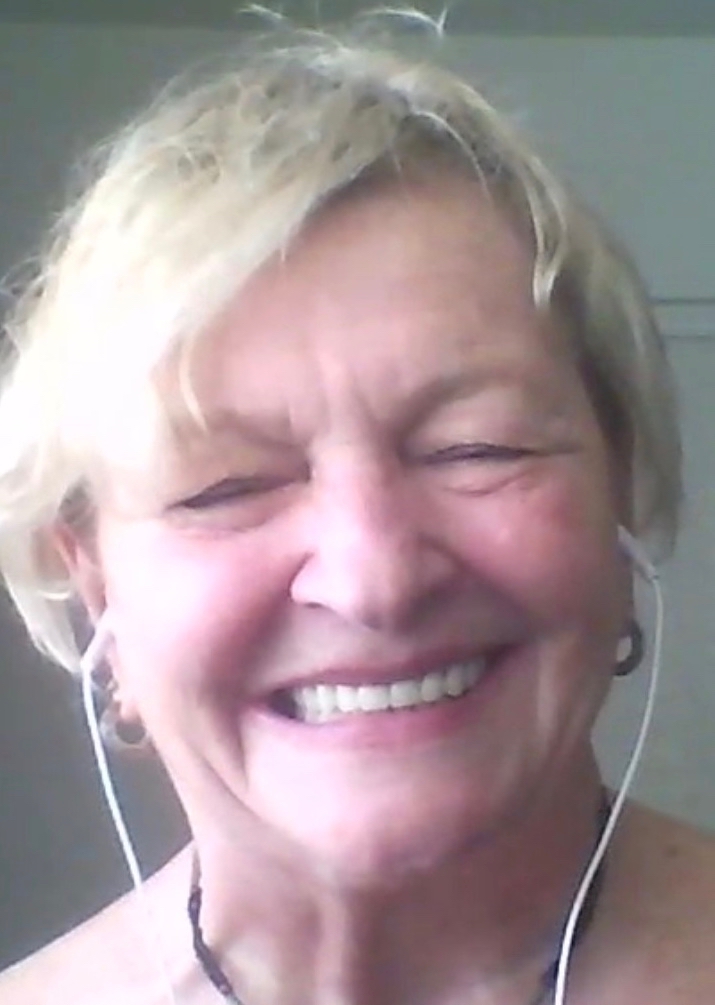 Member Profile:

Kathy Rae Huffman
1. What do you do, and how long have you been doing it?
I am an independent curator who specializes in media art, digital art, interactive art, video art, TV art in all its various formats. I am more concerned with the content of digital art, and how appropriate the technology used relates to what the artist has to say. I have strongly supported work by women by commissioning them, exhibiting and writing about their work since the early 1990s. In 1997, I co-founded the online community for women working in digital media, FACES. https://faces-l.net
2. What was your first job?
My first job as a curator was for the Long Beach Museum of Art in Long Beach, California. I was appointed curator in 1979 and started the position in 1980. At this time, we didn't describe our work as curatorial, it wasn't used much in the contemporary media art scene.
3. Where did you complete your formal education?
I received an MFA in Exhibition Design, as well as a post-graduate certificate in Museum and Gallery Studies, from the School of Art, California State University Long Beach (CSULB).
4. How did you first get involved with ACM SIGGRAPH?
Artists who were working at the Long Beach Museum of Art's video studio attended SIGGRAPH in 1982. They returned with amazing stories about the artists they met and raved about ACM SIGGRAPH. I began to research California artists who were using computers for an exhibition I called "The Artist and the Computer' at the LBMA in 1983. We had no computers, so Frank Dietrich (an artist who at that time lived in Long Beach) suggested that I contact the Los Angeles Chapter of SIGGRAPH to ask for their help. Chapter members were amazing, and the exhibition was a huge success, in part because of their generosity.
5. What is your favorite memory of a SIGGRAPH conference?
I was invited to be on the Art Show jury in 1985, on the invitation of Louise Ledeen. SIGGRAPH was in San Francisco that year, and I was really excited to help organize the art show, and meet so many artists, digital programmers at the conference. I have maintained contact with many of these folks throughout the years.
6. Describe a project that you would like to share with the ACM SIGGRAPH community.
My current project with the Digital Arts Community (DAC). It is an online exhibition called 'Digital Power: Activism, Advocacy and the Influence of Women Online." The exhibition will be international, cross disciplinary, and inclusive. It will be presented online in Summer 2020. There will be some BOF presentations about it at SIGGRAPH 2020.
7. If you could have dinner with one living or non-living person, who would it be and why?
My favorite dinners have been with women from the FACES community, we often meet up at international events, or when someone travels and puts out a message, 'anyone here?' It is always great to meet new women and reconnect with old friends.
8. What is something most people don't know about you?
I have been sewing since I was 10 years old, and it is something I do to relax. I love creating something unique to wear from a scrap of fabric.
9. From which single individual have you learned the most in your life? What did they teach you?
This is hard, to single out one person is inadequate. So important to me, I have learned most directly from artists, in dialogue with them about their work.
10. Is there someone in particular who has influenced your decision to work with ACM SIGGRAPH?
Hmmm. I have always had a great relationship with ACM SIGGRAPH, and can point back to Frank Dietrich for connecting me to them back in 1982.
11. What can you point to in your career as your proudest moment?
After 40 years, it is difficult to point out a single moment, each decade had high points and was cumulative. In the 1980s, it was important to support and present video and digital art as an art form, including artists video for television. In the 1990s, I moved to Europe and immersed myself in European media and the Soros Centers of Contemporary Art, traveling frequently throughout Central and Eastern Europe in the early days of open borders (attending and planning festivals, projects, & exhibitions); working with artists to develop online artworks, andco-writing popTarts, a multi-Media Column for the Telepolis Online Journal (presented at SIGGRAPH). The most significant project, was to establish the online community for women,with European colleagues in 1997, FACES. This mailing list remains an active online forum for women who work in Media art, around the world.https://www.faces-l.net.