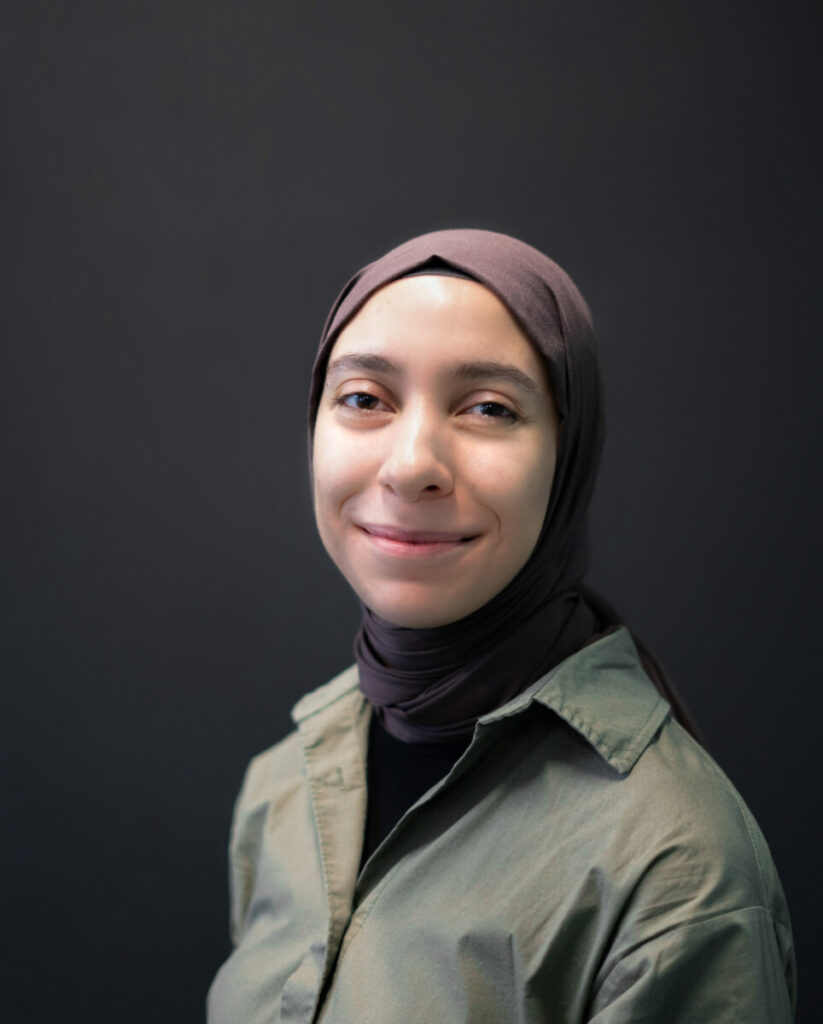 Member Profile:

Kader Bagli
1. What do you do, and how long have you been doing it?
I am a VFX Compositing Artist, working since 3 years at RISE Visual Effects Studios in Germany. Being a visual artist and a member of the ACM SIGGRAPH Diversity, Equity and Inclusion committee this year, I aim to empower cultural diversity and show appreciation for storytelling through visual effects within all communities.
2. What was your first job?
When I was younger, my first job was a summer student job, where I have been connecting electrical components for an oven. It was shift work, and after 5 weeks of doing this task, I understood the hardness of assembly-line work. I got a new perspective about work in general and appreciated every kind of work even more.
3. Where did you complete your formal education?
I received my Bachelor of Engineering in Audiovisual Media with a focus on computer animation and visual effects from the Stuttgart Media University in Germany.
4. How did you first get involved with ACM SIGGRAPH?
During my internship at the R&D Department of the Institute of Animation, Filmakademie Baden-Wuerttemberg, I went to a tech talk session with Diana Arellano. We met a lot of people and at some point, we got to a conversation about SIGGRAPH. Then Diana recommended that I should apply for the SV program. I remember this as the most magical moment in my life. Everything changed after that evening professionally. And since then, it was the start of my continued association with ACM SIGGRAPH, where I had the privilege of being involved with the Student Volunteer Program in Vancouver 2018, then in Brisbane in 2019 and Virtually in Daegu 2020. Since the beginning of 2022 I am also part of the Diversity, Equity and Inclusion Committee (DEI) and looking forward to many more years together.
5. What is your favorite memory of a SIGGRAPH conference?
My favorite memories of SIGGRAPH are always meeting friends and colleagues. Exchanging with them, and talking about ideas, future projects, and research, gives me a new perspective of this world. The entire conference was such a pleasure and I made so many great and fantastic friends.
6. Describe a project that you would like to share with the ACM SIGGRAPH community.
I was working on a trailer project last year with a focus on VFX scenes called: Why Not?
It was created to highlight the lack of representation of BIPOC people, disabled people, cultures and stories in films nowadays. It's time to see movies that highlight the value of gender diversity, religious characters, culture-related stories, on-screen and off-screen and inspire countless people of color, especially women and girls, religious people and people with disabilities across the globe, reminding them that there are no limits to their aspirations.
Today, where everything is possible with computer-generated images and VFX, why can we not create new visions, new stories and cultural highlighted characters in movies?
What holds us back from doing it if everything is possible?
This trailer was created to teach that everyone deserves to tell their story. Therefore, we need diversity and representation in the film industry.
7. If you could have dinner with one living or non-living person, who would it be and why?
There are so many inspiring people that I truly respect and admire. But if I could choose one right now, then it is Riz Ahmed.
The reason is, that he is redefining the film industry in such a supportive and positive way, showcasing the importance of representation and diversity.
He is an actor, that uses his influence, platform, and creativity to inspire change in an industry known for its negative stereotypes and is a role model for actors who call for greater diversity behind and in front of the camera.
8. What is something most people don't know about you?
I think most of the people don't know, that I am pretty good at table tennis in the meantime. I have to admit, that I was a very bad player, but with the help of daily matches with friends and patience, I finally got to a point, where I can say: I'm pretty good at this.
9. From which single individual have you learned the most in your life? What did they teach you?
This is a standard one probably, but I've learned the most from my family.
I've learned compassion, decency, and patience in life from my mother. My father taught me, respect, and the level of hard work in connection to my goals.
My sisters showed me the appreciation and bravery to keep going for my dreams and for who I am and wanted to become.
My family gave me the biggest support, and I feel very blessed to have them.
10. Is there someone in particular who has influenced your decision to work with ACM SIGGRAPH?
Yes, definitely. It was Diana Arellano and Alex Bryant. Diana Arellano was my biggest supporter to start as a Student Volunteer. Then I met Alex Bryant in the SV Program in 2018, and since then, he became a huge inspiration source for me.
They are the persons, that I admire the most, the way they include people in their network, the way they listen and support and always have a positive aura.
Now, I work with both in the DEI committee, and I cannot be happier.
11. What can you point to in your career as your proudest moment?
I'm honestly still working on my own proudest moment.
But so far, the proudest moment in my career is when someone comes up to me after a speech and says I've inspired them or when a team member says I've influenced them in some positive way. To me, the art of communication is the key- to not just being a good artist – it's about motivating others to reach their full potential, helping them step through the door, and letting them reach their own success.