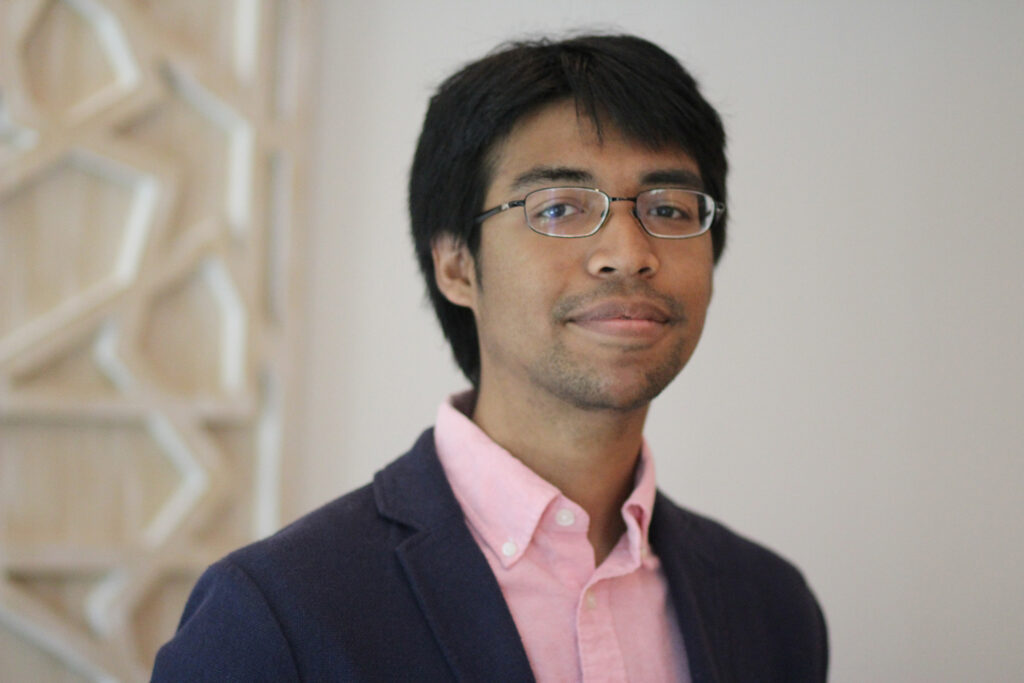 Member Profile:

Jonathan Nitiparsong
1. What do you do, and how long have you been doing it?
I am a Software Developer who makes mobile apps for Augmented reality, Virtual reality, and education. I mainly use the Unity3D game engine, and I have been working in my field for the past 5 years.
2. What was your first job?
My first job was as a Unity developer for a company called Geomedia down in San Antonio, Texas. We made several education based Augmented reality apps and during my time there I realized I wanted to become a programmer. After a year or two I went back to school, learned how to program, and went back to the same company with my new skillset.
3. Where did you complete your formal education?
I attended a community college in my area called Northwest Vista college. They had a fantastic program where I ended up meeting many of my long standing friends. I finished the program with an Associates of Applied Science in Animation, and I have plans to attend a state college to finish my bachelors in Computer Science.
4. How did you first get involved with ACM SIGGRAPH?
Back in 2013, I participated in the SIGGRAPH Student Volunteer program. There I made countless friends and colleagues who share similar interests and goals, and it has kept me returning every year since. I've been a student volunteer and a team leader and a peer mentor. And as the years pass, I hope to become more and more involved to help grow and strengthen this community.
5. What is your favorite memory of a SIGGRAPH conference?
This one is almost too hard to choose. One of my fondest memories though is of my first year in the student volunteer program. A group of sv's including myself were sitting at one of the tables in the sv lounge when suddenly we just started beatboxing and making a song spontaneously. We were all totally in sync and we just became great friends just like that.
6. Describe a project that you would like to share with the ACM SIGGRAPH community.
One project I'm really excited to share is for an upcoming product! I've been helping develop several augmented reality apps and games for an upcoming product called the Merge Cube! Be sure to look out for it!
7. If you could have dinner with one living or non-living person, who would it be and why?
I would choose to have dinner with my girlfriend, Cori Cunningham. It doesn't have to be anything fancy, and it doesn't even have to taste good. Her company itself is the calm in my life and it balances out my busy work schedule. It is always my greatest joy to come home and unwind by sharing a meal with her. We just celebrated our 8 year anniversary this past June.
8. What is something most people don't know about you?
I really like to garden and make various baked goods! I have a secret family recipe for chocolate chip cookies, and I've been experimenting with making macarons. I currently have a golden jubilee heirloom tomato plant growing and it has just started to bear fruit!
9. From which single individual have you learned the most in your life? What did they teach you?
Ever since high school, some 7 years ago now, I have been working with Jeremy Kenisky in some form or another. Throughout the various internships and jobs I've held with him, I have learned many things. He has taught me various things ranging from work ethic to how to assemble PVC pipe to make a makeshift camera stabilizer. He is the gentlemen who introduced me to SIGGRAPH and he continues to serve as an inspiration in ideals and leadership.
10. Is there someone in particular who has influenced your decision to work with ACM SIGGRAPH?
There are actually two people in particular who have and continue to influence me to work more with the community. They are Marisa Tontaveetong and Alexander Bryant. Both of them are extremely brilliant people who constantly strive to better others around them, and I am always thrilled to work with them. Beyond them though, the community itself drives me to want to work towards improving it. SIGGRAPH has made such an impact on so many lives that I feel the need to give back and help it grow.
11. What can you point to in your career as your proudest moment?
My proudest moment always has to be the moment I see someone enjoying whatever I've made. During user testing, it's always refreshing and heart-warming to see someone enjoy something you put hard work into creating.