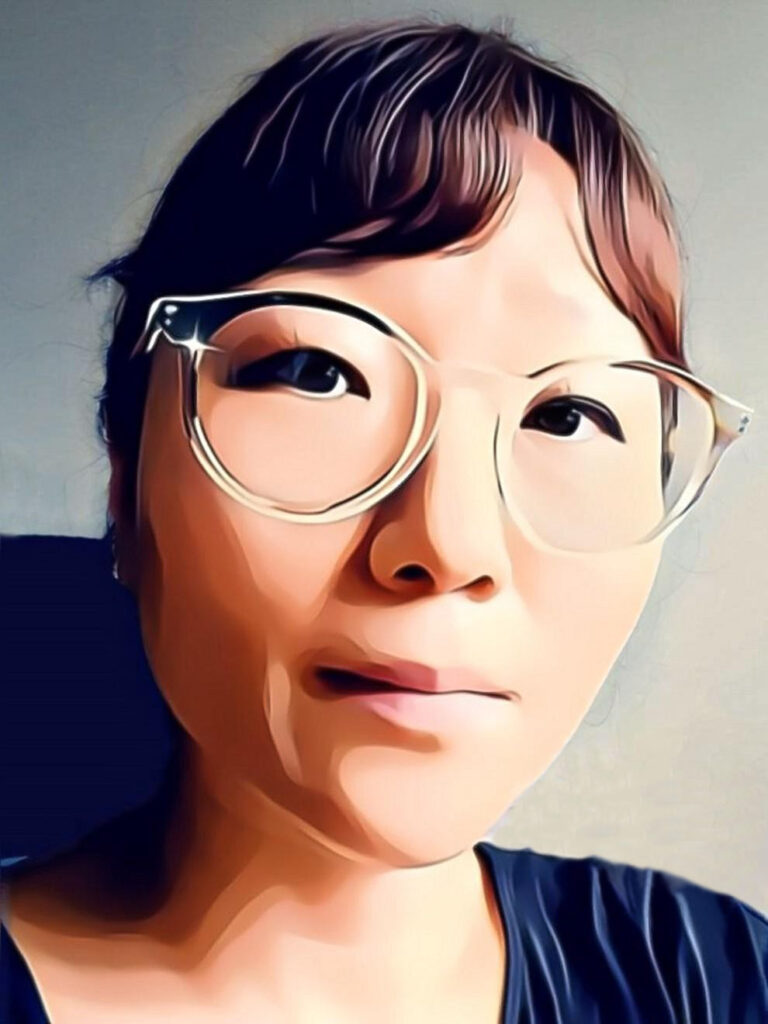 Member Profile:

Jinny HyeJin Choo
1. What do you do, and how long have you been doing it?
I joined the animation department at Korea National University of Arts, located in Seoul, Korea, in 2009 and have been teaching the theories & artistic practices of animation and interactive media art since then. I am highly interested in pursuing new approaches to teaching, especially integrated art and therapeutic process using animation, and it's been over a decade that I have devoted myself to animation and art education.
2. What was your first job?
My first job was as a curator at the international animation festival. I've always been fascinated with cinema and animation, and it was a great inspiration to meet many legendary animation filmmakers and become friends with some of them.
3. Where did you complete your formal education?
I received my Ph.D. in Animation Theories & Contents Producing at Chung-Ang University in Seoul, Korea.
4. How did you first get involved with ACM SIGGRAPH?
My first SIGGRAPH experience was back in 2004, as a festival programmer(curator) at Seoul International Cartoon and Animation Festival(SICAF). I was invited to the Japan Media Arts Festival and met John Finnegan there, who was an active member of SIGGRAPH and served as the full conference chair for SIGGRAPH 2006. I had an opportunity to bring the SIGGRAPH Computer Animation Festival showcase to the SICAF for the first time in 2006 with John's help and steadily introduced the showcase every year just before I left for academia. My full-fledged involvement in the SIGGRAPH Asia conference started in 2008 as CAF chair when ACM SIGGRAPH decided to start holding an Asian version, first in Singapore. I have continued my contributions to SIGGRAPH and SIGGRAPH Asia by serving on various roles such as program chair, director, advisor or jury since then.
5. What is your favorite memory of a SIGGRAPH conference?
There are several, but if I should pick one, I have to say it was SIGGRAPH Asia 2010 Seoul that I participated in as a computer animation festival chair. It was the first SIGGRAPH Asia held in Korea, shortly before Christmas. Can you imagine the SIGGRAPH event with snow? It was a very different and unique experience.
6. Describe a project that you would like to share with the ACM SIGGRAPH community.
I have participated in numerous research projects education-linked, including developing convergence education programs, media literacy textbooks using animation, and video contents & character development for 2D/3D/VR projects.
One of the projects I carried as a co-researcher was 'VR-SF Animation Content Development for Educating the Philosophy of Science in Preparation of the Posthuman Era'(National Research Foundation of Korea) from 2016 to 2019. The project was quite a challenge but a unique benefit for me to embrace the new perspective of integrated art education and learn how to approach things from a different angle working with experts and scholars in various fields.
7. If you could have dinner with one living or non-living person, who would it be and why?
It is a pretty tricky question because there are so many people I want to have dinner with but, if I have to pick only one person, then I would go with Rene Magritte, one of the greatest surrealist artists of all time, because my primary interest these days for the next project is the surrealistic expression with thought-provoking images, so it would be great if I could have a conversation with him over dinner and explore his perceptions and insightful thoughts.
8. What is something most people don't know about you?
Well, I was pretty athletic. I played as a school representative in various sports events when I was young. I have a record of running 100 meters for around 15 seconds, believe it or not, but unfortunately, not anymore. However, I still love to watch a variety of sports games!!
9. From which single individual have you learned the most in your life? What did they teach you?
I remember one of my drawing teachers at Sheridan College who taught me how important the flow of movement was, and it could be the story of life itself. His teachings always remain in my heart, and I try to convey them to the students I teach.
10. Is there someone in particular who has influenced your decision to work with ACM SIGGRAPH?
As I mentioned above, John Finnegan was the one who brought me into the ACM SIGGRAPH community in the first place, and YT LEE, the first SIGGRAPH Asia 2008 conference chair, was the other one. We had worked for several editions of SIGGRAPH Asia, and I still remember how thrilled I was when I was part of the first SIGGRAPH Asia 2008 conference as CAF chair.
11. What can you point to in your career as your proudest moment?
I think it is very important for me to inspire my students to find their own creative voices and help them to reach out to their unique center by exploring a broad spectrum of visual expressions and philosophy. So, it is always my pleasure to read a post saying that my class inspires them to grow their creativity and inner voices. I feel like my efforts paid off eventually. Also, it feels more than happy whenever I hear that they are doing great in the various fields as wonderful artists.